LinkedIn is a great place for professionals to connect with peers, find jobs and clients, grow their professional network, and learn from them. But it can be a bit of a slog connecting with prospects manually.
As you know, LinkedIn helps to boost your professional brand. But manually finding and connecting with people on LinkedIn can be a time-consuming task.
Wouldn't it be nice if you could automate LinkedIn connection requests? Well, some tools make this possible.
If you are struggling to win new LinkedIn connections by posting on your company's page frequently, join us as we'll show you how you can overcome this problem with automation.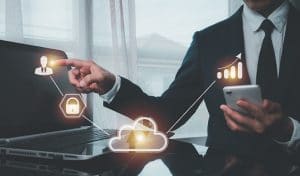 What is LinkedIn Automation?
LinkedIn automation is a tool that helps to send a connection request, follow-up LinkedIn messages, and so many things automatically.
In the B2B world, LinkedIn is one of the most popular sites to create leads. Using this platform, you communicate with many decision-makers. You can easily find them from your filter list.
Most people think the LinkedIn automation tool is spam, and it's not effective. But being real and honest is the key factor of LinkedIn automation.
What are Automatic Connection Requests?
An automatic LinkedIn connection request is sending and receiving connections automatically. Ideally, Automating LinkedIn connection requests should be a quick and seamless operation.
But for some users, this process takes a lot of time and does not always produce the results we desire.
Can You Automate LinkedIn Connection Request?
Yes, you can automate LinkedIn connection requests with a LinkedIn sales navigator and many tools. It's a safe process, and it helps you get more audience, increases your connection, and increases your success.
How do you Automate Connections on LinkedIn?
Sent message automatically to your contact by LinkedIn message automation.
Personalize the message for your contact and add a feature to it.
Select a condition (for example, follow-up) before sending a message
Automatically set this and every day creates a new conversation.
How to Auto-Send Connection Requests on LinkedIn?
LinkedIn is used for professional purposes. It always tries to keep this platform away from spammers. They are aware of their members.
For this reason, LinkedIn Invigilate the connection requests received by its members. They want only relevant people to send a connection request to their members.
To solve this problem, LinkedIn helps you to customize it. First, go to the profile URL, and then go to customization. Now you can control who can send you a connection request.
Steps to Send Automate Connection Requests
If you want to automate LinkedIn connections, just follow these simple steps:
Make a free account.
Manually go to LinkedIn cookies.
Create a CSV to send a connection request.
Do's and Don'ts to Follow
If you want to automate a LinkedIn connection request, you have to follow some dos and don'ts.
Do's You Should Follow
Automate the post that people like most.
Automate those tools that help to generate leads.
If you plan to start a website, let's automate it.
Don't You Should Follow
You never extremely automate your LinkedIn profile viewing.
For connection purposes, you never extremely automate to invite people.
Don't send too many automated messages.
Why Automate LinkedIn?
If you want to generate a lead, automating LinkedIn is your first choice. Now you know who your target client is and after knowing that, you want to send them a message. You can do this in two ways:
You can write messages manually. Search your target audience, go to their profile, write messages individually and send them.
It's a time-consuming process. If your target clients are 2000 per day, it's impossible to send them manually.
Another way is using LinkedIn automation. Go to the LinkedIn search bar and search for your target LinkedIn users.
Use their name, job name, and location and send a message with the help of automation. It saves you valuable time.
Why you should Consider Using LinkedIn Automation Tools
Linkedin auto connect tool helps to save your valuable time. Now, you don't need to send connection requests manually.
This tool helps to see how many people respond.
LinkedIn automation tools help you send personalized connection requests. For this reason, your message looks more natural.
Using this tool, you can experiment with different follow-up templates. That makes it easy to know which templates get a high reply. Now A/B testing has become easier.
Is LinkedIn Automation Illegal?
LinkedIn is a well-known professional platform. They maintain their professionalism by blocking spammers. It doesn't mean that LinkedIn automation is illegal.
It depends on your use. If you use automation tools for spamming contacts or selling data, you get blocked from LinkedIn. LinkedIn automation is not illegal if you correctly use this for LinkedIn marketing.
What to Consider When Choosing a LinkedIn Automation Tool?
LinkedIn always monitors automation. If you use this tool incorrectly in LinkedIn campaigns, your account can be restricted, or you can remove it permanently. Before using any automation tool on LinkedIn, make sure it's safe.
There are two types of automation tools you can use. They are:
Browser-Based LinkedIn Automation Tools
Select the browser, open LinkedIn, and use this type of tool. 24/7, you don't use this tool. Your account can be banned if you use a different IP address when you log in.
Cloud-Based LinkedIn Automation Tools.
The cloud-based tool is safe to use because it's accomplished with your LinkedIn ID. Using this tool, you can log in to your LinkedIn account. Now set the filter & parameters, and your tool is ready to automate.
How to Personalize Outreach on Linkedin?
Personalization helps you to increase your response rate for your LinkedIn campaign. We know it's a very difficult task because you need to reach so many people every day.
Use advanced dynamic personalization, which helps to increase your response rate. Everyone uses name, title, and company name in personalized messages.
But you can add personalized images from Hyperise along with the name, title, and company name to personalize your campaigns.
Best Linkedin Automation Tools
There are so many tools that help you automate LinkedIn connection requests in the market. The most common automation tools for LinkedIn outreach are:
Expandi is one of the safest automation tools. It's easy to use and provides advanced features. Also, it has smart limits, which means you can send 100 connection requests per day.
It provides a dedicated IP address. Dynamics personalization means you can personalize an image. But it's a little bit costly.
It's a browser-based tool. You can use this LinkedIn automation tool in your campaign. It's affordable and easy to use.
But it doesn't provide any free version. As it only focuses on driving engagement, it provides limited functionality.
Many seals teams use this tool. It helps them to improve their LinkedIn lead generation. It makes A/B testing easy.
With the help of this tool, you can customize the name, title, and company size of your target client. But primary setup is very difficult. It also provides three pricing plans.
It's a popular LinkedIn automation tool. It helps you increase the connection and engagement with the rate with your target client.
It's a chrome extension. Besides, it provides good support for their customer. But it doesn't run 24/7. It provides three pricing plans.
Linkedhelper is one of the most versatile and user-friendly LinkedIn automation tools. With the help of this tool, you can easily customize your templates.
To manage your lead, it has an in-built CRM. You need to download an app to use this tool. It's not so flexible when it moves around the computer.
Conclusion
Now we can say that automate LinkedIn connection requests are the lifeblood of cold outreach and follow-ups and relationship building. When you get access to thousands of contacts, it may not be easy to reach each one personally.
But With the help of automation tools, you can send messages automatically and personalize the message for your lead. It not only saves you time but also makes your life easy. And check out Hyperise to make personalized images and videos for your LinkedIn campaigns.