B2B cold emailing is one of the best ways to reach out and meet new business prospects. Getting a response to your cold emails can be hard, but you can increase your B2B cold email response rates with the right email signature and subject line.
Cold email response rates depend on email copy quality, sales funnel, and how you reach out to sales prospects.
There're so many people who know the importance of B2B cold email, but they still find it hard. In this guide, we'll discuss how you can improve your response rate with B2B cold emails.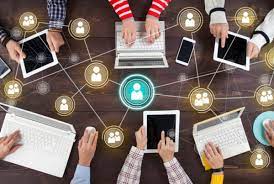 What is B2B Cold Email?
B2B cold email marketing is a great way to create steady business for your company. It is also known as a business-to-business (B2B) email. Cold emails are emails sent by a potential business customer.
The purpose of making the connection is to move ahead in the sales process, which can end up in closed deals and ultimately lead to a sale.
Factors that Impact Your B2B Cold Email Response Rate
You need to make sure that you address the prospect by name in every follow-up email. In your B2B follow-up emails, you can add that from where you found them.
Otherwise, you'll look like a spammer. And if there's one thing most people hate, it's getting spammed.
In your B2B cold email, add a catchy personalized subject line. It is often the most important part of your email campaign.
Add an eye-catching subject line so that your email recipients feel interested to open and read your B2B cold email.
For example: "Next steps…" After seeing this subject line, your recipients feel curious to know about the next steps and open your cold mail.
After all, it decides whether your target audience opens the email and reads your message. 69% of email recipients decide to report email as spam based on the email subject line alone.
Always follow up with your target audience. Try to follow up 3 to 4 times after sending your first B2B cold email. Give value to your recipients.
The most important factor for increasing the B2B customer conversion rates is increasing the size of your email list.
You can send out more emails with less effort when you have a larger and more targeted email list. Also, you can increase your chances of getting more responses.
B2b Cold email open rate becomes high when your recipients know you properly. You can build sender authority by using your domain name and sending from a business email address.
The chance of your average cold email response rate increases if your target recipient has the authority over their company.
It's easy to find them on LinkedIn. Search for those who are Directors or Managers in their company.
It's the most important factor that impacts your B2B customer conversion rates; sending B2B cold emails to your target audience when they're busy with work. It decreases the response rate.
Studies say Tuesday & Thursday is the best day, and 8.00 to 9.00 AM is the best time to send B2B cold emails because the response rate is high on this day.
shorter cold email subject lines increase the chance of B2B cold email average response rate. Studies say that most people use 60 or less than 60 characters in the follow-up email subject lines.
Use Short Paragraphs and Sentences
Reading habits vary. Some people read only the main point. To increase your B2B follow-ups response rate, use simple sentences and write only 2 to 3 lines paragraphs.
Use GIFs and Emojis to Emotionally Engage
To increase your average response rate in email marketing, you have to use your humor to make fun to create real connections. Use GIFs and emojis in your cold email, which helps engage your client emotionally.
And if you are thinking, that following the above instructions is really hard for you, you can use tools like Hyperise editor to make customized B2B cold emails.
What Response Rate should you Aim For?
When you sent 100 B2B cold emails and only 1 person responded to your cold email that indicates your B2B cold email campaign doesn't work properly.
If you want to make your B2B cold email campaign successful, increase your bounce rate to 15% – 20%. Use an email verification tool to reach your B2B cold emails to the right person.
How to Measure Your B2B Cold Email Open Rate?
Successful B2B cold email reply rate depends on the email's open rate. If you want to check your B2B cold email open rate, simply login to your email, click on your required email campaign, and you can see the open email rate.
How Do You Measure the Response Rate?
Your response rate depends on what type of email you sent. Response rate also depends on your email body, target audience, and your experience. Studies say a good B2B cold email bounce rate is 10%.
If you work with a large audience, your response rate will be higher than 20%. To measure your reply rate, use an email platform; it helps to track the response rate. It is an easy way to measure response rate.
Does B2B Cold Email Response Rates Matter?
Some people say the response rate doesn't matter, but it is essential. It indicates the engagement rate of your subscriber. Response rates help find out the loyal consumers and help move forward.
Why Would Someone Respond to Your B2B Cold Email?
If you want better results, you need to write better b2b cold emails. It is because people do not know you. They have no idea whether you're worth their time or not. Also, they have no idea what your product does.
They are unsure if they should trust you and your company. Why would they respond to your email if they do not know any of these things?
You need to fix this problem with your B2B cold emails. So, you need to make it clear in just a few seconds that:
You are worth the reader's time.
Your product can help them solve a problem (and demonstrate how).
The reader can trust you and your company.
To get the reader's trust, use customized images, emojis, and GIFs in your cold email campaigns. To save your time, use tools like Hyperise, with that you can customize your images and cold emails as a professional.
Actionable Ways to Increase Your B2B Cold Email Response Rate
Warm Cold Prospects Up With Content Marketing
Content marketing helps to increase your B2B cold email response rate.
Write content, make video content and provide valuable information, which provides solutions to specific problems for your target client.
If your target client gets free information, they'll respond to your cold email.
Ask Your Team for Honest Feedback
Before sending any B2B cold email, send it to your close one and ask for an honest review.
If any grammatical and spelling mistakes occur, they will find them when they read. It increases your B2B cold email response rate in cold email campaigns.
Before Sending Your Cold Email, Read Out Loud
The first impression is important when you send a b2b cold email. Your B2B cold email should be proper, to the point & free from grammatical errors.
If any error occurs in your B2B cold email, you can notice it when you read it loudly. So before sending your cold email, read it loudly.
Improve the Formatting of  Your Emails
Before sanding any B2B cold email, improve the formatting of your emails. Don't overuse bold, underline characters. When you overuse these characters, it seems it's an advertisement, not a cold email.
It also makes your reader annoyed. If you want to increase your B2B cold email response rate, improve your email formatting.
Conclusion
So, B2B cold email response rates depend on personalized and personal emails. Make sure you include all benefits in the very first paragraph.
There is some way that increases B2B cold email response rate. You're more likely to get responses than people who don't follow this process by sending your email on a Tuesday or Wednesday, being polite, and having good subject lines.
Bonus Tip: Use the Hyperise editor tool to customize your emails and images, it will save your time.