If you dream to grow your business, then focusing on marketing and sales should be your #1 priority. However, showbiz does not just stop at marketing your product and services. All in all, the primary objective of every business leader and B2B marketer is B2B sales lead generation. In fact, 85% of B2B marketers say that lead generation is their most important content marketing goal. Despite this, about 63% of marketers claim lead generation to be their topmost challenge. Surprising, isn't it?
To ensure that this challenge does not affect your business goals or objectives, let us brief you about everything you must know about generating sales leads for B2B.
What Is a B2B Sales Lead?
As we know, Business-to-business i.e. B2B is a business or transaction conducted between businesses. For instance, between a retailer and wholesaler. To link this with B2B sales leads— these are individuals or companies that hold the potential to convert into customers. Generating sales leads is considered the most important function in a company and is undertaken by the marketing and sales department. In simpler terms, a business requires the leads to sustain and grow in the industry.
Why Is B2B Sales Lead Generation Important?
B2B sales lead is a term given to potential customers for the business. In a layman's language, no business can exist without customers. If a business lacks the sales and customer base needed to grow, it is definitely in danger. To avoid such failure, generating sales leads is made a crucial operational function of the organization.
Let us explain this further.
Get qualified leads
The marketing and sales department does not rely on volume but quality. About 50% of B2B companies struggle with lead generation because of the quality of the data. This signifies that quality is a crucial criterion in sales lead generation for your business.
Shorten the sales cycle
Marketers aim to shorten the sales cycle and this is possible through B2B sales lead generation. Sales initiatives in lead generation help reduce the B2B sales cycle and the time spent on each lead, thereby retaining the customer's attention on your offering.
Increases the return on marketing investment
A quality lead converted into a sustainable customer can cover up for the entire month's investment spent on B2B lead generation strategies and activities. With automated growth sales and conversions software, a better ROI can be guaranteed for the business.
Increase brand awareness
Brand awareness and lead generation fall under different stages of the sales and marketing process. But generating sales leads is what leads to brand awareness as the main goal of lead generation is to attract potential customers on any search engine/social media platform, and convert them into leads.
Scale your customer acquisition strategies
Sales lead generation is all about identifying, attracting, and converting strangers into clients or customers. An acquired customer chooses to trust and commit to your business and purchase your services or products on a continuous basis— this process is scaled up with lead generation strategies.
20 Proven Ways to Generate B2B Sales Leads
If you are wondering how to generate sales leads in the most effective ways, we have compiled the top 20 proven ways that will help you lead a successful sales campaign.
1.   Landing pages
A landing page is call-to-action presented in the best way. A page designed specifically for your audience to read your content acts as a major boost for sales lead generation. You can find many templates on the web to create a landing page for products and services. Remember to follow these tips while creating your landing page.
Keep it short
Use powerful copywriting
Opt for a minimal design
Use color psychology
Have a clear call-to-action
2.   Pop-ups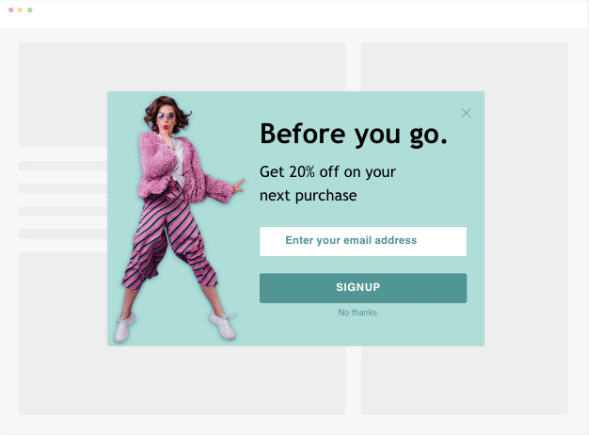 A popup lead generation tool is your best option to gather new leads from your existing website traffic. It is sort of a landing page/overlay that appears when a visitor visits your website. It is a great way to add subscribers to your email list or grant free deals to customers to increase sales. A few tips to use pop-ups are as follows:
Match it with your website design
Add a compelling call-to-action
Use real-time data
Write an influential copy
Acknowledge the sign-ups
3.   Personalized cold emails
Once the business has a list of leads, it is a smart move to land in their inbox. However, general emails are often found in the bin and that's why you need personalized cold emails. As per an analysis conducted by SalesLoft, the success rate of sending cold emails lifts by 112% simply by adding personalization— Woah, that's a lot! To personalize the email, the first sentence should be triggering enough to attract buyers. Don't forget to add and edit eye-catching images to help your email stand out.
4.   Social media outreach
Social media outreach includes using social media platforms such as Facebook, Instagram, LinkedIn, and Twitter to attract potential customers for your business. You can also keep a dedicated team of salespeople to interact with your social media leads. Let us share with you some tips to use social media outreach to increase sales leads:
Post quality content
Be consistent in posting
Optimize your social media profiles on each handle
Use trending hashtags
Create strong relationships with influencers
Automate LinkedIn outreach with Linkedin automation tools
5.   Automate your sales process
It's 2023, and mundane and repetitive tasks should be left for the technical software to take care of. Automating the sales process helps your sales team to focus on closing sales and converting more leads and lost leads into customers. Here are 5 ways you can automate your sales pipeline and increase sales leads using a sales SaaS subscription:
Automate emails and follow-ups
Schedule calls and meetings
Building list of leads
Filtering information of leads
Creating lead prioritization and scoring models
6.   Inbound marketing
The inbound sales procedure is gaining popularity around the world and for all the right reasons. Unlike traditional marketing strategies, inbound sales strategy does not push the product or service onto the ideal customer, rather market it indirectly via emails, blogs, webinars, and newsletters. A complete guide to inbound sales methodology should be followed to make the most out of it. A few inbound marketing tips are as follows:
Create a content strategy
Target segmented audience
Focus on building your personal brand
Level up your social media game
Optimize & personalizing your website
7.   Video marketing
B2B video marketing is a component of a communications plan that is designed to interact with the audience and increase engagement with them. The videos are mostly shared via digital and social channels and allow the business to share information through a modern channel of communication. The aim of video marketing is to increase sales lead by instilling trust in customers. A few tips for video marketing to engage visitors & build trust are as follows:
Make a budget for each video
Understand your audience
Send out a clear message through your videos
Optimize your videos as per each channel
Educate the audience
8.   Lead magnet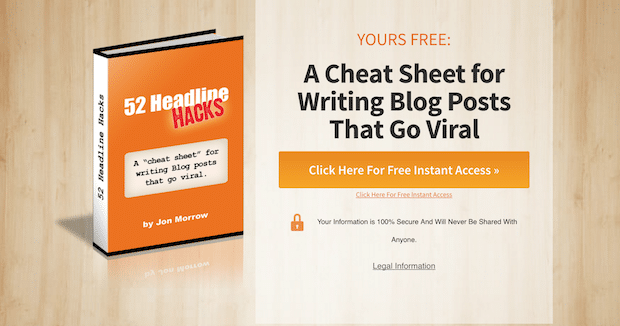 Lead magnet refers to the act of giving away free items or services for the purpose of collecting data. These include sample products, white papers, free subscriptions, newsletters, or ebooks. These exclusive pieces of content or items work as an incentive to collect information about the leads such as their email address, phone number, etc. Some of the tips to follow while strategizing for lead magnet are as follows:
Offer a bundle of services
Always provide the best quality content
Understand and study your audience
Use clean and simple templates
Study your competitors
9.   Outbound sales/lead generation
Outbound marketing is all about connecting with your customers and audience to increase sales leads. A few examples of outbound marketing are PPC (pay-per-click) advertising, content syndication, inside sales, cold calling, media buys, etc. Outbound marketing helps to achieve results faster for B2B sales lead generation. A few tips to follow for outbound marketing are as follows:
Use social media outreach
Understand your audience and prepare your sales reps for the same
Develop a loyalty program
Run a contest/ quiz/ giveaway
10. Marketing automation
Marketing automation is not just for the medium and large enterprises but also for small businesses, who are increasingly opting for marketing automation platforms. Such automation helps to execute, manage, nurture and automate the tasks that help capture leads and convert them into prospective customers. A few tips to follow when utilizing marketing automation tools are as follows:
Establish your goals
Grow your email database
Filter the data and segment your audience using a CRM tool
Perform split-testing
Test and scale your efforts
11. Run Email Campaigns
Approximately 42% of organizations believe that email is one of the best lead generation channels. Strategy and preparation are everything you need to conduct a successful email marketing campaign. Landing in your potential customers' inbox with personalized emails filled with dynamic content will do wonders for your business. A few tips to follow to lead a successful email marketing campaign are as below:
Build a subscriber list
Personalize your messages
Engage with inactive customers
Give away freebies
Keep subject line concise
12. Live Chat on a website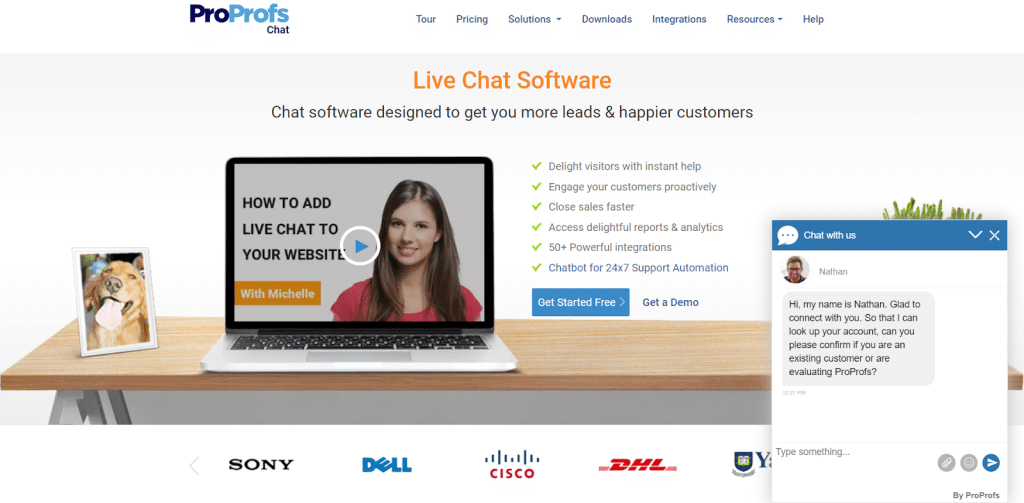 Source: proprofs.com
Live chat on the website is a great tool for boosting B2B sales lead generation. If you aim to stop letting all the visitors on your website leave and are wondering how to generate b2b leads, then adding a live chat option is the solution. It is a proven tool to maximize warm leads, optimize business return on investment and generate more prospects for your business. Here is how you can improve your lead generation process with live chat:
Providing real-time assistance
Offering Mobile-friendly service
Analyzing the collected data
Greeting the website visitors
Program it to answer basic queries
13. Listing of Company directories
A business directory is a web portal that indexes companies based on their location, category, industry, and size. It is advised for each business company to list itself in the reputed business directories like Yelp, Yellow Pages, Bing, etc. for better leads. For instance, any customer who looks up for you on LinkedIn, Facebook, Bing, or Google My Business will think of your company to be credible having your data listed on the source. It improves your SEO rankings, helps the customers locate you and know about your offerings.
14. Use Remarketing Campaigns
Remarketing campaigns help to build brand recognition and push leads down the lead generation funnel. In fact, it has the power to increase your repeat visitors by about 50% more chances. Why does it work so well? It is because the search history predicts the upcoming commerce activities. Other features such as RLSA (remarketing lists for search ads) bring together the intent of the search query with another context such as time, device, location along with layering the browser history. This works wonders to increase the conversion rates.
15. Use of Case Study & Ebooks
An eBook is a great way to tell 'your story,' and plays an important role in building your brand. It spreads information about you and your brand among your audience and they begin to perceive you as knowledgeable or someone who is adding value to their lives. A few ways to generate B2B sales leads with the help of eBooks are as follows:
Define your topic
Think about audience
Use strong language and include keywords
Conduct good research on the chosen topic
16. Referral Marketing
You know you are doing something good when your customers start referring your product or services to their friends, family, and peers. In simple words, referral marketing is a word-of-mouth initiative to grow a company's customer base through existing customers. For example, starting an initiative on your app to give away a 20% discount on the next online purchase if someone uses your referral link to make a purchase. This modern marketing program works well because of course, who does not like to get discounts?
17. Quora Marketing
The open forums give us a great chance to communicate with our target audience. One such powerful forum is Quora. The platform does not support direct marketing but you can use it to conduct research, study your audience, and write good answers to increase their knowledge about your industry. Some of the other ways you use Quora for better lead generation are as follows:
Build relations with the audience
Add as much information as you can
Educate the audience about your product or service
Build brand awareness
Make an influential impact on public opinion
18. LinkedIn Marketing
Generating leads, driving traffic to the websites, building brand awareness, creating ads, hosting webinars— this social media platform can do it all! LinkedIn is definitely a gift to the world of marketing and business. How to generate sales leads via this magic platform? Here is everything you need to know:
Create a company profile
Post really high-quality content with a clear CTA
Find targeted customers and connections
Build a reputed network
Send out in-mails to professionals in the industry
19. Use of lead generation tools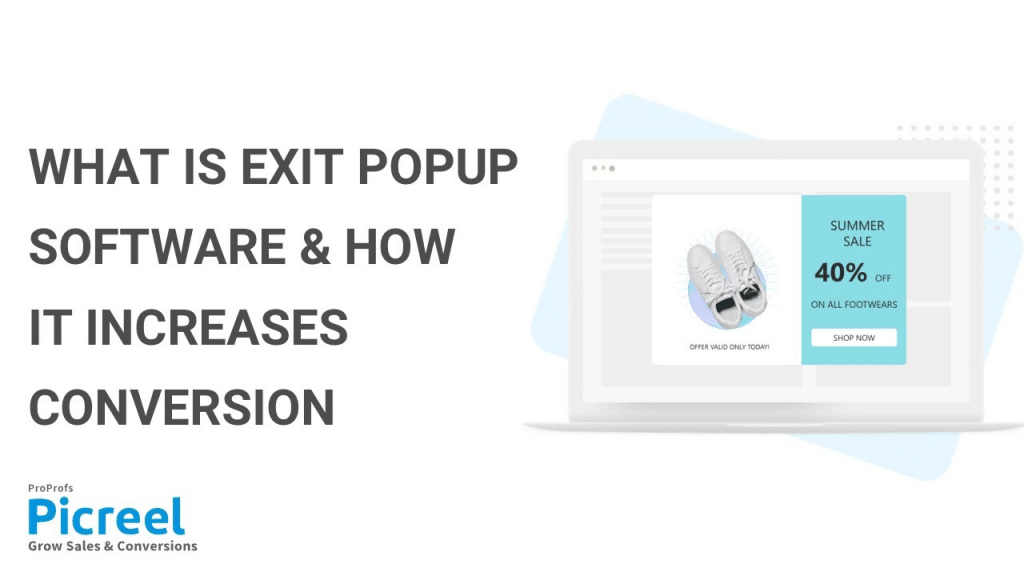 A tool to increase conversion rates and sales? Yes, that does exist! There are many lead generation tools and software out there that help you create engaging and high-tech popups for your website to boost your website. Also, help you drive your marketing campaigns in real-time by analyzing customer behavior. For example, Picreel by ProProfs offers its customers more than 100 customizable popup templates for lead generation. With in-depth analytics and easy A/B testing features, you can maximize business growth and boost sales leads.
20. Webinar Hosting
We all have heard that "Knowledge is power," and the current marketing dynamics are constantly proving it right! Add value to your customer's life and sustain them forever— yes, that is the plan! Webinars are one such way to provide knowledge and information to your audience and build your brand. If you are still confused as to how to generate b2b leads through webinars, below are a few tips:
Position your product or service in the minds of the audience
Brainstorm the right topic of discussion
Engage with your audience in real-time
Nail your target audience
Create engaging slides and don't forget to practice
Conclusion
So generating B2B sales lead generation is a lot more than just a sales process. It defines everything about your brand, company value, customer retention, and most importantly – your story.
Every business has a story and you are being unfair by keeping yours just to yourself. Start sharing it with the world by using the above-mentioned tools and methods of generating sales leads that will help your business grow in all aspects.
Are you ready to attract quality leads for your business?
Author Bio 
Ashish is responsible for the overall marketing of Picreel. As an engineer by nature, he is obsessed with technical marketing and loves to analyze and synthesize. He is most happy when he is pedaling through the mountain with headphones on.