Brand videos are powerful assets businesses can use to improve their sales and customer service. While these videos are not directly meant to sell, they help brands explain their visions in a way that's both engaging and entertaining.
In an environment where individuals are continually bombarded with ads and promos, businesses need compelling brand videos that will help them impact their audience and build a solid relationship with them.
In this article, we'll walk you through the secrets of a successful brand video that will hook viewers and naturally turn them into your fans.
What Is A Brand Video?
A brand video is a short video that helps businesses share their brand values. While most marketing videos aim to promote and advertise brands, products, or services, brand videos instead focus on the business' core values and give it a unique position in the market.
What Makes A Successful Brand Video?
Unlike the other types of video, your brand video needs to be unique from top to bottom. That's why there is no specific formula for brand videos. Here are the essential elements you will need to weave together to build a solid brand video.
Your Messaging
This refers to your unique way of addressing your target audience. You need to craft your brand message in a way that speaks to your target audience. For instance, you cannot use the same messaging for your B2C clients and your enterprise clients.
This is because corporate-level officials will require a more thorough business language, whereas your B2C audience will want you to sound a bit more fun and casual to hit the mark.
So you have to determine the most appropriate language for your brand videos and be consistent with it throughout every video asset you put out for marketing. For instance, if you're using videos in your other strategies such as email marketing, you'll need to align your video's messaging with that of the email.
Your Style
Just because it's called "brand video" doesn't mean it has to be boring. Add some style, personality and liveliness to your video.
For example, you can combine real video with animation to engage viewers. Psychologist Richard Wiseman's research shows that whiteboard animation leads to an astounding 15% increase in engagement.
Your Positioning
This amounts to a simple question. What is your unique selling point (USP)? If you sold the same drink as Coca-Cola, how would you get customers to choose you over Coca-Cola? You need to anchor your brand in a clear position that makes you stand out from competing businesses.
5 Main Benefits Of Brand Videos
From improving SEO strategies to boosting sales, brand videos can help you grow your audience. Let's dive into five ways brands can benefit from a brand video.
1.   Brand Awareness
Increasing brand awareness is the goal of 72% of brands creating videos.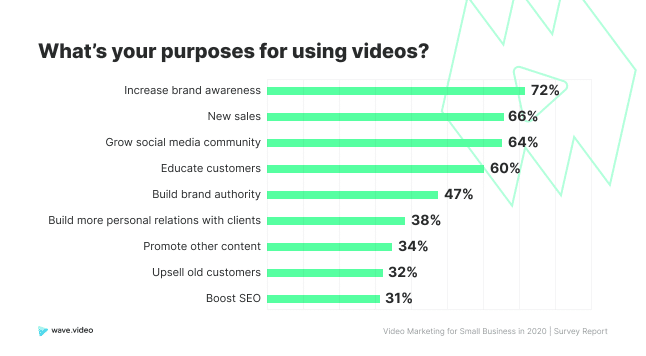 Brands can communicate more effectively with consumers using video and viewers can easily capture the key messages and the brand's vision. An Insivia study found that viewers retain 10% of a message when they read it in text, versus 95% when they watch it in video.
Video helps companies expand their audience base and attract viewers to their website and social media pages. In fact, 93% of brands got a new customer because of a video on social media, according to Animoto.
2.   Traffic & SEO
This stretches beyond the scope of brand videos. It's about the power of a video itself on a website. Most online quests start with Google, and a web page featuring a video is 50 times more likely to appear on the SERP than a page without a video. Google preferably ranks video for online searches for two reasons:
People naturally love videos and,
Videos always explain things better.
So while sharing your brand values, your brand video also goes a long way into boosting your site's SEO effort. Another example is that video content increases dwell time on their website, one of the most significant ranking factors Google considers.
Besides, sharing your video content on social media and popular video platforms like YouTube and Vimeo will help drive tons of traffic to your website.
3.   Conversion Rates
As more people get the word about your brand, you will also get a lot of views on your videos, which will result in sales. Brand videos facilitate viewers' attachment to brands, and this moves them closer to a buying decision.
Case in point, 84% of people report that they've been convinced to buy a product or service by watching a brand's video." Plus, 78% of marketers say video has directly helped to increase sales.
4.   Human Touch
This is one of the reasons people better engage with video content than any other type of content out there. With video content, viewers can watch and listen to people talking at the same time. Viewers get an insight into how the company operates and are reminded that there are real people (like themselves) behind the brands and not just salespeople or products.
This gives companies a face, a personality (and potentially a heart). This is especially effective when the brand brings out its team in the video or introduces the founders or leaders of the brand. Ultimately, they can connect with viewers on a human level and increase trust and brand loyalty among customers.
5.   Accelerated Buying Process
Brand videos also help companies dilute their buying process and quickly secure deals. The traditional buying cycle is longer and rooted with tons of marketing materials at every stage to get customers to engage with the brand and eventually come down to a buying decision.
With thousands of brands online all trying to catch people's attention, this has grown to prove unsuccessful or, at least, hard. Videos have created a fast and easy way to get people's attention, talk to them, entertain and educate them about any product, brand, or service.
According to HubSpot, 84% of consumers have taken a buying action after watching a video posted by a brand. As a matter of fact, it's a lot easier to explain things through videos, and people are naturally drawn to video materials–which qualifies brand videos as a quick way to drive engagement and win customers.
8 Examples Of Brand Videos That Boost Sales
Creating a brand video is a powerful marketing strategy you can use to grow your business. Here are eight brands that have gotten their brand video so you can emulate them to build your own.
Microsoft Build
Microsoft is arguably one of the few tech companies of our time that don't need any introductions. Microsoft's brand video shows how their new AI increases accessibility and helps users achieve more. An interesting side of the video is that it shows how the brand helps even people with disabilities achieve their goals with Microsoft's new AI accessibility.
The video appeals to viewers' emotions by depicting scenes of the AI tool empowering people with disabilities and giving them back their smiles. It is an undeniably heartwarming video that emphasizes more on the brand's impact. The product is also shown in terms of how it is changing the world rather than its inherent nature.
Cascade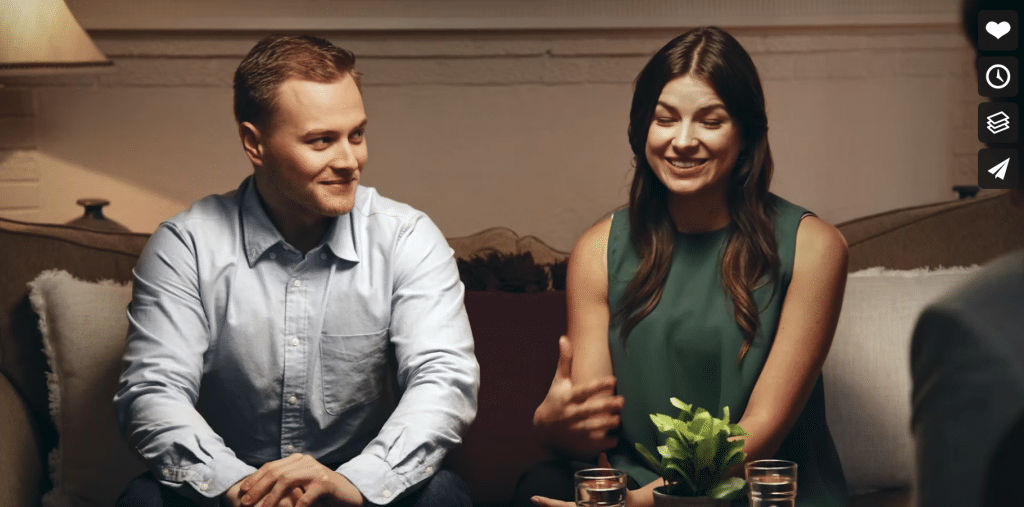 Second on our list is Cascade. Teams work together on Cascade to plan and execute in a flash. It's a project management system that helps keep teams on the same page from start to finish and gets results faster. The company was able to create a brand video that is both funny and real. The brand video is made from customers' narratives. They testify about the great help the company has offered them.
They poke fun at project management with dry humor while exposing the problems surrounding it. In doing so, the brand can guide viewers through the potential issues they may be experiencing and position Cascade as the software to end their nightmares.
Code.org
Sometimes it doesn't take a stellar marketing strategy to win the hearts of your target audience. You just need to come up with something inspiring that touches your audience and Code does this very well.
Code.org is a company that specializes in teaching computer programming to people and in schools. They've created a stellar brand video that brings out top successful tech folks such as Bill Gates, Mark Zuckerberg, and Jack Darcey. They tell their different stories and cover specific areas as how they got into coding and what it helped them achieve.
The video is inspirational and highlights the importance of teaching coding and computer sciences to the younger generation. Finally, while the video is not designed to cover specific benefits of their services, it reinforces their brand mission and makes viewers love them.
Swell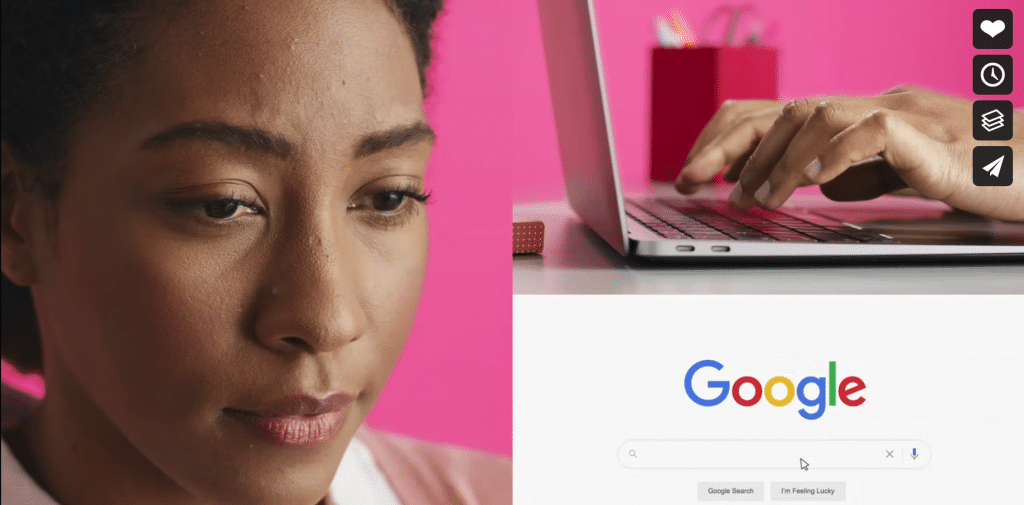 The Swell tool simplifies business communication and improves the way companies interact with their customers online. The team created a fantastic brand video with live footage and cut-downs that help viewers understand what they can get from the brand compared to the competition.
Overall, the video helps position Swell as a versatile, future-proof, and technologically rugged solution compared to the competition, giving the company a unique selling point to market its services.
They talk about the ins and outs of their brand and highlight the features of their software. They make it very easy to engage with the video. Viewers can also see and understand how to use the tool and understand what it can do for them.
Zendesk
People working in the customer service industry often face relationship and communication issues. Zendesk's brand video strategy aims at illustrating this. The company succeeded in doing so through an entertaining dinner scene involving an astronaut and a deep-sea diver.
It's hard to find customer service software that doesn't make people lament their day-to-day collaboration with their customers. The dinner-based brand video helps illustrate these problems, mainly because it includes two unrelated people.
Still, the video falls in its ballpark because it focuses on the unique key aspect of business communication that its software solves: business communication.
Square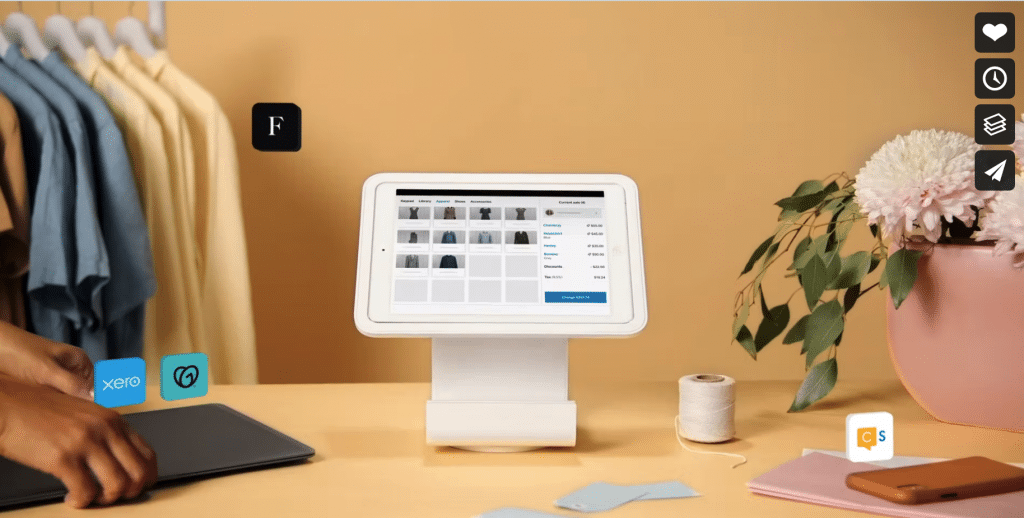 Square is one of the companies that are shaping the future of business. The company decided to create a new brand video for their Online Store product following their acquisition of Weebly. The company's goal was to provide insight into their online store product, but not in a way that would resemble a typical UI walkthrough.
So the video circled their core product benefits and represented them as UI for both in-device and animation. They also focused on two core market profiles to drive the majority of the narrative and show all functionality from the user's perspective, so the video is informative.
So the video reintroduces the brand as it has broadened its reach and helps viewers envision what they can achieve with the Square tools and how they should go about it.
Vervoe
Hiring new talents can be a tough nut to crack. And businesses often face thousands of applications, making it hard for them to fill the right person for the position. That's why Vervoe decided to make it their mission to make the recruiting process easier for companies. They created a simple, live-action brand video that helps them express this mission.
The video titled "Never Make Another Bad Hire" depicts a situation inside a company that has hired a lousy designer. The hiring didn't work out, so they had to change designers, but this time they did it with Vervoe. Simply put, Vervoe helped them fill the position with the perfect, practical designer for the job and gave them the best experience during the recruitment process.
Vervoe's brand video strategy is one of the most used in the software industry. It starts by exposing the problems and ends by presenting the software as a hero for their pains. This strategy is very effective because it shows viewers what they can achieve with the software and how to do it.
Hive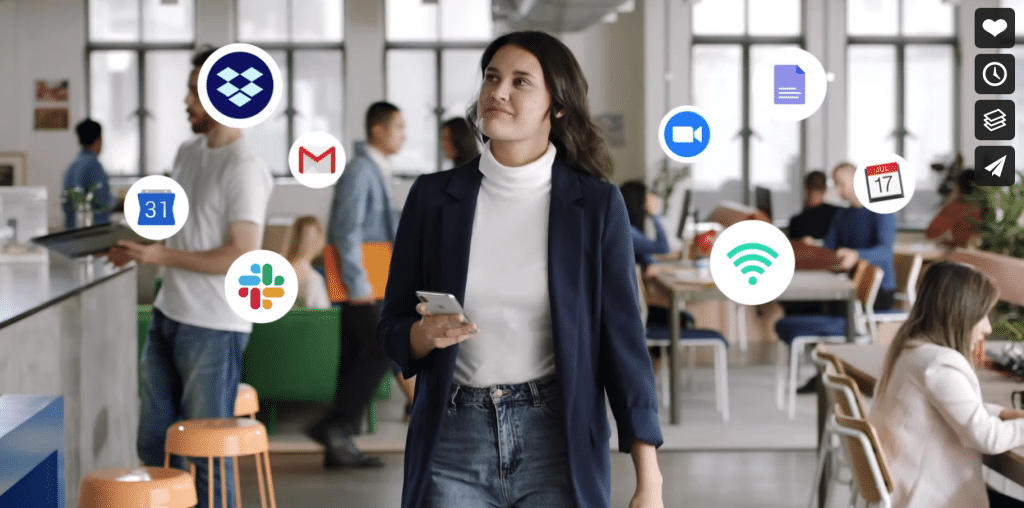 Hive is a project management tool for agencies. This brand explicitly reflects that companies don't need to spend much money or create a fancy design to create a compelling brand video.
As a project management tool, they started the scene with a person stuck at work, drowning in numerous projects and business messages. They then introduce Hive and present it with a clean user interface that allows them to show how the tool provides a seamless experience for users – which helps increase engagement for the brand.
How to Create a High Impact Brand Video
Creating brand videos shouldn't be a headache. You just need to keep your brand and customers in mind at all stages of the video production. You need to ensure the footage reflects your brand views and identity.
Here are a few steps to walk you through this.
Think about your objective.
This is the first step in achieving any results with video marketing. There are plenty of goals you can hit with your brand video. While most brands seek to increase brand awareness or create a world view of their brands, you can also seek to achieve objectives like sending qualified traffic to your website or boosting conversion. Figuring out what you want to achieve will help you set the grounds for the next steps.
Know your target audience.
This shouldn't just apply to brand videos. It also applies to all types of content from online podcasts to written content. Knowing your target audience will allow you to create a brand video that resonates with them. If your video is not relevant to your target audience, you won't impact or achieve any goals with it. So, you need to spend time learning about your audience and ensure that you create a brand video that truly piques their interest and gets them to watch to the finish.
Plan the video.
Now that you know what you want to achieve with your video and the audience it needs to be in line with, it's time you plan and execute it to perfection. It might be tempting to jump behind a camera or hire some random guy on Upwork to put a video together for you. Don't! That's not the move you want.
This is a brand video, so you need to ensure every asset you use in the video portrays a view of your brand. These might include images and videos that match your brand identity, a story that fits your brand, and more.
Be consistent with your brand messaging.
Your brand video is just part of your overall marketing, brand awareness, and sales enablement materials. It shouldn't be any different or speak differently. You need to align the way you speak in your brand video with your overall brand messaging.
Think about this. Are you having fun? Or are you more of a straight face business? You need to stick to your messaging and brand language. This will ensure your audience your brand is top of mind as the audience views the video.
Use your brand colors and logo.
If you have any experience with brand videos, this may not strike you as a surprise. I bet sometimes you don't need to read Nike; that discreet logo sign is enough for you to know it's Nike. That's what you want to achieve here. Your goal is to get viewers to think about your brand immediately as they click to play the video. Your brand video should match your brand aesthetic. Using this method, viewers can easily recognize that the video is coming from you.
The Bottom Line
There are many faces to video marketing. The main takeaway is that brand videos don't immediately sell, unlike explainer videos, video ads, or sales videos. You need to use them as a part of your content marketing strategy for branding. Both big corporations and small businesses can leverage the power of these short videos to establish a world view of them.
These are a few brands that get their videos right and that you can learn from to drive results for your company. Chances are you're pumped up and want to kick-off your video production; here is what you need to keep in mind:
Keep the video consistent with your overall online video strategies.
The goal here is to ensure that people recognize your brand through all your video campaigns. Your messaging, your design, the voiceover, and your positioning all need to be spot-on. You should use those to build a company culture for your brand. You can also hire a video production company that understands your branding strategies for this.
Make sure your video leaves an impression about your brand.
This is what you should be looking for. A high-quality brand video is not supposed to sell or convince users to buy, so your end goal is to leave an impression about your brand. An impression that makes them want to learn more about you or do business with you.
Make sure your video encourages viewers to take action.
This is part of the impression schema. After watching your videos, what do you want viewers to do? Is there any next video you want to watch? A blog you'd like them to read? Subscribe to your social media account to get more of you? Whatever action you want them to take, motivate them to do so.
Ensure your video provides some sort of emotional value.
This is the most crucial aspect of brand videos you need to play on to drive results. This will ensure you create a quality video, and when people emotionally relate to your brand mission or belief, it helps you strike a chord with them personally, which will result in future business opportunities.
Author Bio: Ernest is a freelance content marketer that helps SaaS brands connect to their core audience, leveraging the power of great content.