In eCommerce, conversions are the name of the game. You want to guide your users through the whole journey – from discovering your brand to visiting your website, browsing, and eventually making their first purchase. Follow this article to start leveraging custom home pages as a strategy to drive engagement.
So, it's no wonder that marketers from all over the world are going to great lengths to convert customers and possibly even turning them into regulars.
And, while good UX and a seamless ordering experience are often mentioned as pillars of a good conversion strategy, one thing sometimes gets overlooked – website personalization. It's something that the pros have been doing for some time and the rest of us are catching up. What was once reserved for big players like Netflix is making its way into the small business market with the help of web personalization tools.
Read on to learn more about this practice, its principles, and the best examples that you can follow on your own.
What is website personalization?
When we talk about website personalization, we're talking about providing a different website experience for each customer. These experiences can vary – you can tweak little things to make someone feel more welcome or you can completely customize the way different people see your website.
Most people who haven't had too much experience with personalization assume that greeting someone with a message like "Hi, Peter!" is a crucial step to make your website more customized. In reality, that's just the beginning. It's more about the content they see than it is about their name.
Spotify is a good example of this: each user gets to have their own experience including content, friends, and even equalizer setup. Your Daily Mix is different from everyone else's, as are your favorites, playlists, and so on. And, sure – you get to see your name everywhere, which is a great bonus. It makes you feel like you're having a real relationship with the brand and truly receiving curated content.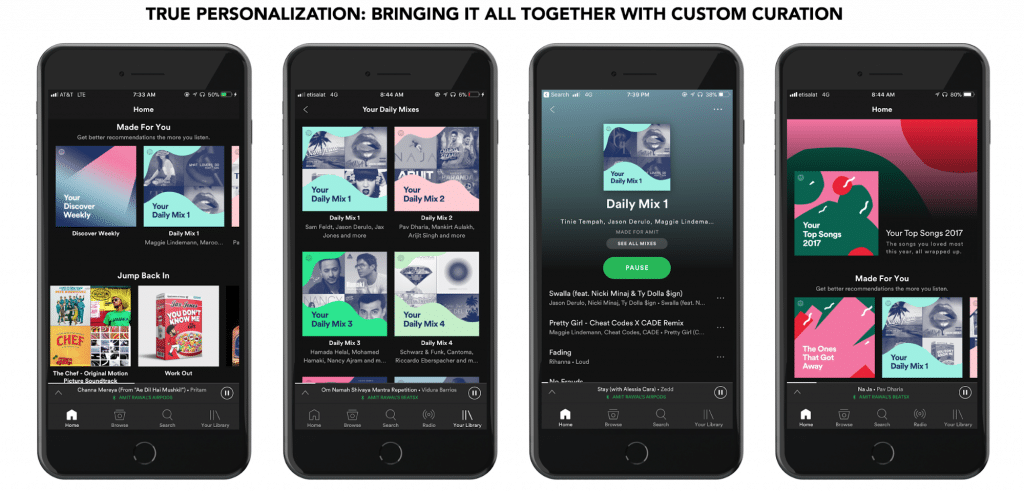 When you think about it, personalization has been around for years. When you walk into a small fashion store, the seller will likely point you to some of the products they find perfect for you – all based on your age, gender, clothes, and various other cues they pick up on.
Website personalization is exactly that, applied to the online sector. It's about using customer information to provide them with a tailored offer they'll find interesting. It almost tries to bypass the browsing part of the website experience by giving users a personalized homepage that will guide them in a particular direction.

Benefits of personalized websites
Why should you even spend your time thinking about website personalization?
Web personalization is a typical win-win situation: you get better results and your customers get a better experience. Research shows us that customers seem to prefer these websites, so here are some reasons why you should consider personalizing your website, backed by studies.
Better converting CTAs
According to a HubSpot study, personalized CTAs convert 202% better than basic ones.
In their study, they compared around 330.000 CTAs over a six-month period to see which ones convert better. They were split into three categories: basic, multivariate, and smart. The basic ones were the CTAs that never change, multivariate were all cases where two or more CTAs are being tested, and smart CTAs were the ones that are tailored to each visitor.
They found that personalized CTAs were the clear winners: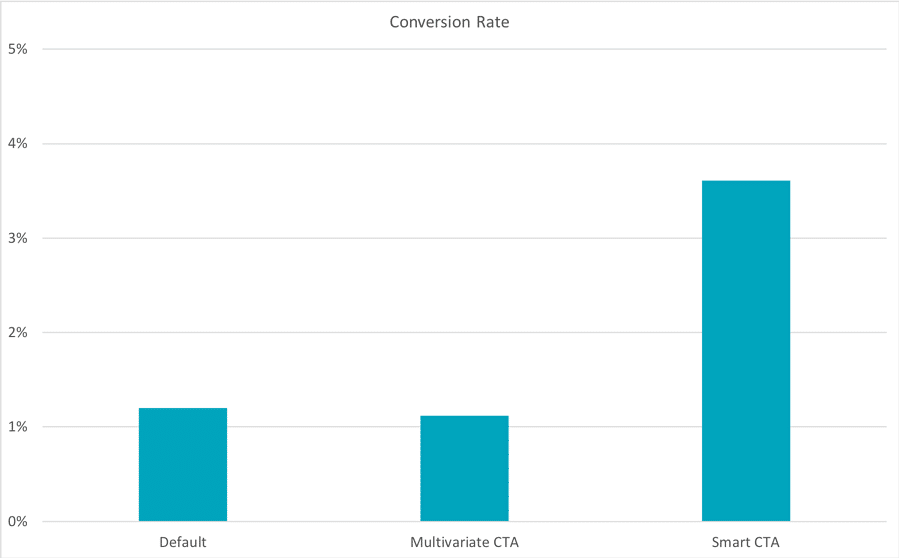 If you know anything about eCommerce, you know that conversion rates of close to 4% are a pretty good result. Depending on your industry, you could be looking at average conversion rates of below 1.5% (consumer electronics).
So, personalize your CTAs and you'll increase your chances of turning a visitor into a customer!
Increase in repeat customers
Repeat customers are a priceless asset in eCommerce.
It's not that easy to turn a first-time buyer into a repeat customer but, once you do, it will pay dividends. This is true in a very literal sense: a 5% increase in customer retention has been found to yield a 75% increase in profitability. It's also important to note that long-time customers tend to spend more money than new ones. Customers that have been with your brand for two or more years tend to spend more than in their first six months.
Personalizing your website is a great step towards turning someone into a repeat customer. If they know they can always expect new, relevant offers, they'll be more likely to come back and check it out. That's one of the key reasons why we keep refreshing Instagram – we want to see what's new!
More efficient emails
A personalized website can help you inform your email campaigns for better results.
Here is how you can do that.
You can use personalization to understand what your customers want to buy. For example, if you add a TV show on Netflix to your list, you'll almost always receive a notification when a new season/episode drops. You'll also get a push notification for "New arrivals" with titles that are more likely to interest you, based on your previous interactions. They are using data to send you offers that you'll respond to.
So, if your website has a "shopping list" or any kind of feature your visitors can use to choose their favorite items, you can use it to improve your emails. Simply send emails with these (or similar) products to reach them with a targeted offer and you'll see your emails perform much better.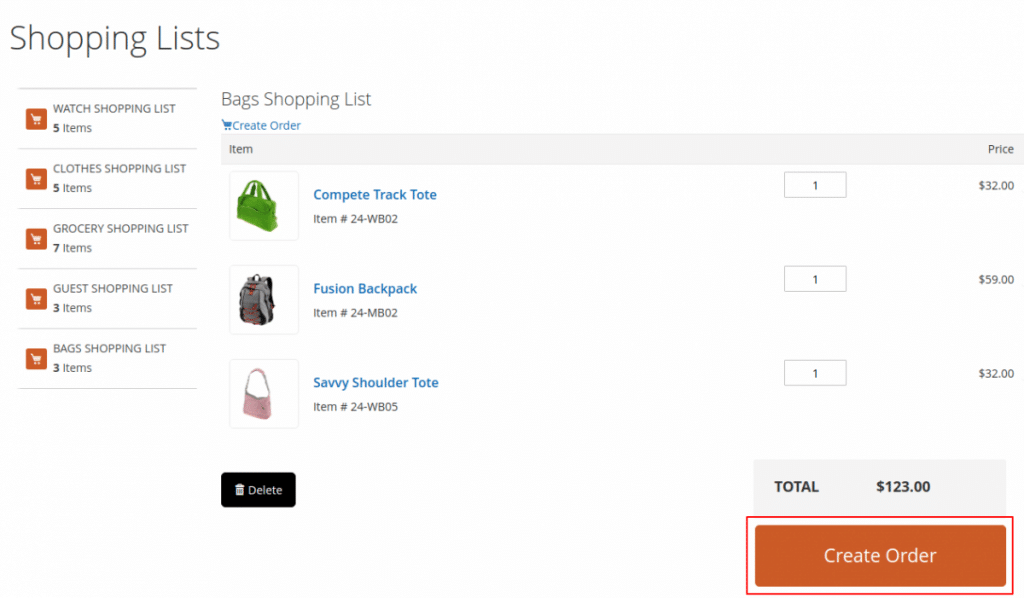 Better home and landing pages
So, we already know that personalized CTAs perform better but it seems that we can make a similar claim about landing and home pages as well. Research shows that more than 60% of users are influenced by personalized offers on both home and landing pages.
Landing pages are especially efficient in getting conversions, as you can create a marketing campaign whose last step is a personalized landing page that offers your customers an offer they'll likely respond to.
Home pages, on the other hand, can make the experience more pleasant and improve your image. While they may not convert as efficiently as landing pages, they can be an excellent first step in getting your visitors immersed in the website. For example, Canva's sign up page starts with personalization: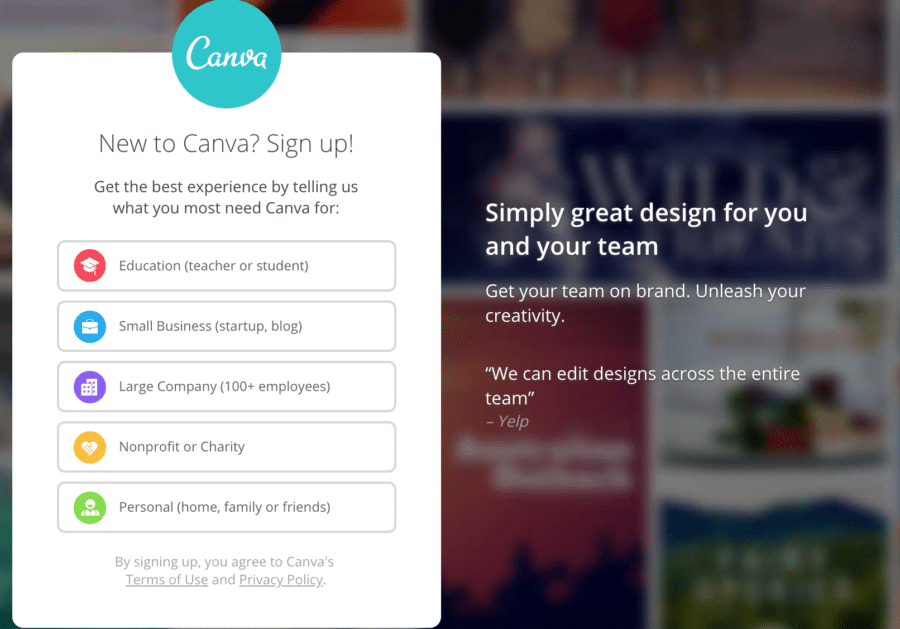 So, your first interaction with Canva already informs the platform about what you'll need and what kind of features you'll be interested in. It also informs you that you can expect some personalized content going forward so you feel like you're being listened to.
Increased website engagement
Finally, customized website content can be more engaging, which will make your users spend more time on your website and possibly decrease your bounce rate.
Think about it: you'll spend much more time browsing a website that's tailored to your interests. If you catch yourself swiping through an Instagram multiple photo ad, that's usually because the targeting was done right – they're using your interests to grab your attention.
Similarly, a personalized website will make you want to browse through the offer and see if there's something there that interests you.

Good examples of custom home pages
Marketers that are always on top of new trends in the industry have been using personalization to deliver great experiences to their visitors.
Here are some of our favorite web personalization examples that apply many of the things we mentioned so far.
Asos, a fashion eCommerce, uses cookies to remember your interests and deliver you a personalized homepage. After browsing through their Men section, we closed the website and came back a while later. Here's what happened: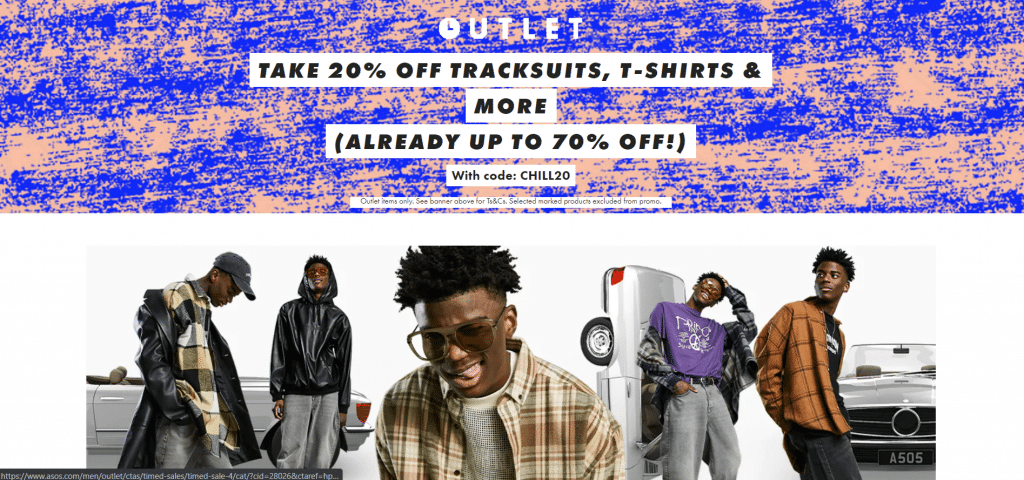 Our new homepage became asos.com/men since those are the products we were looking for. In this case, they are using one simple indicator to speed up the process and deliver us a better experience. Now there is no need to see products we don't care about on the homepage. It's easier to navigate and more appealing.
Amazon is another excellent example of web personalization most people are familiar with. When you visit the website, it first recognizes your location. If you're visiting from a different country, you're asked to switch to your home country's Amazon for a better experience.
Then, once you reach the homepage, you're greeted with personalized content. In the upper right corner, there is your name. In the upper left corner, you have your current shipping address. In the middle of the screen, you have your recommendations and suggested categories. If you want to get even more personal, you can click on "Peter's Amazon" and see truly tailored recommendations based on your purchase behavior.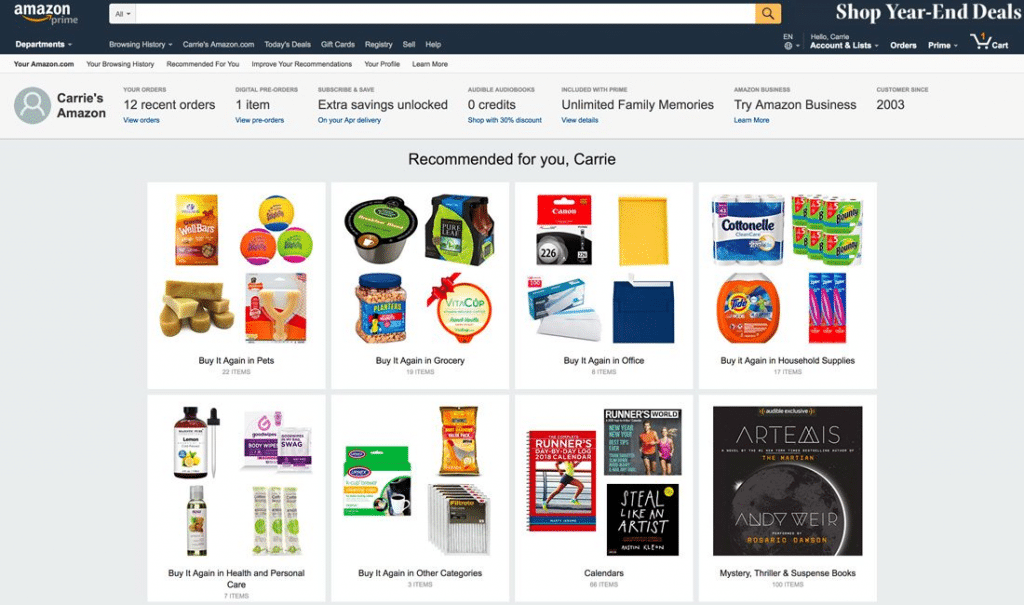 Shoeline goes the furthest and customizes their whole homepage based on the product category you were browsing through. For example, we were browsing through men's shoes and we got this: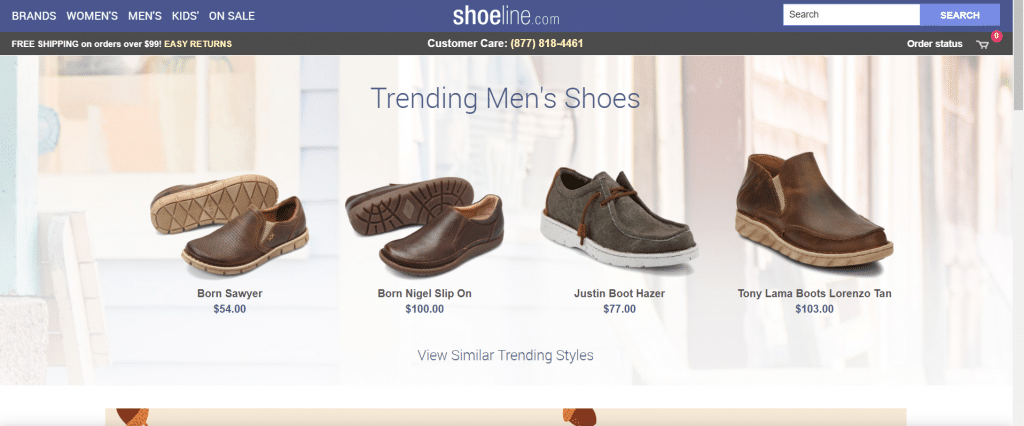 So, our homepage and your homepage would look completely different – they're focused on the products you're likely to be interested in.
Use these personalization ideas to come up with your own solution that will treat each customer as unique!

How can you personalize your website?
If all of this makes sense and you want to start personalizing your website, you might be wondering how easy that is. After all, you need to customize your whole website to look different for each visitor – that sounds like a lot of work.
Fortunately, it's not nearly as hard as it sounds. Most of the heavy lifting is usually done by web personalization tools that allow you to apply this logic to a website even if you have zero coding experience. Your job is only to think about your offer and what kind of personalization would make sense for your business.
Here's a little help to point you in the right direction. Below are some ways to customize your website experience.
Based on behavior.

Some of the examples above use this logic. If someone has a particular purchasing history or like to browse through a certain category, use this to provide them a tailored experience.

Based on location.

If you have different shipping rules or different products available for different regions, personalizing for location is a must. Some businesses even go as far as to change their homepage

based on the current weather

!

Based on statements.

An easy but effective way to personalize your content is by simply asking the users what they want as soon as they log in. You can also have them create lists and add items to "favorites". That way, each user is creating their own experience and you can use this information to deliver them personalized offers. Netflix, Amazon, and Canva all do this.
Personalizing your offer is a must, but if you really want to take personalization to the next level, you have to think about content as well. That's something you can do with Hyperise – impress each visitor with personalized CTAs and images that speak to them on a deeper level.
With no coding knowledge, you can add tags to your website content so that each visitor has a different, original experience. It integrates with all the most popular website building tools: Worpress, SquareSpace, Wix, and others.
Just look at the responses we got when we used this approach in our LinkedIn outreach campaigns: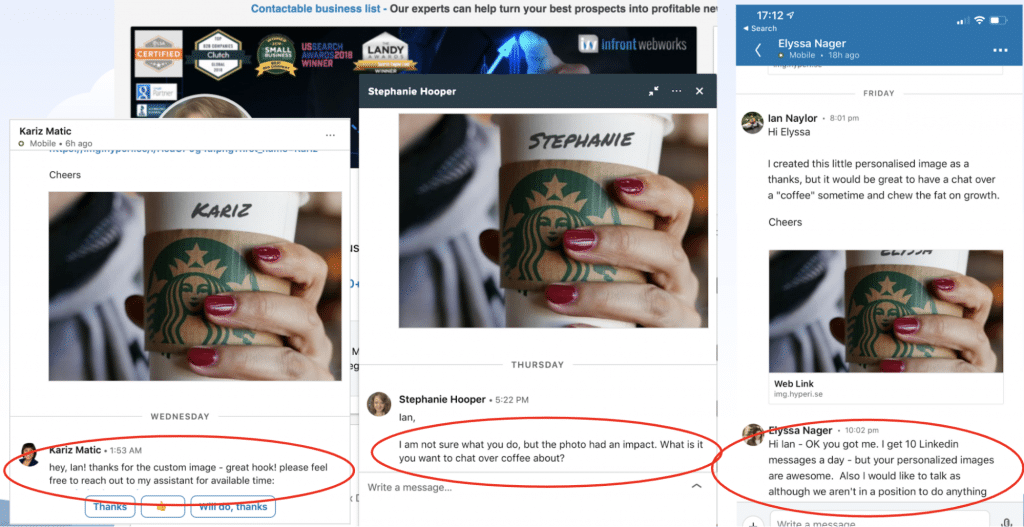 There's something to be said about seeing completely personalized content. While you may or may not be interested in the offer, you'll probably be intrigued by the effort!

Custom pages: Conclusion
Once your customers get to your eCommerce website, you should only have one concern in mind: "how do I make the experience as easy and intuitive as possible?"
Once that is sorted out through UX and coding, you can start thinking about taking things to the next level. That's where web personalization comes in. From the moment a user visits your home page, they should enjoy a tailored experience that makes them feel better and increases the chances for conversion.
If we were to pick a single trend in website development that's going to be relevant in the following few years, it would be personalization.
Start your free trial of Hyperise and get on the personalization train!