Sales funnels are considered the best way to acquire new users and transform them from someone that has never heard about your product into someone who is a return customer or even a loyal advocate.
And, while they are well-researched and based on years of experience, they aren't a magic strategy that you can implement and expect instant results. They are more of a blueprint – a framework you can use to guide your thinking and decision-making when it comes to getting new users.
You still have to do a lot of work by tracking metrics and crafting smart messages, while taking care of your offer.
In this article, we will go over the key aspects of eCommerce conversion funnels and give you some tips on how to best execute each stage. First, let's learn more about conversion funnels and their characteristics.
What is an eCommerce conversion funnel?
A sales funnel or a conversion funnel is a process in which you guide users from potential customers to buyers and even repeat customers. To do this, you track user data and interactions with your brand and use this to deliver personalized experiences that are perfectly tailored to the spot those users occupy in your funnel.
So, this is what you need to do to execute an eCommerce sales funnel properly:
Have clearly defined stages;

Carefully track user interactions and know where they are in the funnel at all times;

Have defined marketing strategies for each stage – what kind of messages you send and what channels you use.
When all of these things are in place, you can say that your sales funnel is properly set up.

What can you expect from eCommerce sales funnels?
Many people believe that introducing a sales funnel to their approach will greatly affect their results.
In reality, your conversions depend much more on your offer quality, supply and demand, CTAs, and many other factors. Sales funnels are simply a tool you can use to provide structure to your marketing efforts and send the right messages to the right audience, at the right time.
In their analysis of conversion rates across different industries, Smart Insights came up with this illustration of how sales funnels work, on average: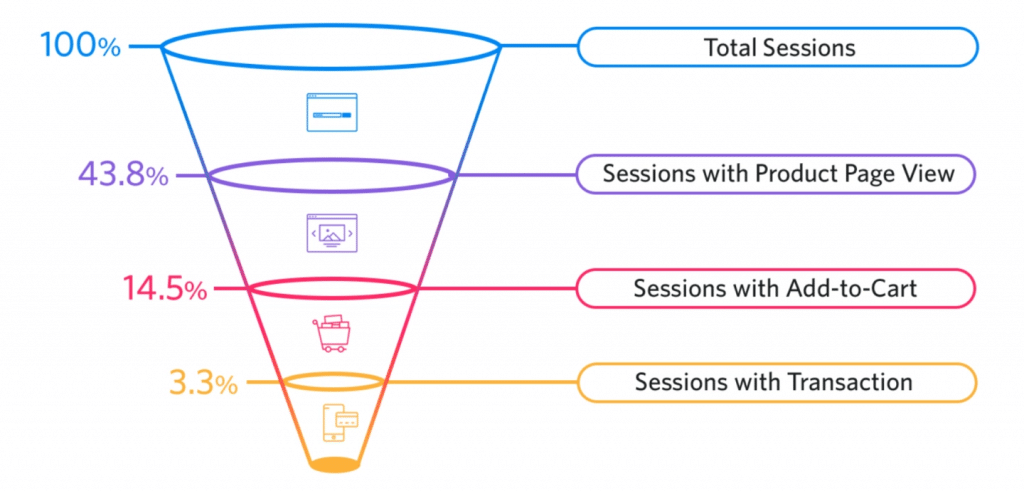 As you can see, only 3.3% of your visitors end up as customers. So, examining your sales funnel can help you understand the way your users behave and what they need at any moment in their customer journeys. What it can't do is give you a magic way towards better results – you'll still have to roll up your sleeves and do the work!

An intro to eCommerce sales funnels
Although you'll find different definitions of sales and lead generation funnels online, it's generally accepted that they have these stages:
Awareness:

this is the phase where the users are first learning about your product. These potential customers are the furthest from converting – they have a problem/need and they're just learning that you can address it.

Consideration:

at this point, your potential customers have performed an action that displays an interest in your brand. They browsed through your products, liked your Facebook page, and are considering you as a possible solution to their problem.

Decision.

This is the stage when your potential customers are displaying purchase intent – maybe they've put products in the cart, signed up for a trial, or reached out to your support with questions about your offer.

Retention.

Once your customers have made their first purchase, they enter the retention stage. It's your job now to make them into loyal, repeat customers instead of one-time buyers.
You can find different funnels with different names for these stages online. For example, the Consideration stage is sometimes called "Intention". Some funnels have more than 6 stages, with steps that include Discovery, Purchase, and Evaluation stages.
While they are slightly different, all sales funnels rely on the same logic: splitting the customer journey into phases and engaging customers in each phase with specific messaging.
For some customers, this can happen instantly – they see an ad, visit your website, and make their purchase within an hour. Others might take weeks or months and stay in one of the stages for most of that period. Then, one of your messages (or a discount) can really click with them and move them to the final stage, where they make the purchase.
Let's get into these stages in more detail and highlight some smart strategies you can implement for each.

Stage 1: Awareness
In this stage, you want to make sure your potential customers are aware of all the advantages and benefits of your products.
Your key goal here is to move them onto the next stage, so focus on providing value and inspire them to consider your products as a solution to their problems.
Here are some tips to make the most out of the Awareness stage.
Use social media ads
You can create the perfect audience that you believe will be interested in your products and target them with clever social media campaigns. Think about your audience personas – their interests, demographics, and needs – and create a campaign targeting those users.
Even if they don't click on your ads to visit your website (which a lot of them will, if you did the targeting part properly), they'll become aware of your brand. If they like beauty products and you target them with a cool Facebook post, they might not check out your offer at that moment but they'll be aware that there is one more beauty eCommerce on the market.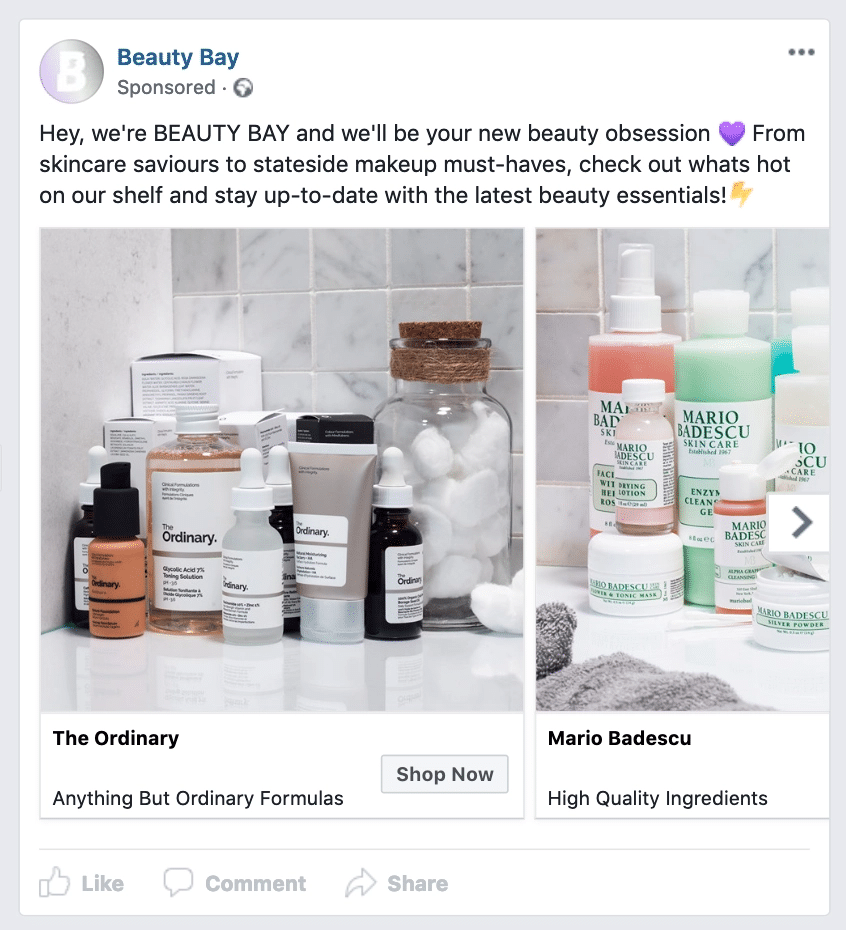 Create SEO content
Another good way to reach those users that might be interested in your offer is to regularly create SEO content, optimized for keywords that they'll likely use in a search.
Above all, focus on creating quality content. Provide users with something of value that will actually help them get the answers to their questions. Using keywords is necessary but you should never create generic content optimized for the right keywords and expect to see results.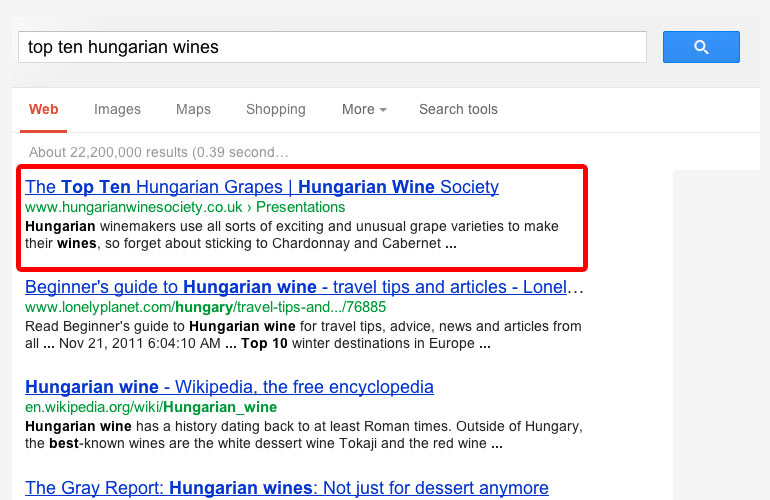 Check out HubSpot's guide to inbound marketing if you'd like to get deeper into this topic.
Do outreach
Depending on what you're selling, you can implement outreach strategies in your Awareness stage. Find relevant leads from your industry and start doing social media outreach to get them to consider your product directly.
They might not be interested in your offer but they'll become aware of your brand and have it in mind when they need it.

Stage 2: Consideration
When your users get to the Consideration stage, that means they're already familiar with your brand and are thinking about making a purchase. At this point, you don't want to spam them with Awareness messages – general content about your brand, who you are, and what you do.
What you want is to highlight your hero products or – even better – those products that a user will be interested in, based on the information you have about them.
Here are some things you should keep in mind for this phase.
Optimize your website
For your users to get to the next stage and consider making a purchase, you need to make this as easy as possible. Finding products, viewing their descriptions, and reaching out to customer support with questions should all be a breeze.
Here's a good example of an eCommerce website that makes all of this easy: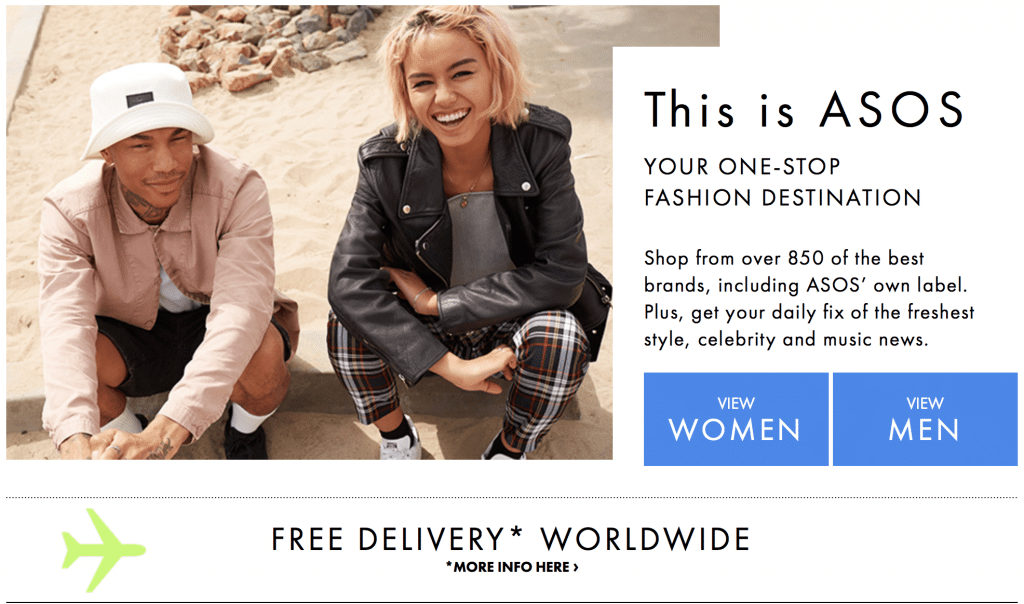 Browse through the ASOS website – it's pretty easy to find everything and get the products you need.
One more thing you can think about here is personalizing your website, especially the CTAs – personalized CTAs can work up to 202% better than regular ones. When each customer gets a different, customized experience when they browse through your website, they'll connect to your brand on a deeper level and feel like your offer is tailor-made for them.
It might sound hard but customizing your website experience for each customer can be easy, even if you don't have coding experience. You can do it with Hyperise – simply integrate with your website building tool and use the intuitive interface to make everything happen!
Register for a free trial and try this feature!
Use social proof
A good way to make your users seriously consider making a purchase is to highlight social proof wherever you can. Seeing that someone already purchased your product and solved the same issue will make the customers more likely to trust you and get to the Decision stage.
You can put social proof anywhere – on your social media as testimonials, on your website as success stories, and you can even make short YouTube videos with the most inspiring examples.
Retarget visitors with social media
Finally, someone who has visited your website and displayed an interest in your offer is the perfect person to reach with social media retargeting campaigns. It's even better to target them with those products or categories they already viewed, especially if they're on discount.
Maybe they viewed your sneaker offer but couldn't find a model they like. What you can do is make a selection of your best-performing models and target this customer with an ad. They could've missed some of those models, which would likely make them react to this new promotion.
Conversely, maybe they did see a product that they like but still aren't sure about it. If this is the case, you can target them with the same product but highlight some of its key features that they might have missed.
Customers are 10 times more likely to click on a retargeted ad than on regular ads, so there must be something to this approach, right? 

Stage 3: Decision
This stage is as close as you can get to purchasing the product without actually making a purchase. So, think about actions like putting products in the shopping cart and then quitting the process.
In this stage, all the users need is a little push towards making the final decision. To give them this final push, you can…
Offer incentives
Getting someone in the Decision stage to make a purchase often comes down to solving one problem they may have with your product or ordering process. Usually, that's the price – people feel confident that they've found products that they like, they put it in the cart, and go to Shipping.
Once the products are in the cart and the shipping cost is calculated, they see the final cost. All products added up, plus the shipping cost – it might make them wonder whether they need all of these products at all. That's why they might quit the process completely.
You can do several things to get these customers back but we like to recommend two approaches: email and popups.
In most email automation tools, you can set product abandonment as an event. This event will trigger an email that gets sent to that user after a while, with a special incentive to make the purchase. Usually, that's either a discount or a reduced shipping cost.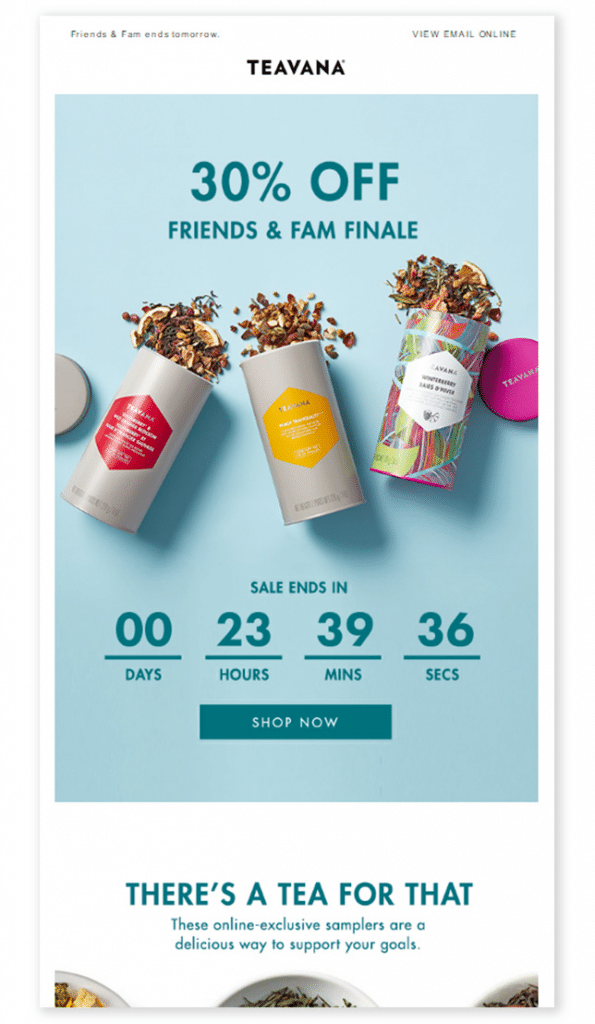 You can do a similar thing with popups – offer your customers an incentive to complete the purchase by providing them a small discount.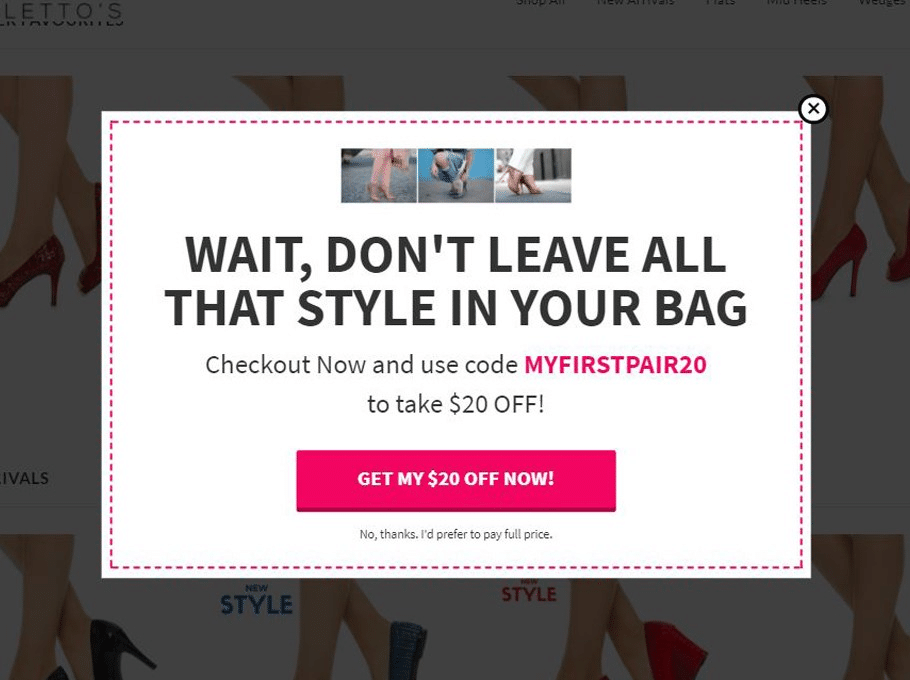 Stage 4: Retention
The customer may have made the purchase but your job is far from done!
Increasing your retention rate by only 5% can lead to major increases in revenue, so turning new customers into loyal ones should be one of your top priorities.
Here's what you can do.
Send personalized messages
You can send "thank you" emails to all newcomers to solidify the bond and connect with them on a deeper level. You can also use this opportunity to give them more information about your product or service.
The more personal, the better – you want to show them that you really appreciate them believing in your brand.
Check out this example from Harry's: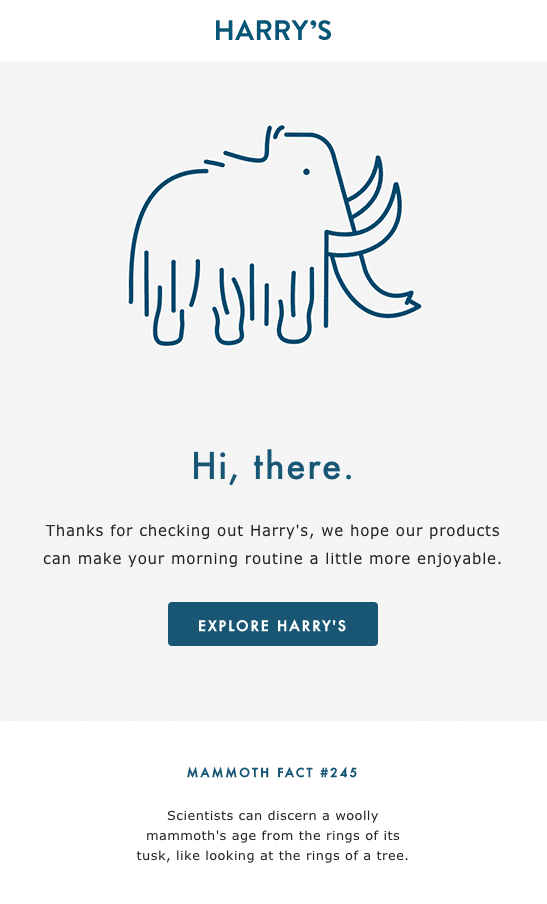 It's direct, it speaks to the customer on a more personal level, and gives them a chance to learn more about the brand.
Create loyalty programs
A popular way to have customers returning to your offer is to implement loyalty programs.
Give your users incentives to buy products by creating a point-based award system. More purchases = more points, and points = rewards. These rewards can be anything from discounts and coupons to free products.
Just make sure your program is transparent and clear. Here's how some famous brands did it: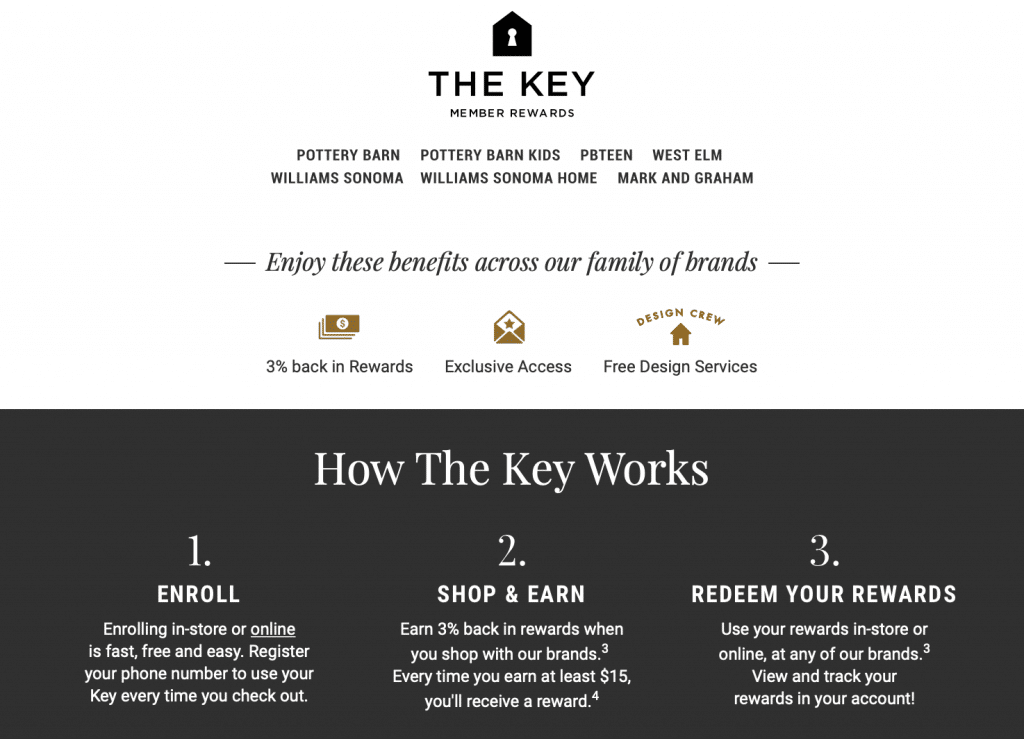 Conclusion: building an effective eCommerce sales funnel
As you can see, good sales funnels are all about personalization – each user needs to be targeted with a message that perfectly suits their place in the customer journey.
Follow these tips to build a sales pipeline that makes it easier for you to track and improve your conversion rates.
And, if you want to add an extra layer of personalization to your messages, check out Hyperise. It will allow you to hyper-personalize your website, emails, outreach messages, and a number of other important touchpoints!
Register for a free trial – it's quick and easy.