In sales, it's easy to get stuck in a rut of pitching your product or service over and over again. And even though cold calls and emails could have worked just a few years ago, today sales are more complex than ever. Nowadays, 74 % of customers do their own research before making a purchase. Your ideal customer base prefers looking for products online rather than talking to a sales representative.
With this rising number of buyers who want quick and easy solutions, it's becoming even more important to convert and close deals fast. As a small business owner, if you're wondering how to increase sales without bombarding your prospects with sales messages, look no further. With these ten tips, you'll be a step closer to upping your sales figures. And, as an added bonus, we've also included the tools that can make the journey easier.
1. Put sales and marketing in touch
Marketing and sales departments have one crucial thing in common: they both track KPIs. So, if you aren't using that in your favor already, now's the time to start. To do this effectively, consider comparing traffic to conversions so you can cross-reference them with deal-related information. That way, you'll be able to see where both departments need to increase their activity and do some optimization.
In addition to creating more sales opportunities, marketing is crucial for bringing in new leads and improving the customer experience. And who's responsible for qualifying and nurturing those leads? You've guessed it – it's sales. As you can see, both departments are collaborating on the same front from different angles. That's why it makes sense to exchange information between them. At the end of the day, marketing needs input from sales in order to ensure the right leads make their way into the sales funnel.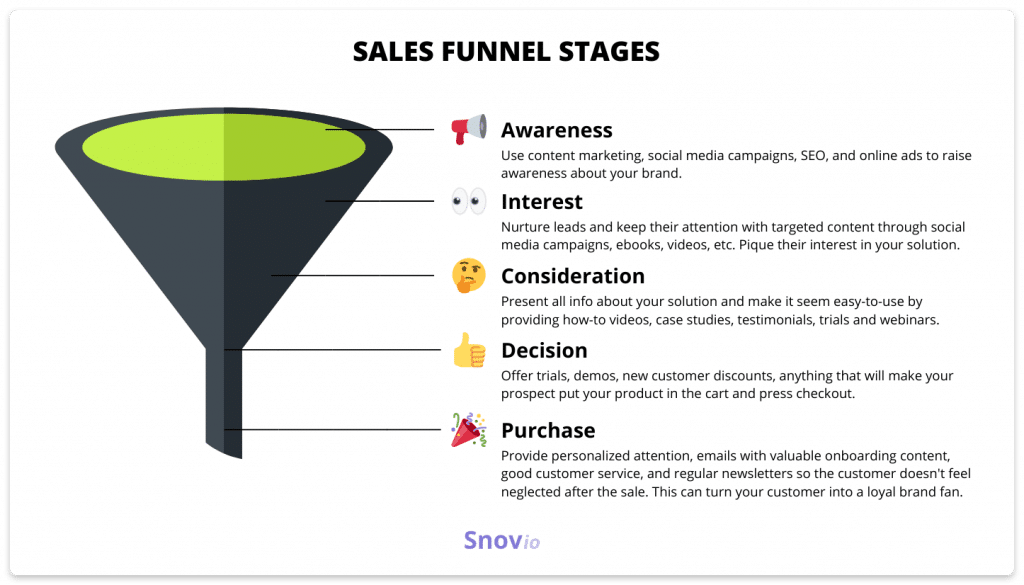 So, if you want to increase the number of closed deals, the first step is to let your marketing team know what products you want to focus on selling to your potential customers. That way, they will be able to create high-quality content that supports your sales goals.
2. Emphasize value
The best way to sell something isn't focusing on the features – it's emphasizing the benefits it brings to your prospects. Now, this doesn't necessarily mean discounts and promotions. Keep in mind that, at the end of the day, the customer wants your new product because it solves a problem. So, to be able to highlight the right benefits for your prospects, put yourself in their shoes.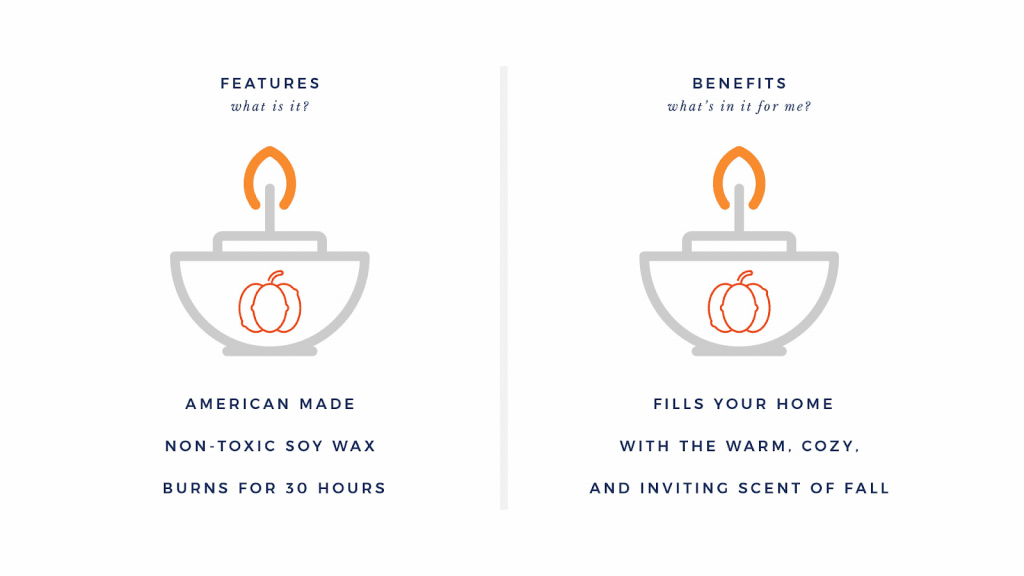 It's as easy as answering the following questions:
How do customers benefit from your product or service?
How long does it take to see the results?
What are the specific pain points your prospect is facing and how can your product help?
Once you have the answers to those questions, you're one step closer to closing the sale. Ultimately, all customers care about one thing only: what's in it for them – your value proposition. So, the next time you're pitching your product, consider focusing on how it will improve your prospects' quality of life. Once you learn how to present what you're selling from this perspective, your prospects will be more likely to buy it. This is a sales strategy that works regardless of what you sell and whom you sell it to. At the end of the day, if you're struggling with answers to these questions, it's a good idea to ask your existing customers.
3. Take another look at your calls to action
The best call to action is the one that the user can see without having to scroll down. So, if your CTA is stuck somewhere in the middle of your landing page, simply move it up. And since we're already on the topic of improving CTAs, another important thing to keep in mind is clarity.
For example, if you're offering your users to sign up for your newsletter, make sure your CTA says so. Otherwise, you risk visitors feeling like they've been misled, and that isn't really how you want to stand out, right? Finally, keep in mind that a picture is worth a thousand words. So, consider creating CTA banners that will help your offer stand out.

This can be very useful if you can't convey what you're offering in words alone. And if you're not sure how to even begin revamping your CTAs, consider using one of the tools below.
ButtonOptimizer helps you design your CTA buttons – for free. Once you're happy with what they look like, you can download them as PNG files or CSS codes. The only thing left to do then is insert them on your website.
 

With Sniply, you can shorten any URL with the added bonus of overlaying your own content on any destination site. That way, you stay in control even if you're sending your prospects to third-party content. And to help you understand how your audience interacts with your CTAs, you can also track their engagement from within Sniply.
 

Calls-to-action by Hubspot is a tool that goes beyond the design of your CTAs. In addition to being able to customize everything, the builder also allows you to test, track, and optimize your calls to action. What's more, the tool will also give you insight into the individuals in your database so you can tailor your message more easily.
 

4. Revamp your landing pages
Needless to say, you should keep your messaging consistent across the board. That's why you need to make sure your headlines match your CTAs. For example, if you sell different kinds of software and your customer clicks on a link for a free trial, make sure it's connected to the right page. Otherwise, you might confuse your prospects or, even worse, lose their trust.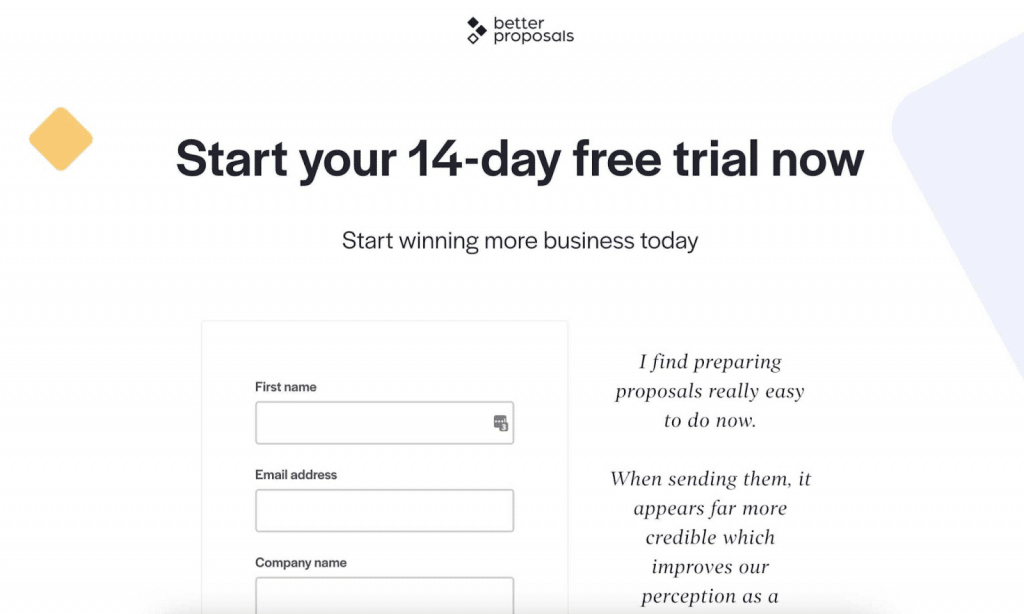 The signup page at our website, just one click away from the home page
Another important element of your landing page is your contact form. Similar to your CTAs, your forms should also be clear and simple. In other words, you need to make sure that the questions on the form correspond to what your sales team needs to close the deal. Whether that's only the prospect's email address or their phone number and job title as well, don't overdo it. Make sure you only ask for the information that's necessary. And to help you on your way towards a more successful landing page or six, here are some of our favorite tools:
Unbounce, as the name says, helps you create landing pages that keep visitors engaged. With their Smart Builder, Copy, and Traffic features, you can create campaigns and improve your results faster than ever.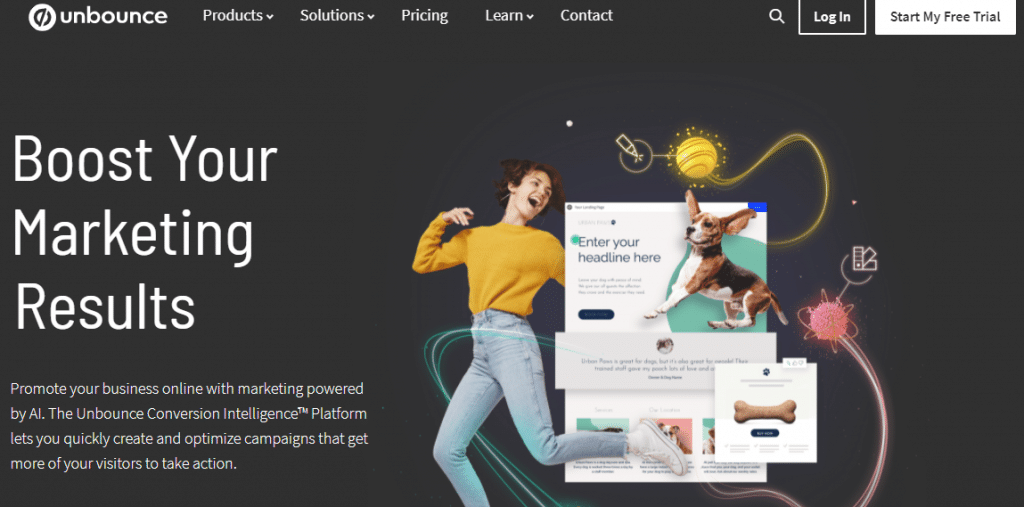 Hyperise is here to help you personalize every aspect of your website – no coding required. Simply create segments based on business category, job title or revenue, and Hyperise will match the right content to the right people.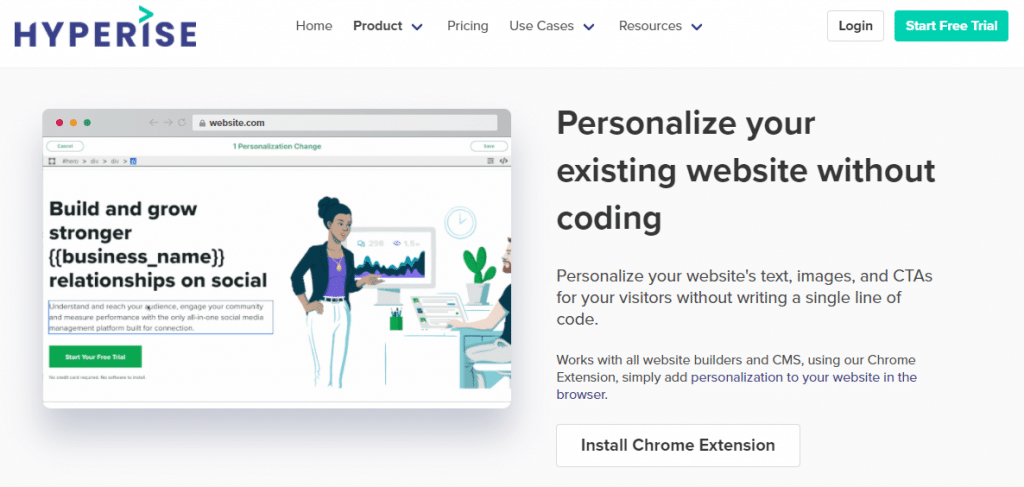 Instapage is another popular landing page creator and it's a good option if you're working on a limited budget. While its free version is limited, it offers almost all of the content building options as Unbounce.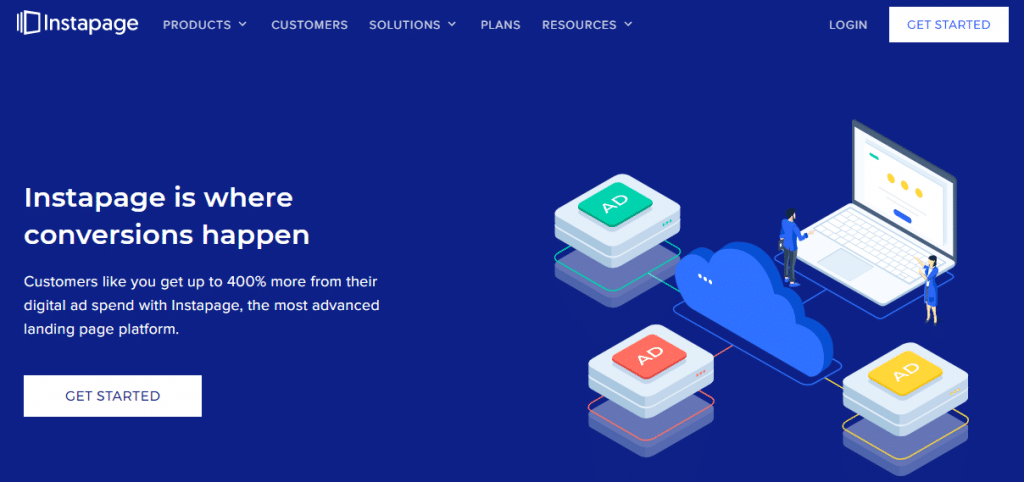 While Five second tests aren't meant for landing page building, they are useful when it comes to feedback. For example, if you aren't really sure your landing page is clear, simply make it into a test. Then, users will get five seconds to look at it and answer some simple questions. That way, you'll know whether your page is clear from the get-go or if it needs improvement.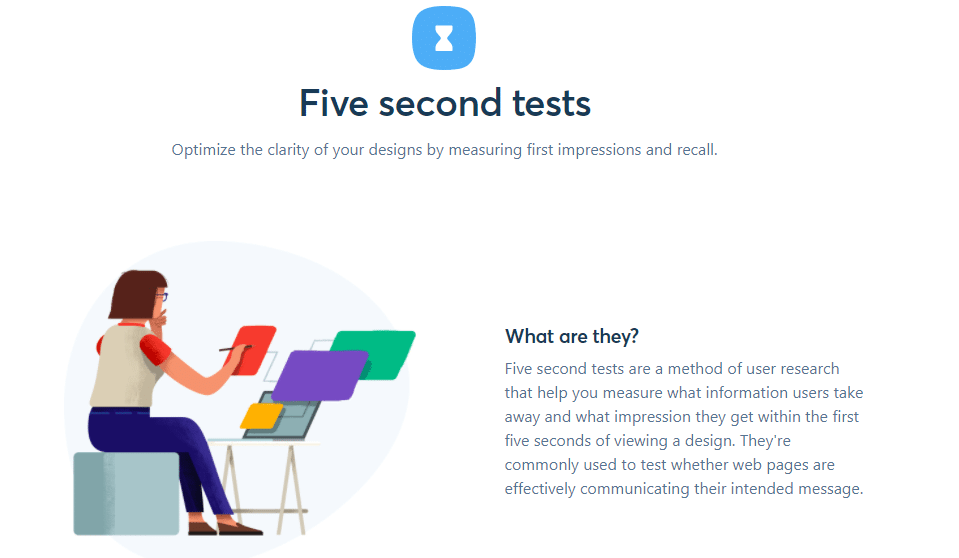 5. Make your offers compelling
Simply put, if the offer doesn't match the customer's needs, the offer is not compelling. That's why it should suit the stage your lead is in. If it doesn't, it's more likely to fall flat. So, in order to make sure you're offering what matters to the right people, the key is not offering the same thing to everyone.
​​

One and the same product offered in different tiers to different audiences
For example, a lead that has just discovered your product might be interested in an ebook. A lead that's closer to the bottom of the funnel, however, will have more use for a free trial. So, instead of giving your leads something they aren't interested in, adjust your offer according to the stages they're in. That way, you'll cut down the time it takes for them to reach your salespeople.
6. Nurture your leads the right way
Let's be honest – nobody likes to be faced with a wall of text unless it's something that's useful for them. Keep that in mind next time you draft a newsletter. The thing about lead nurturing emails is that they need to be beneficial, whether it's tips, new offers, or anecdotes from the office. What you don't want leads to unsubscribing or sending you right into spam. To avoid that, simply keep your emails concise and interesting. It's one of the basics of email marketing that stays relevant no matter the changes in the platform or industry.
Another important thing to note here is that the unsubscribe rate isn't a good indicator for measuring the success of your lead nurturing campaigns. And if you're wondering why, the reason is simple: a lot of people just can't be bothered to unsubscribe, even if they never open your emails. So, to get a clearer picture of how well you're nurturing your leads, include links to your website in your newsletter. Besides landing pages, you can link to your blog or your social media pages.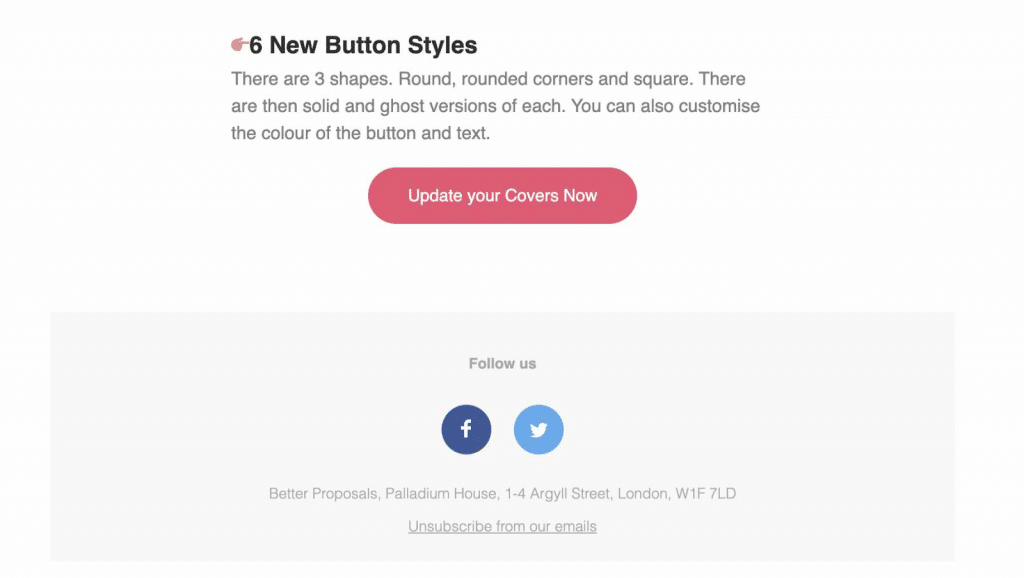 That way, you can test what works and what doesn't, ultimately getting a clearer picture of your lead engagement. Digital marketing is one of the most effective tools for businesses to use. It can help you reach new customers, generate more leads and develop lasting relationships with your clients by updating them on all relevant information at once.
Last, but not least, the dreaded subject line. Everyone who's ever had to come up with one knows that it isn't as simple as it looks. The truth is, your subject line will either make the leads open the email or scroll past it. And if the email stays unopened, it doesn't matter how much effort you put into crafting the content inside. Luckily, there are online tools that can help you boost your open rate:
ActiveCampaign's Email Subject Line Generator works on a keyword category principle. First, you choose between Benefit, Topic, and Pain-Point and add a keyword. Once you click the button, the tool generates your subject lines.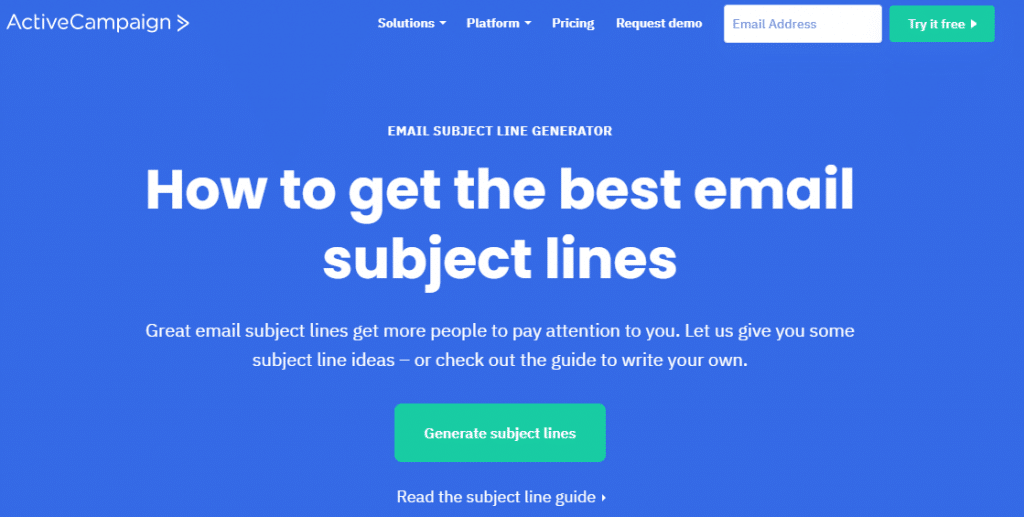 While not meant for subject lines, HubSpot's Blog Ideas Generator can also be a good source of inspiration. All you need to do is enter up to five nouns, click on a button, and wait for it to do all the work.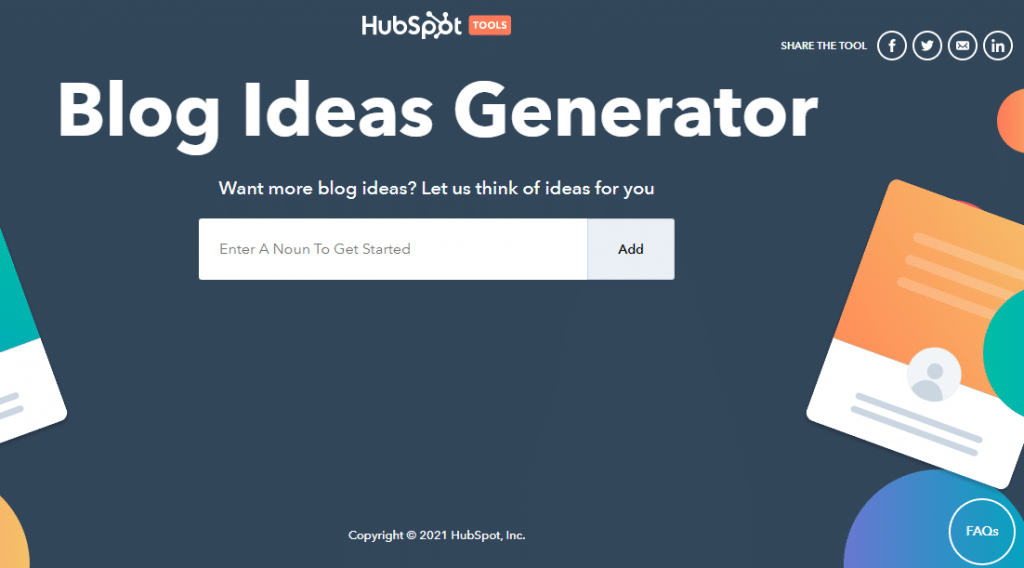 If you're more of an extension kind of person, there's Google's Headline and Subject Line Generator. Available in Chrome, it offers four categories: List, How To, Question, and General. Once you've chosen one, the only thing left to do is enter your keywords.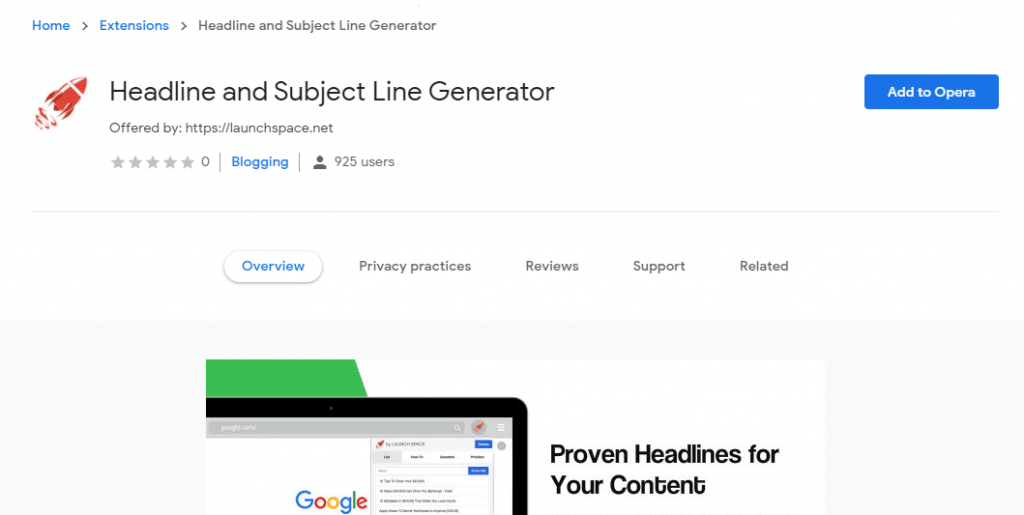 For those that need a bit more influence over what a tool generates, there's Sumo's Kickass Headline Generator. Unlike the other tools mentioned above, it offers you headline formulas based on set conditions. First, you choose from a list of categories, and then set conditions, such as topic, desired outcome, audience, etc.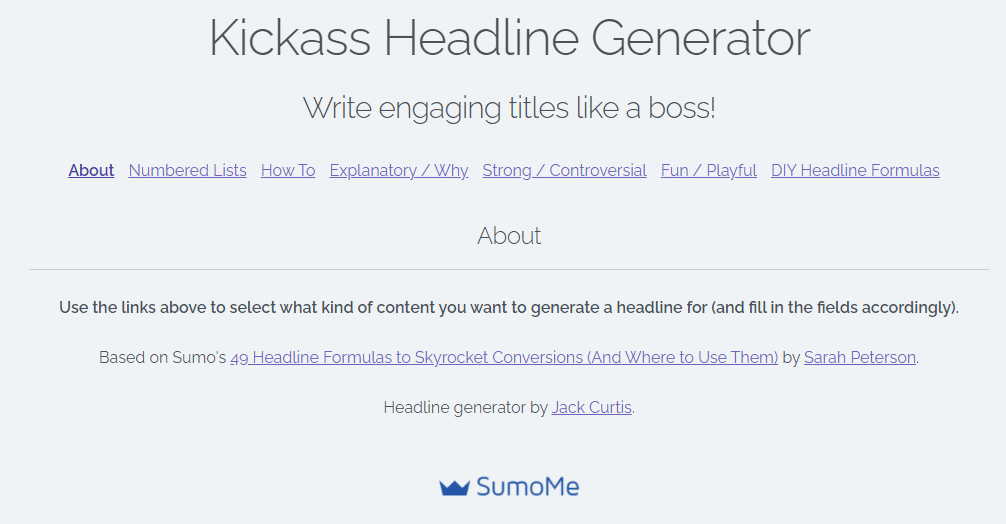 Finally, if you want a catchy (and sometimes sassy) subject line, Portent's Content Idea Generator has got your back. Once you type in your topic, the tool will generate title ideas, complete with suggestions on how to make it even better.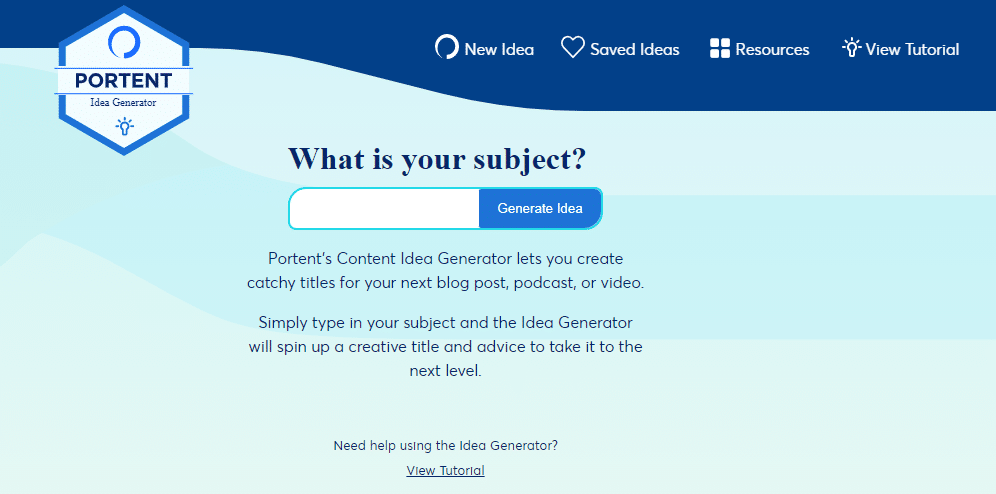 7. Know your worth
When you're thinking about how to increase sales, what you need to know is how your product is different from your competitors'. So, in order to use the right angle while marketing and selling your product, you need to know:
in what ways your product is better than those offered by the competitors
what your product has and the others don't
the main features that you would mention if you were describing the product to a friend
Keep in mind that the best way of beating the competition is knowing them. Without understanding the other options that are on the market, you risk not seeing the real value of your product. That's why you should do your research and find what makes you stand out from the crowd. Pay attention that in today's competitive market, many businesses are looking at the SEO landscape as a way to increase sales. The right keywords can make or break your ranking on search engines like Google and Bing so it is important that you invest time into researching what these terms actually mean before using them in any online marketing campaigns.
8. Keep it simple
Another thing to consider is how you describe your product to your prospects. For example, if you were talking to a friend, would you describe it as a "presentation of action on continuous film facilitation service"? Probably not. Instead, you'd say it's a "movie streaming service", and that's how you should describe it to your prospects as well. At the end of the day, nobody will want to buy a product they don't understand.
9. Personalize everything
While personalization does take more time than sticking to a one-size-fits-all template, it's worth it in the long run. And with all the automation options out there today, it's not even as hard as it seems. Besides website customization, with Hyperise, you can go as far as giving your prospects custom images and videos. All we need to make it happen is the data that's already in your CRM. Once we have that, we'll enrich it with firmographic data to enable adding dynamic layers to your videos and images. Once you're done, all you need to do is add them to your website and watch your conversion rates go up.
10. Make yourself available
Even if you have thousands of leads ready to convert, it won't do you any good if they can't reach sales. That's why you need to make sure your sales proposal always includes a link back to your website. Or, better yet, a phone number your prospects can reach you at. Since your sales representatives might be spread around the world, a conventional phone network might not be an option. Luckily, there is cloud-based software that can be a good alternative:
io is call center software that was designed for remote sales and support teams. What's more, it integrates with the most popular tools, making sure your team is always on the same page. And if you want to try it out before you buy, it also offers a 14-day free trial.


Freshdesk Contact Center is another solid option with more than 50000 users worldwide. It offers a 21-day free trial and integrates with the tools your team is already using.


Dialpad is a Capterra emerging favorite for 2021. It offers a 14-day free trial and its integrations span from CRM to legal software.


Final thoughts
Sales can be tricky, no matter the size of your business. So, if you're having trouble figuring out how to better your sales efforts, pay close attention to the marketing strategies above. When it comes to the sales process, there is always something that you can improve. With a bit of planning and smart business practices, you can identify the perfect prospects, nurture relationships effectively, and close deals faster than ever before.
Author bio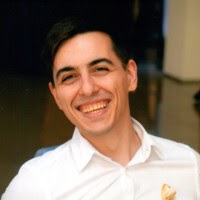 Mile Zivkovic is a senior copywriter at Better Proposals, a software company that automates the way you create, manage and send business proposals. He enjoys writing on topics such as SaaS, marketing, freelancing and entrepreneurship.