There's one thing that keeps sales and marketing teams up at night — lead generation.
Knowing the inbound lead generation strategies that work for your business is crucial. And with that, lead nurturing that will eventually turn them into customers.
What is inbound lead generation?
Inbound lead generation is a marketing strategy that involves attracting leads to your brand. Unlike outbound lead generation that involves you reaching out to customers, inbound lead generation is permissive. That means your prospects initiate the conversation and permit you to send them marketing material.
For your inbound lead generation to work, you need to create a valuable offer (lead magnet) your ideal customer can't resist. They'll then trade you their contact details for your lead magnet by filling in an opt-in form or calling you. And this is the part most marketers struggle with.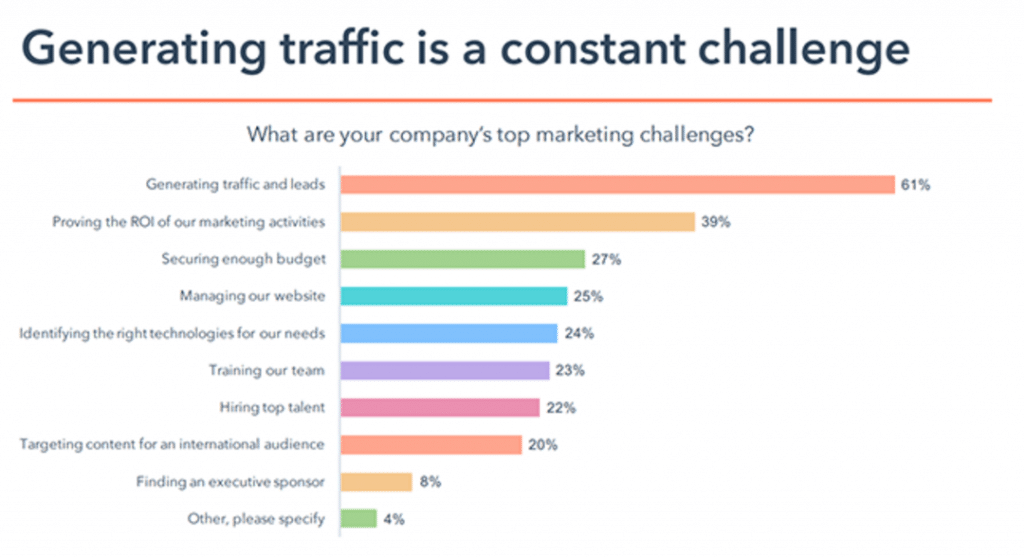 What is an inbound lead?
Inbound leads refer to people who find your marketing assets, interact with them, and submit their contact details. A few actions that turn a visitor into an inbound lead include:
Downloading a resource (eBook, guide, white paper, e.t.c.).
Calling your sales team after reading a piece of content.
Requesting a product demo or free trial after watching a webinar.
Filling in a survey.
Any lead that comes into your pipeline voluntarily is an inbound lead. However, not all inbound leads are the same. Here are the two most important ones you need moving through your sales funnel:
Marketing qualified leads (MQL)
An MQL is a lead who has shown interest in what you have to offer. This interest is displayed by engaging with any of your marketing assets. These are people who are curious about the solution you offer but are not yet ready to commit.
Sales qualified leads (SQL)
SQLs are leads that have passed the curiosity, or MQL, stage and are ready to be sold to. Your sales reps can initiate a sales conversation with SQLs and have a very high chance of converting them into customers.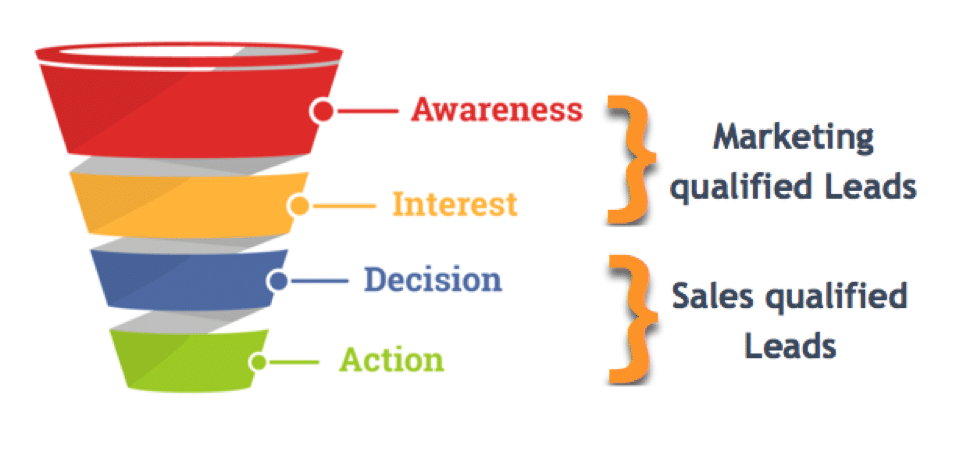 Inbound vs. outbound leads
Is there a difference between inbound leads and outbound leads?
The primary difference between inbound leads and outbound leads is that the latter are generated from outbound marketing tactics (like cold calling and emailing) while the former are driven by inbound marketing.
Which is better?
They're both good types of leads, and you'd do well as a marketer to use both inbound and outbound lead generation to grow your business.
What is a lead generation strategy?
To generate quality leads, you need to design an effective lead generation strategy. This is a plan of the steps you'll take to create a lead generation campaign that produces results. A few factors to consider as you design your lead generation strategy include:
Customer behavior.
Your business goals.
Your buyer's journey.
Marketing channels you'll use.
Lead generation tactics that work for your competitors.
With that being said, let's briefly dive into some of the lead generation strategies that work.
Inbound lead generation that works in 2022
Ready to fill your pipeline with quality leads?
Here are the top seven lead generation tactics you can leverage:
1. Website personalization
Your website is an integral part of your inbound lead generation engine. Because of that, you need to optimize it to improve your conversion rates. One of the best ways to do this is to personalize your website.
Website personalization is the practice of providing personalized experiences to everyone who visits your website. While this may sound like magic, all you need to pull it off is a personalization platform like Hyperise. With Hyperise, you can personalize your website's text, images, CTAs, and much more — all without having to write a single line of code. These tailored experiences are an excellent way of grabbing attention and building trust with your leads.
Bouqs, an Ecommerce flower company, performs extremely well in terms of personalization. Their website is set up to capture customers searching for hyper specific keywords like "flowers for sale" upon which they land on a highly converting and personalized page."
2. Create great content and distribute it effectively
Content marketing is vital to generating leads. And a blog gives you the perfect platform to create valuable content to attract customers, keep them engaged, and build trust. Blogging is also an excellent way of getting found as you can use search engine optimization (SEO) best practices to rise to the top of search engine results pages (SERPs). This is critical to your success as research shows that SEO is the top lead source for B2B brands.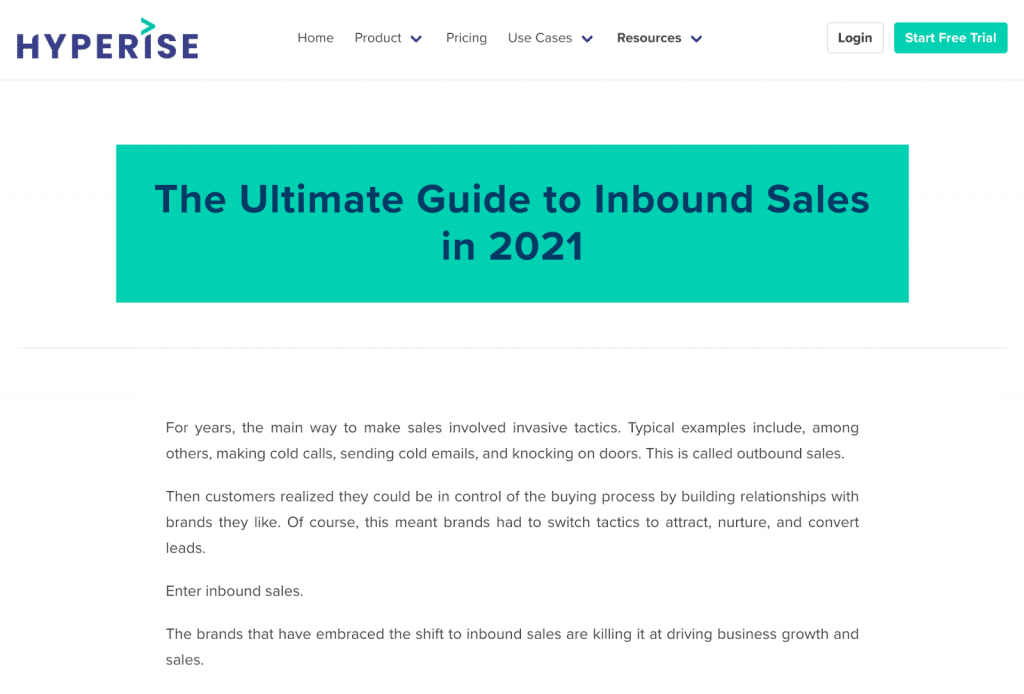 You can also consider creating other types of content to augment your blogging. Examples include:
Videos
Webinars
Podcasts
Infographics
However, publishing content isn't a guarantee that the right people will see it. You'll also have to ensure you promote and distribute your content effectively.
3. Leverage social media platforms
With close to 5 billion monthly active users, social media is an excellent place to get leads. That's why you should design a social media marketing campaign aimed at bringing in new leads.
Again, to generate leads on social media, you need to focus on providing value to your audience. You'll also have to know the platforms your target audience hangs out on so you target them there. For example, LinkedIn, Facebook, and Twitter are excellent for B2B marketing and lead generation.
4. Harness the power of interactive content
Another inbound lead generation strategy you should consider is the use of interactive content. Examples include:
Polls
Surveys
Videos
Interactive infographics
With 81% of marketers saying interactive content has proven to be more effective at grabbing attention, you can't ignore interactive content.
See here an example of an interactive infographic:
5. Advertising — Use paid ads and retargeting ads
Inbound marketing can be quite slow. To speed things up, you can use paid ads to put your brand and content in front of the right audience. Paid ads can help you promote your best content or your lead magnet to a highly targeted audience.
6. Offer product demos
Nothing builds trust more than trying out a product. That's why offering product demos is a great way to drive leads down your funnel. To try out your product, potential customers can sign up to join your email list.
Want to try the product demo of hyperise? Enter your email on our homepage, click "Personalization Demo" and see personalization in full effect.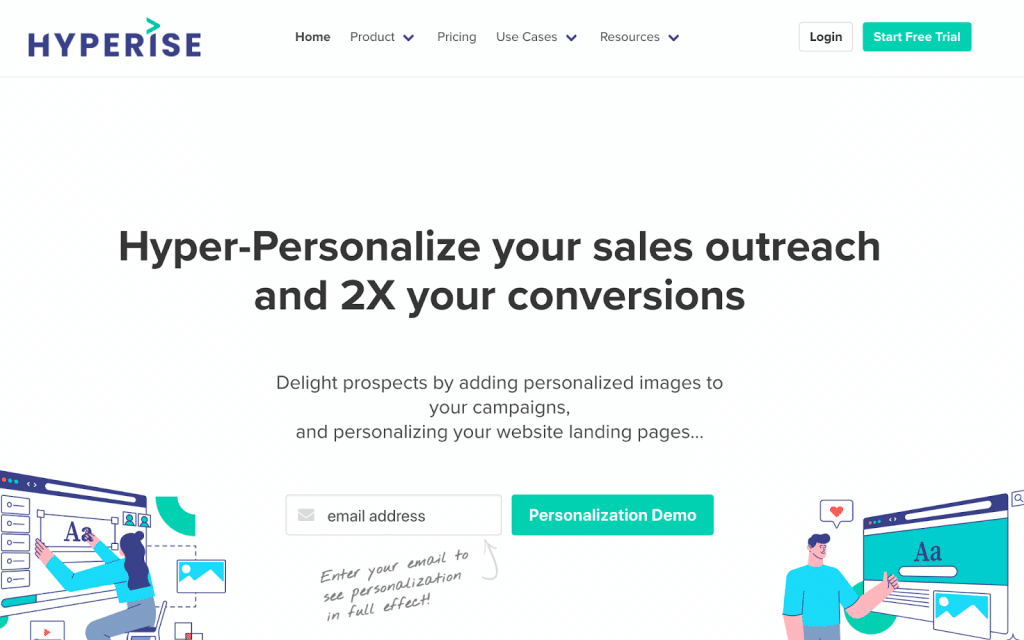 7. Host value-packed webinars
Particularly in B2B markets, educating your customers is essential for building a relationship with them. Webinars play a huge role in this as they're both educational and interactive. The key here is to be strategic about the topics you present on. Make sure they're topics your target audience is passionate about and is willing to sign up for.
5 inbound lead generation tools you should know
Now that you've seen the top inbound lead generation techniques you can use to grow your business let's look at some lead generation tools that can help you pull it off.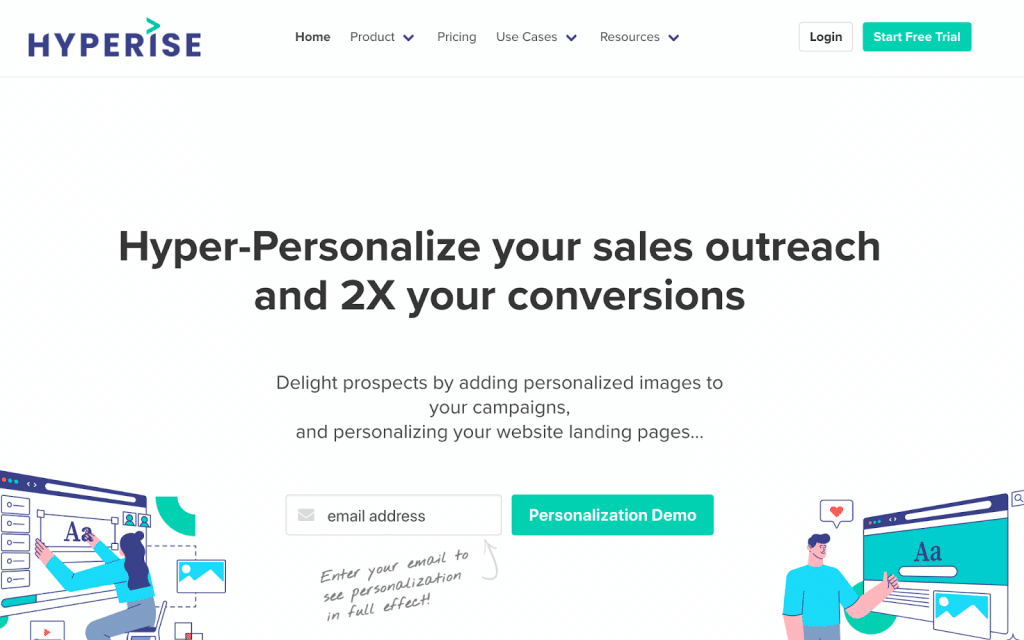 Personalized images are an excellent way of grabbing attention and boosting conversions. Image personalization tools can help you create tailored experiences for each lead at every stage of your lead generation funnel. With hyper-personalization being a powerful ingredient for conversions, you can't leave Hyperise out of your toolbox.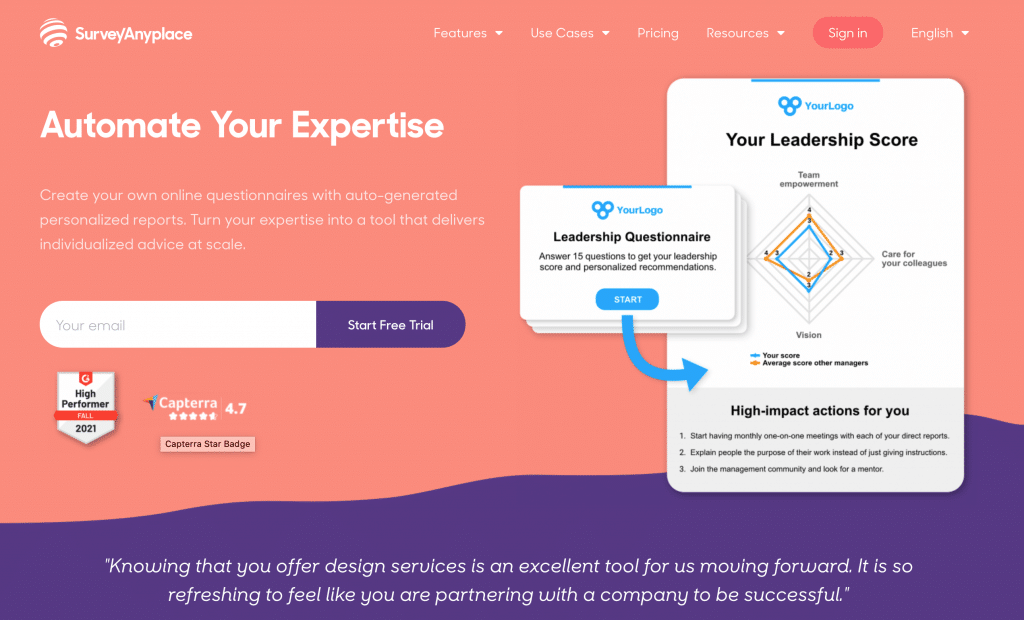 Creating interactive content like quizzes, polls, and surveys is super easy with a tool like Survey Anyplace. You can also use Survey Anyplace as a data collection tool to help you analyze your target audience and build data-driven campaigns.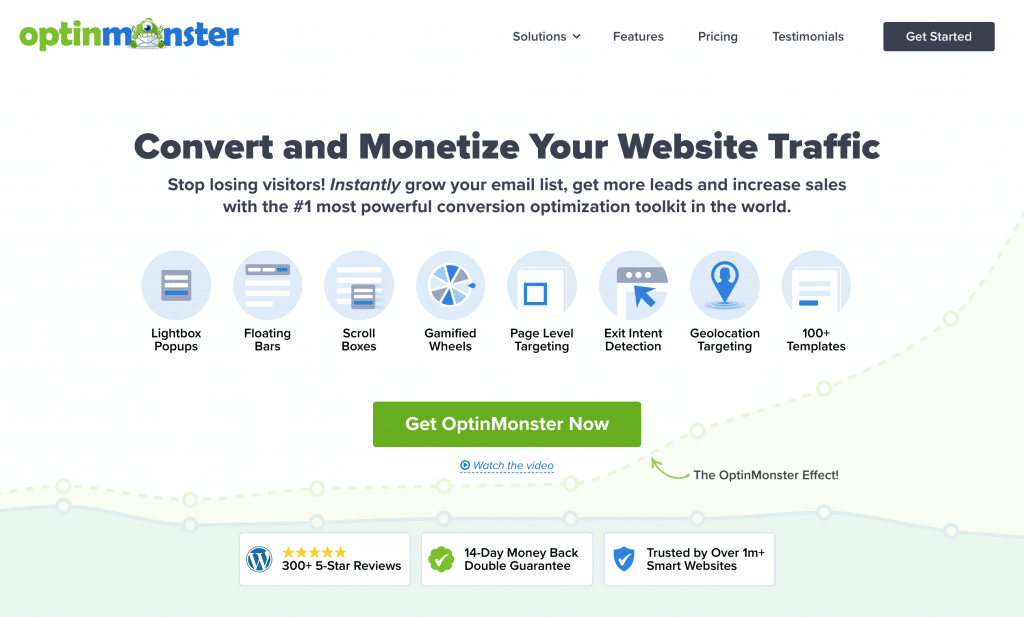 Optinmonster is a powerful lead generation tool that offers many handy contact information collection features. Examples include pop-ups, lightboxes, lead capture forms, campaign builders, an analytics dashboard, and so much more.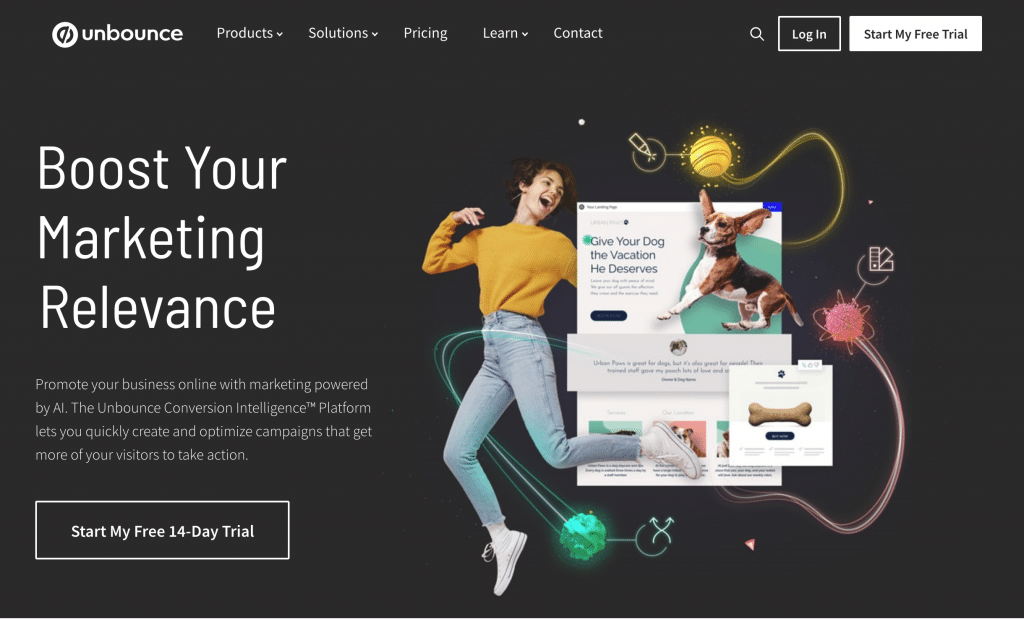 An inbound lead generation is incomplete without a landing page. Unbounce is one of the best landing page builders you can use when generating leads for your business.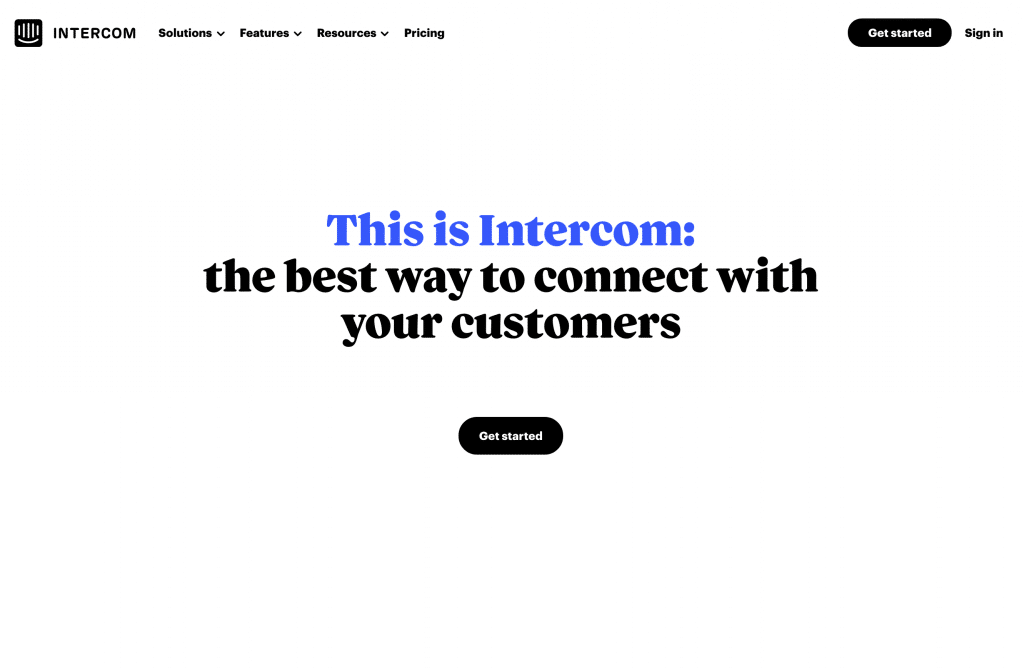 When your website visitors want to initiate a conversation with you, there's no easier way than doing so through live chat. Intercom provides some of the best chat features you'll need to interact with your website visitors and convert them into leads.
Inbound lead generation — The key to business growth
Inbound lead generation is an excellent way of driving leads to your business. It's critical to efficient business growth. That's why you need to invest time, effort, and resources into designing a strategy that works. Using the tips and automation tools mentioned above, you can.