First off, this is not a page that's going to flame Lemlist, we think they're a great company, with a great team behind them.
However in this nascent hyper personalisation market place, there are few choices, so it's inevitable that we're going to be compared.
When we started the journey from MVP to Beta release, the question started to come up more regularly. It's a great question…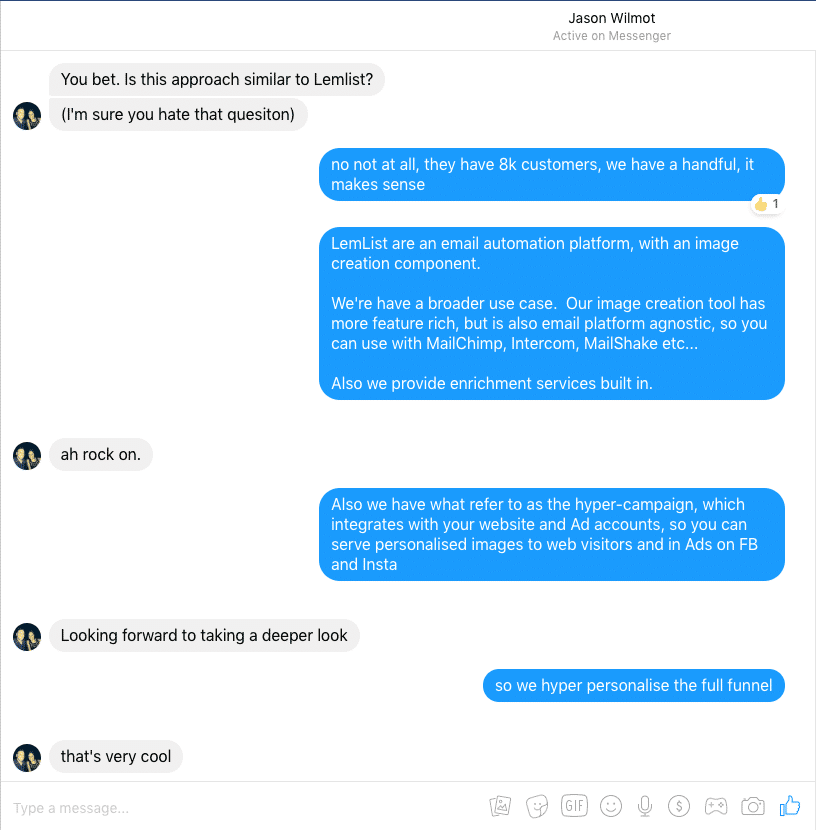 Lemlist they are an email automation platform, they have a personalised image creation component, that is baked into there email solution.
Hyperise have a broader Hyper Personalisation use-case. Our image creation tool is more feature rich, but is also email platform agnostic, so you can use with MailChimp, Intercom, MailShake etc…
Also we provide enrichment services built in.
Also we have what refer to as the "hyper-campaign", which integrates with your website and Ad accounts, so you can serve personalised images to web visitors and in Ads on FB and Instagram.
Still not sure of the difference, please take a trial, and we'll be happy to give you a full demo…
Read the full Personalized Images Software Comparison: Hyperise vs. NiftyImages vs. Lemlist vs. PicSnippets