The world of B2B outreach is vast, competitive, and can kill your day, but the good news is you don't have to be a part of it.
LinkedIn outreach automation can save you hours of time, money, and headaches. If you are not already doing it, you should start. It will give you insights and perspectives on what exactly to do.
A proper LinkedIn outreach strategy is a vital part of successful link building. Sales professionals love LinkedIn for its networking capabilities, and many ignore the potential to build links with this social network.
In this guide, we'll explain how to automate outreach with your LinkedIn connections, provide benchmarks, and show you how to create an effective strategy.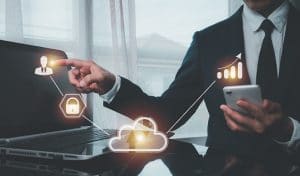 What is Outreach Automation?
In short, outreach automation is when software handles the repetitive tasks you do regularly, like sending mail, connection request, and message to your target client.
What is LinkedIn Outreach?
LinkedIn outreach is a process of sending a message, connection request, and mail to your target client who is not connected with you before. People use LinkedIn tools to send personalized emails with images and messages on LinkedIn. You too can insert customized images from Hyperise editor in your outreach emails and send them to the prospects with marketing tools.
LinkedIn Automation: Is it Safe?
Nowadays, people use LinkedIn accounts for their professional purposes. Most of them like to use the LinkedIn automation tool to increase their outreach. But LinkedIn strongly monitors automation.
If you don't use your LinkedIn automation tool correctly,  LinkedIn your account gets removed. For example, if your automation tool sends too many LinkedIn connection requests and automated messages on LinkedIn far away from the usage limit, your account gets banned or permanently removed.
But it doesn't mean all automation tools are unsafe. It would be best if you were careful before selecting automation tools for LinkedIn campaigns. You have to select the best LinkedIn automation tool that can copy human behavior, limit the set goal, and provide excellent customization.
How to Use LinkedIn Automation Safely for Outreach?
Select a good quality and safest LinkedIn automation tool if you want to start your outreach campaign. There are some popular LinkedIn automation tools which already satisfied their consumers.
In your outreach campaigns, it's impossible to send 100 messages per day. But with the help of an automation tool, it's possible. Your LinkedIn account can be banned if your automation tool can change the LinkedIn interface.
Monitoring your daily activities on LinkedIn, personalizing your message, and limiting your connection invites will help you to save your account. To make any personalized emails, messages or images, use Hyperise editor to save your time.
How can Also LinkedIn Outreach Automation Help You Get Ahead of Your Competitors?
LinkedIn is one of the best B2B Platforms for outreach campaigns, which has more than 600 million members. It is a place that helps you to generate leads, provide valuable information, increase your market share, provide business recommendations, etc.
Maybe you're new to this platform, but your opponents are not new. To generate a lead per day, you have to send more than 100 in mail messages, connection invites, and follow-up messages to your target LinkedIn users.
It's not possible to send those bulk messages manually. On the other hand, you will fall behind your competitors if you don't monitor your target client regularly in LinkedIn marketing. The one and the only solution is using an automation tool. Also, personalized images from Hyperise editor to make your outreach emails professional.
How to Make the Most Out of LinkedIn Automation
Now you have a clear idea about linked automation. Let's check how it helps you change your business & sales game.
By Making Customized Connections
LinkedIn automation tools help you send personalized connections. Using Linkedin automation tools, you can now personalize the message connection requests to your first-degree connection. To limit your personalized messages, use the search and cleaning option.
By Viewing and Tagging Potential Leads
Viewing and tagging increase curiosity about potential leads. LinkedIn automation tools target the notification that helps you get back many potential leads.
By Using the Existing Contacts
Don't forget your existing LinkedIn contacts. Studies show that Linkedin mail messages have a higher open rate than cold emails.
So when you use LinkedIn automation tools first update the information of your existing contacts.
By Using LinkedIn Database over Further Channels
Don't bind yourself to only one channel. After making your selected possible LinkedIn prospects, send them a connection message. After that, download all the information about your potential client and use this database in other channels.
How to Build the Right Audience on LinkedIn by Automating Your Outreach?
LinkedIn helps you to generate leads. It seems simple but generating a lead is a very difficult task. But now, with the help of LinkedIn automation tools, you can generate your potential leads.
Get the Right Lead Generation Tool
Automation increases the process of generating the lead. There are so many automation tools available in the market.
Every tool claims that they provide the best service. To enhance the lead generation process, you must invest in the best LinkedIn automation tools.
Invest in an Auto-Connect Tool
It's very difficult when trying to connect with the right lead manually. Now you can easily find and connect with your target lead using Linkedin auto connect tools.
These auto-connect tools send connection requests along with a personalized message request.
It will help to increase engagement with your target audience. LinkedIn has some limitations, and you can't send 250 connection requests per day.
Create a Balance between Automation and Human Input
LinkedIn always monitors automation. They are aware of their group member. However, automation helps to increase LinkedIn lead generation.
But for some aspects, it needs a human touch. Your deal becomes more secure if you or your sales team make a personal interaction with your client.
To build a personal relationship, send a message manually, ask to arrange a meeting physically, and build a relationship with your client.
How to Automate Your LinkedIn Outreach?
You can generate your lead and increase your sales by following this three-way. They are:
Use Automation to Develop Your Network

There are so many paid subscriptions on LinkedIn. Linkedin premium or Sales Navigator is one of them. You can improve your target quality with the use of Sales Navigator.
Target Research for Prospects
There's a filter named to find a prospect in the Sales Navigator account. Include industry name, geography, and job title in the find prospect filter to target the best lead.
Access to 3rd Degree Connection requests
You can send 20 paid inmail using sales Navigator when you can't reach your target. Per month you can send 20 paid by the mail.
Best LinkedIn Outreach Automation Tools (2022)
LinkedIn automation software helps to increase leads without spending too much time and marketing efforts. Sending connection requests inmail message request is a time-consuming process.
If you try to do this manually, it's quite impossible to reach many people in LinkedIn drip campaigns. LinkedIn Automation Tools make it easy. Here is a list of some safest LinkedIn automation tools:
LinkedIn Sales Navigator protects your account from being banned. It has an advanced searching system to find new leads. It also provides free email CRM integration.
With the help of this advanced tool, you can easily automate your lead generation. You can set it within two minutes. With the help of this LinkedIn lead generation tool, you find new customers outside of your industry.
Expandi is one of the safest automation tools. It's easy to use and provides advanced features. It has smart limits, which means you can send 100 connection requests per day.
It provides a dedicated IP address. Dynamic personalization means you can personalize an image. But it's a little bit costly.
We connect a safe, cloud-based tool that provides dedicated IP addresses. With the help of this tool, you can analyze your data very easily.
You can easily set up and run single and multi-spet campaigns. For multiple outreach campaigns, it has a powerful dashboard.
Conclusion
Now we can say that LinkedIn outreach automation proves to be very helpful in saving time. It also helps you access businesses that are out of reach for you.
But that's not all, and it utilizes a new lead scoring algorithm to help you target prospects that are right for you.
It means that now you can easily connect with your prospects without wasting any of your precious time and energy. Also, use customized images for emails from Hyperise to make your outreach campaigns more successful.