Email is one of the most popular communication channels on the planet. With more than 4.1 billion email users in the world. That's why many marketers use email to achieve their goals, one of which is reaching out to prospects.
What is outreach email marketing?
Email outreach is the practice of sending emails to people you don't have a relationship with. The purpose of email outreach is to get your recipients to take a positive action that will help you achieve a business goal.
Examples of the goals you can achieve with email outreach include:
Link building
Securing opportunities to guest post
Promoting a piece of content
Reaching out to influencers and investors
Pitching partners to collaborate with on campaigns
Because email outreach plays a huge role in the success of your business endeavors, it's essential that you get it right.
How to write an outreach email in 5 steps
People view cold emails as spam because they don't know the sender. To ensure your email is not ignored or flagged as spam, you must know how to write an outreach email that:
Grabs attention
Elicit an open
Converts
That's exactly what we'll be looking at in this post — tips and strategies to help you craft an outreach email your recipients will love. We'll also look at a few email templates you can steal.
1. Understand your prospects
The key to crafting the perfect outreach is to understand your prospects. Understanding your prospects will help you tailor the perfect messaging. It can also help you craft a compelling pitch.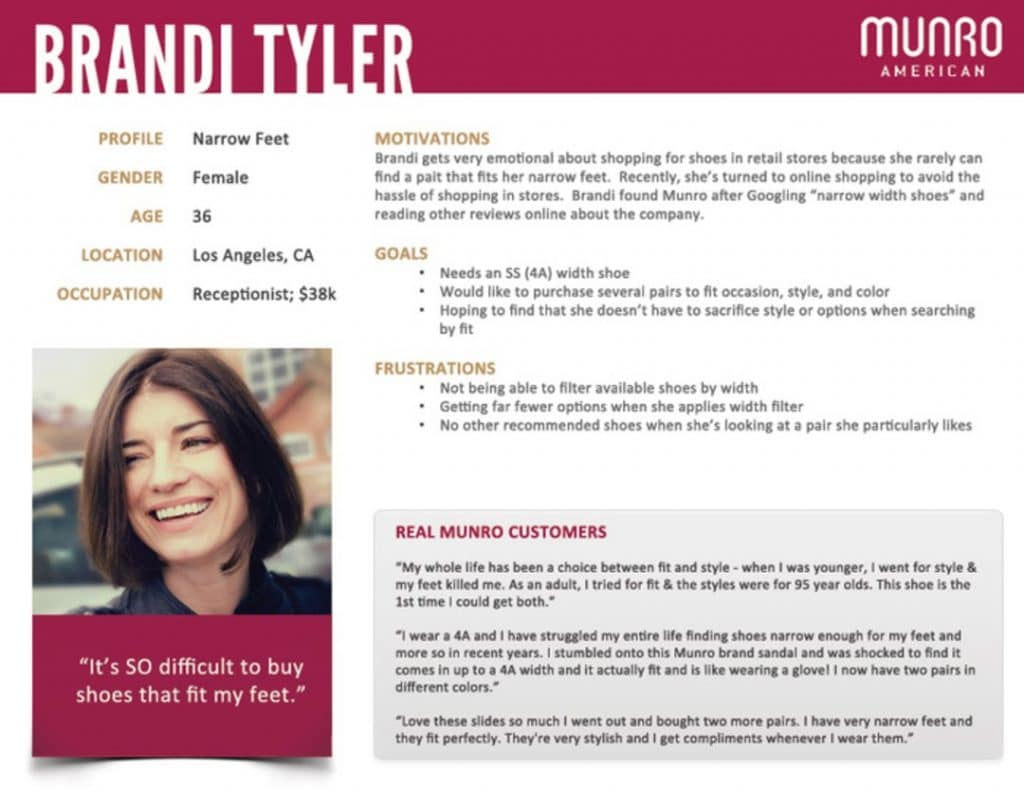 To better understand your prospects, you must dig into their:
Demographic data. This is data on the physical attributes of your target audience. Examples include geographical location, occupation, marital status, gender, e.t.c.
Psychographic data. Psychographics refers to the psychological attributes that influence people's decisions. Examples include values, interests, activities, opinions, e.t.c.
By carefully studying, you'll be in a better position to create outreach campaigns that resonate with your audience.
2. Write a catchy and personalized subject line
The first thing your recipients will see when your email lands in their inbox is the subject line. It's the one element that will get them to open your email since they don't know you.
That's why you must invest time in creating a subject line that elicits clicks.
Here are a few tips on crafting outreach email subject lines that can increase your open rate:
Get personal
One of the best ways to double your response rate for a cold email outreach campaign is to use personalized email subject lines. The reason these work so well is that they make your recipient view you as a connection and not a stranger. This strategy works so well studies show that personalizing an email subject line boosts open rates by a massive 26%. A few ways you can add personalization to your subject line include:
How do you personalize a subject line when you have no relationship with the recipient?
Name drop. Name dropping is a powerful personalization technique as it boosts your credibility. Use it if you have a mutual connection.


Use your prospect's first name. This is email personalization 101. Using a prospect's first name makes them feel you know them. It also makes them feel valued.


Mention a pain point or goa Studying your prospects is a great way of getting the information you can use to personalize your subject lines. One such is a major pain point your prospect has or a goal they want to achieve.
Arouse your recipients' curiosity
Human beings are curious creatures. If you can touch on the right "curiosity nerve" in your subject lines, your open rates will soar. A few pointers on how you can leverage curiosity to create irresistible subject lines include:
Use curiosity power words. Curiosity power words are words that elicit curiosity. These work wonders in getting your outreach emails opened as they evoke feelings of intrigue and play on our desire for knowledge. Examples of curiosity power words include words like "secret", "elusive", and "little-known", among others.


Create a knowledge gap. This refers to the gap between what your recipient knows and what they want to know. Creating this gap in your subject line arouses curiosity as your recipient will be itching to know the missing piece of information.


Ask questions. Like a knowledge gap, questions leave people hanging — something all of us don't want. Because they'll be itching to know the answer, they'll click into your email.
Because the subject line is a critical part of your email, especially in the case of outreach emails, it's essential that you put all your effort into getting it right.
3. Optimize the preview text
The preview text is the text that appears immediately under the subject line or next to the subject line depending on the device and email client.
This small piece of real estate gives you another opportunity to convince your recipients to open your email. To optimize your preview text:
Continue where your headline left off. It's impossible to fully convey your message in the subject line. Use the preview text as an extension to paint a clearer picture.


Pitch the contents of your email. Use the preview text to tease what is in the email or to tell recipients why they should read on.


Include a call to action. Consider putting a call-to-action in your preview text to encourage more open.


One thing many marketers make a mistake of doing is ignoring the preview text, doing so will result in the default preview text being displayed. In some cases, this may be the first few words of your email.
4. Keep your outreach email short and sweet
For your cold email to be effective, you must get to the point quickly. People are busy. Plus, they receive over 120 business emails per day. They don't have the time to read a novella.
That's why you must keep your outreach email short and sweet.
When you craft short outreach emails, you show your prospects that you value their time. It also ensures that they're engaged throughout.
On the other hand, if you ramble on in your outreach email, you stand a chance of turning your readers off.
5. Personalize as much as possible
You'll probably hear us say this a lot but email personalization is key to successful outreach campaigns. And no — personalization just doesn't mean using your prospect's name. You can add personalized images and include their job title, a screenshot of their website, and much more.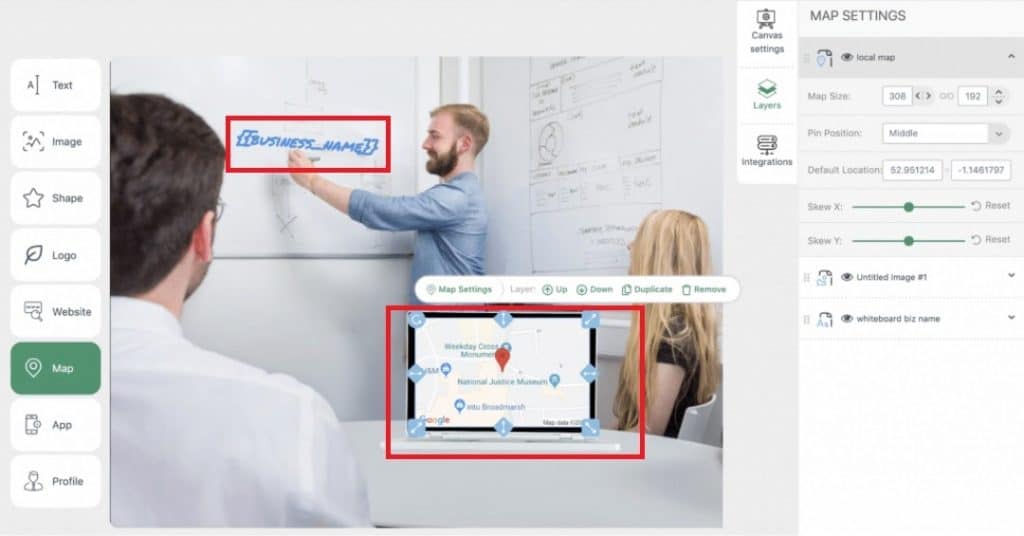 Personalization is all about creating relevant and helpful content. It's especially helpful in your:
Subject line
Email copy
Images
Call-to-action
If your prospect feels you know them and your offer is designed to make life easier for them, chances of getting a positive response are higher. And if you don't get a response, you should always send a follow-up email. Sometimes people are too busy and they forget to reply. Send a gentle reminder asking if they got your first email.
How to send a cold outreach email
Cold emailing can be quite intimidating — especially considering that you're reaching out to, not one, not two, not three, but hundreds and even thousands of strangers.  Knowing how to properly send an email outreach campaign can help you gain more confidence. Here's how you do it for different outreach campaign types:
Influencer outreach email + template
Influencer marketing is one of the best ways to raise brand awareness, gain customer trust, and drive sales among other goals. For it to succeed, you must know how to send effective influencer outreach emails. Here are a few pointers:
Find the right influencer. Influencers come in different flavors. For your campaign to succeed, you must find the right influencer for your brand. This is an influencer that resonates with your target audience.
Let them know why you chose them. People want to know why they've been picked for anything. Let your influencer know why you picked them and what makes them the best person to collaborate with your brand.
Speak their language. To catch an influencer's attention, speak their language. Study how they communicate with their audience and replicate that in your outreach email.
Create a unique pitch. Influencers receive many cold outreach emails. Make yours stand out as much as possible by being unique.
Need an example of an influencer outreach email?
Hi <First Name>,
My name is <Your Name> and I handle influencer relationships for <Your Brand>. We're great fans of yours (as are our clients) and we would love to collaborate with you on <campaign>.
We were greatly inspired by your <video, blog/social post, talk, e.t.c.> on <topic> and thought you'd be a great fit to help us get the word out.
We know you've probably not heard from us and our product. That's why we'd love to send you some of our best stuff so you know why our customers (and hopefully you) love us so much. We're sure your audience will appreciate knowing about <problem your product solves>.
Let me know if this sounds interesting and we can pick it up from there.
Sincerely,
<Your Name>
Brand outreach email + template
Brand outreach involves reaching out to brands whose products or services you'd like to promote. Here's how you can reach out to prospects and build solid relationships:
Choose your partners well. Pick brand partners that you can create a symbiotic relationship. Make sure there's no risk of cannibalizing each other if it's a brand-to-brand partnership.
Reach out to decision-makers. Find decision-makers responsible for the type of campaign you want to run. Do your research well and get to know them well before crafting and sending your first email.
Let's quickly look at a brand outreach email example:
Hey [First Name],
My name is [Your Name] and I've helped brands like [name brands] sell more products online.
I've been blogging for over [Years] and have grown a [size of audience] strong audience that would be interested in your product. I've heard great things about [product], checked out your website, social media profiles, and even tried [product]. To say that I love it (as would my audience) is an understatement.
Would you be interested in working together to promote [product]?
If you need more information on how the partnership would work, pick a date on my calendar [link] and we can have a chat about it.
Looking forward to the talk.
Thanks.
PR outreach email + template
PR outreach refers to the process of reaching out to media outlets and influencers for the purpose of building relationships that ultimately drive brand awareness. It plays a huge role in content marketing. To boost the chances of getting a positive response:
Only target relevant prospects. For example, if you're in the SaaS space, target prospects in the same niche. By narrowing down your focus, you optimize your resources and increase your chances of getting a positive response.
Find content gaps. Look for content gaps that you can fill for your prospects. This will tremendously increase your success rate.
Focus on building relationships. This will help you to get your prospect to care about what you want to pitch them.
Here's a template you can steal:
Hi [first name],
My name is [your name], and I am the [position and company].
I'm a fan of [outlet name], and I loved your article on [topic] and found it really helpful. I particularly loved [point].
We recently covered a similar topic and would love to collaborate with you on similar projects in the future. We can provide deeper insights and insider tips and stats if this sounds interesting. Here's a similar collaboration we did with [relevant outlet] by checking out one of our recent articles [link] on their site.
Let me know if you're interested.
Thanks,
[Your signature]
Blogger outreach email + template
Blogger outreach is another popular digital marketing strategy you must employ. It involves reaching out to bloggers to have your content or product in front of the blogger's audience. It's also excellent for obtaining backlinks and boosting your SEO. For best results:
Target bloggers whose primary audience demographics and psychographics match your buyer persona.
Your offer must add value to their audience.
Take a look at the email outreach template below:
Hey [First name]
I came across your article [name and URL of article] on [publication] and I must say you really hit the ball out of the park with this one.
I couldn't help notice you recommended [product name] in your article. [Company name] inspired us a lot with that particular product and we decided to create an even better (according to our customers) product.
We'd really appreciate it if you could help us promote us in any other articles you publish.
If that sounds interesting, let me know so we iron out the partnership details.
Thanks.
The best outreach email software to use in 2021
To run an outreach email marketing campaign at scale, you must have an effective yet easy-to-use outreach email automation software in your toolbox. Here are our top three: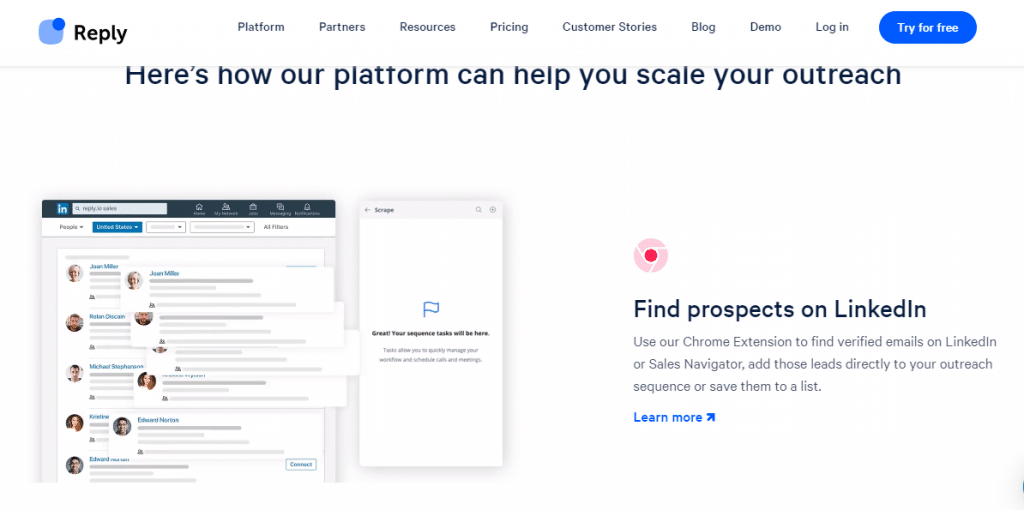 The backbone of every outreach campaign is the platform you use to send your emails. Reply.io is one of the best email tools on the market. Features to take note of are the:
Email finder
Email validation
Email warm-up
With Reply.io, you can easily find your target prospects as well as design and run any type of outreach campaign. All this from one platform.
Learn how Hyperise integrates with reply.io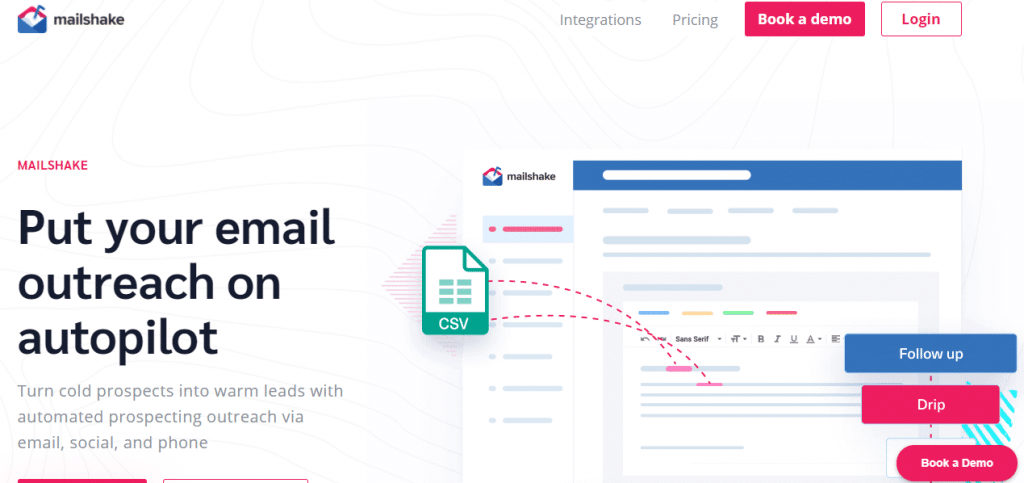 Designed with simplicity in mind, Mailshake is a user-friendly outreach email marketing tool you can use for your campaigns. You can also easily track the performance of your campaigns using the powerful analytics dashboard.
Learn how Hyperise integrates with Mailshake
Used by some of the biggest brands in the world, like Microsoft and Amazon, SalesHandy is one of the most powerful outreach email tools around. Handy features include, among many others, mail merge, team collaboration, automated follow-ups, tracking and analytics, and much more.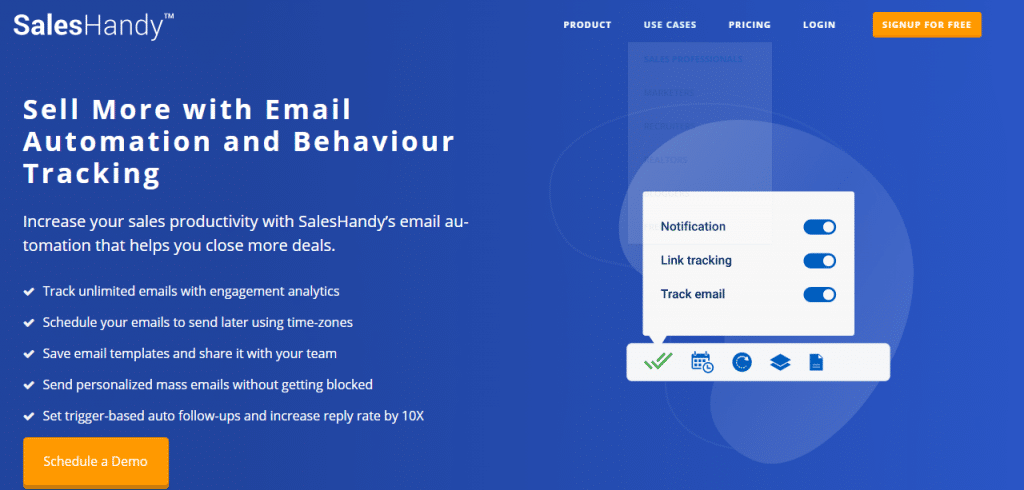 Learn how Hyperise integrates with SalesHandy
Ninja Outreach was designed for bloggers, freelancers, and other small businesses sending low-volume campaigns. Because of that, it doesn't come with too many features that small businesses may find unnecessary. This makes it easy to use and allows you to focus on personalizing your campaigns.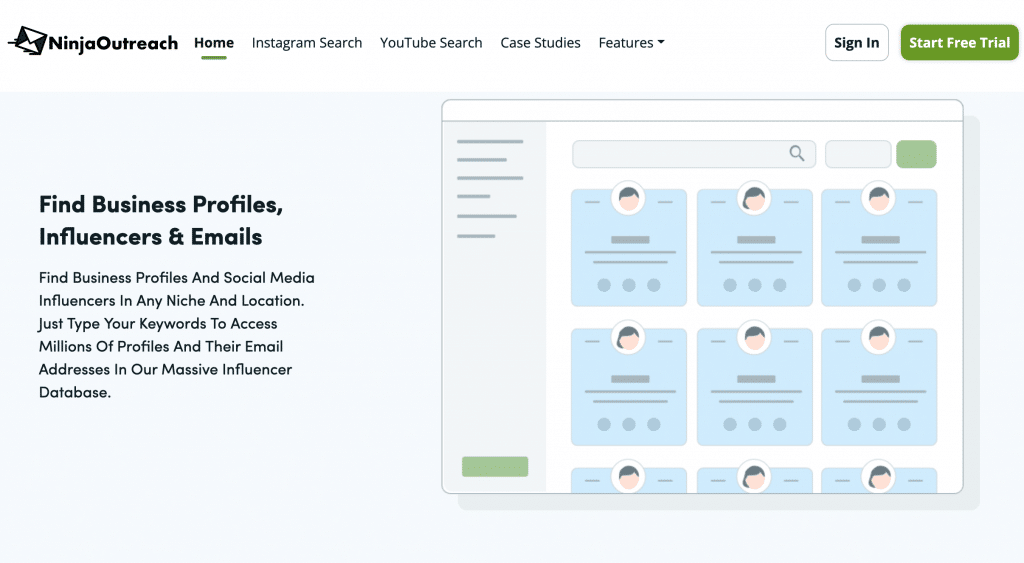 Learn how Hyperise integrates with Ninja outreach
How to double the response rates of your outreach email using personalization
Interested in knowing how you can double your response rate?
Let's quickly look at some tips to help you craft an outreach strategy that will help you do so.
Step 1: Find the right prospects
When prospecting, always target an audience that will benefit from your collaboration. This means, as much as you may want to spread your net far and wide, you'll online enjoy good results if you narrow down your campaign to target certain personas.
Once you've narrowed down your type of prospects, do your research so you know what makes them tick. Gather enough data to qualify the right prospects and disqualify those who aren't a fit. By targeting your outreach towards prospects who are more likely to be interested, you can double your response rates. After all, it's not about the number of emails you send, it's all about the quality of your email list.
Step 2: Craft a compelling email and provide immense value
Once your prospect opens your email, you must give them a reason to not only read it but also take action.
To do that your email must add value to your prospect. It must also be compelling enough to encourage them to partner with you.
While you're looking to get something from your prospects, your outreach email must provide value first. People always want to know what they'll benefit from a transaction — especially when that transaction is with a stranger.
So how do you craft a value-driven outreach email?
This is where understanding your prospects comes in really handy. By knowing what challenges they face or goals they want to attain, you can craft your email copy to be aligned with that. Furthermore, you can compel your prospects to take action by clearly defining the benefits of your collaboration. Putting in the effort to complete your goal becomes a no-brainer.
Step 3: Write a personalized intro and dish out compliments
Congratulations!
Your prospect has opened your email. However, the work of doubling your response rate has just begun — you must write a personalized intro line.
If your intro stinks, your outreach campaign sinks.
The first line of your outreach email must be crafted in such a way that your prospect feels connected to you. To do that, you must ensure it's personalized. Some tips to do this include:
Give a compliment. Flattery will get you everywhere. Make your prospect feel good about themselves and the work they're doing and it will endear you to them.
Mention something they can relate to. Mention a blog post or social media post they've published and the value you got from it. Bonus points if it directly relates to your offer.
A personalized email intro gets your prospect interested in what you have to say. It catches their attention, shows that your email is relevant, and proves that you have something worthwhile to say.
Step 4: A/B test for optimization
To optimize your outreach email campaign, it's good practice to A/B test them. A/B testing simply means comparing the performance of two emails that have the same end goals. These are sent to two sample segments of your prospect list.
To conduct your A/B test:
Determine the metrics to track. This could be open rates, click rates, response rates, e.t.c. Your metrics must be aligned to the ultimate goal of your outreach campaign.


Identify the factors that influence your chosen metrics. Different elements of your email are levers that trigger a response. Tie these to the metrics you want to track. For example, your subject line can be tied to your open rates. Other factors include copy, images, CTAs, e.t.c.


Pick your sample size. Your sample size must adequately represent your entire list. You'll split this into two groups you send your two emails to.


Once you've found out which email performs best, it's time to send your winning outreach email to the rest of your prospect list.
Step 5: Hyper-personalize to stand out from the crowd
Human beings are visual creatures.
In fact, research shows that people process visual data 60,000 times faster than text.
That's why adding images to your outreach email will help you convey your message in a memorable way. And that's why you must use hyper-personalized images.
Besides helping you convey your message, visuals also have the power of tugging at our emotions.
How is this useful to your outreach email marketing?
If your email can elicit positive emotions from your prospects, the chances of you getting a positive response drastically improve.
Don't worry, achieving this isn't rocket science. You just need the right visual personalization tool — like Hyperise. With Hyperise, you can add dynamic personalization layers to your email that result in your prospect seeing a visual tailored for them. For example, you can add text layers to images. This results in them seeing their name, company name, or other personalized text you want them to see on the image.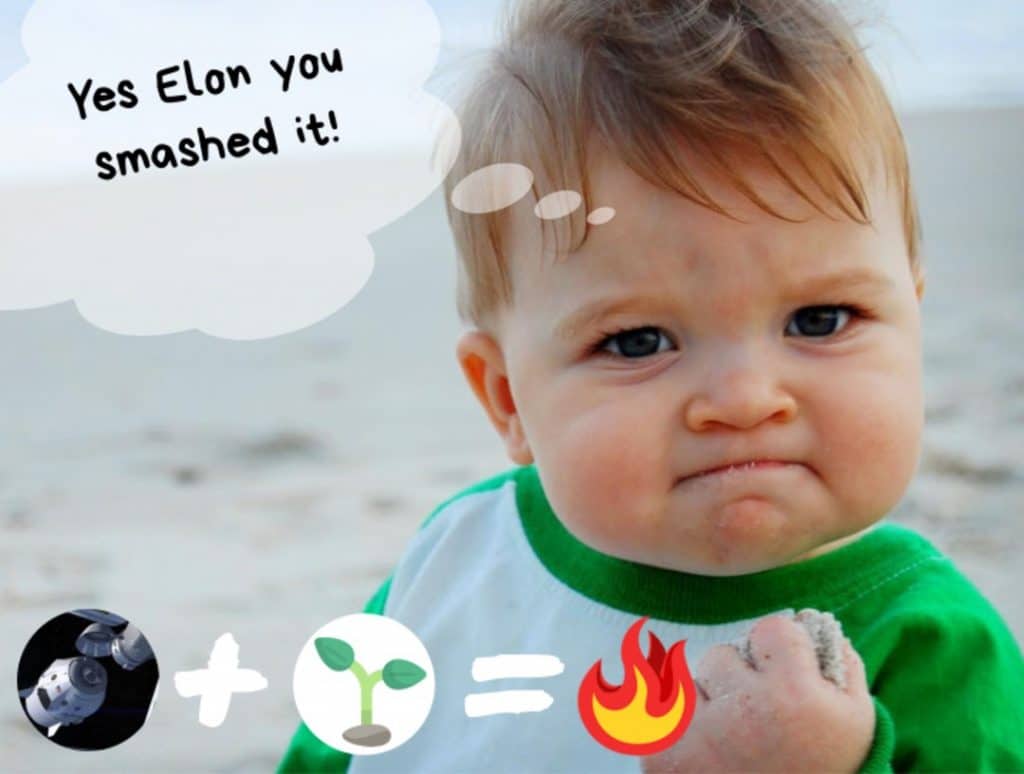 Other ways of using hyper-personalization in your emails include:
Adding their picture or business's logo in the email picture. This helps your outreach email stand out in a crowded inbox. Of course, the result is higher engagement rates — up to 6X higher.


Including a screenshot of their website in the email. This works particularly well if you're discussing something related to their website.


Hyper-personalization is so powerful it can easily double your response rates, resulting in you reaching or even superseding your goals. But don't just take our word for it. Our friends over at Reply.io conducted an experiment with personalized images in email and found that the use of personalized emails had 2X the response rate. You can read the case study here.
Need more proof of the power of image personalization?
Here are some results some of our partners managed to get with the help of image personalization:
Encharge — 14X increase in email clickthrough rate.
Hubstaff — 4X boost in clickthrough rates for opened emails.
Salesloft — 2X increase in reply rates.
So go ahead, add hyper-personalization to your outreach email strategy and enjoy the results.
Outreach email — your results don't have to be dismal
One reason many marketers don't enjoy email outreach campaigns is that most get poor results. That leads to a lack of motivation after putting in so much work.
However, if you can design your campaigns well, you can easily double your response rates and achieve your goals easily. This is definitely possible if you can:
Craft compelling outreach emails.
Employ high levels of personalization.
Use the right outreach tools.
Ready to run an effective email outreach campaign?
Then put the tips above to use and see your response rates double.
And if you've run some campaigns before, we'd love to hear your thoughts, views, and tips. Leave them in the comments section below.