If we told you the secret to drastically boosting your sales revenue and profits is by utilizing sales automation, would you believe us?
But you don't have to take our word for it.
Just ask the plethora of brands that reported a 225% increase in prospects, which converted into sales opportunities with sales automation.
Sales automation is also proven to boost sales productivity by 14.5% and reduce marketing overheads by 12.2%.
The verdict?
Sales automation is the holy grail for marketing and sales teams looking to boost their efficiency and bottom line.
Before we dive into the nuts and bolts, let's start with the basics by defining sales automation.
The Ultimate Guide to Sales Automation in 2023
What is Sales Automation?
In a nutshell, sales automation automates the repetitive (and often mundane) tasks that fill sales professionals' time.
Those follow-up emails, signature requests, pricing details, and more can be easily automated in real-time using sales automation software.
It's no secret that sales teams spend a lot of time on these kinds of manual tasks, which can instead be automated so they can focus on closing deals.
Let's look at the benefits of sales automation and why you should automate those time-consuming data entry and administrative tasks.
Why Should You Automate?
Sales and marketing automation is a dream for salespeople as it frees up their time from the essential yet non-productive tasks that stand in the way of their sales pipeline.
However, it doesn't have to remain a far-fetched dream, as it can easily be your reality.
According to Intercom, it's common for sales reps to spend the majority of their time on non-selling tasks rather than on selling: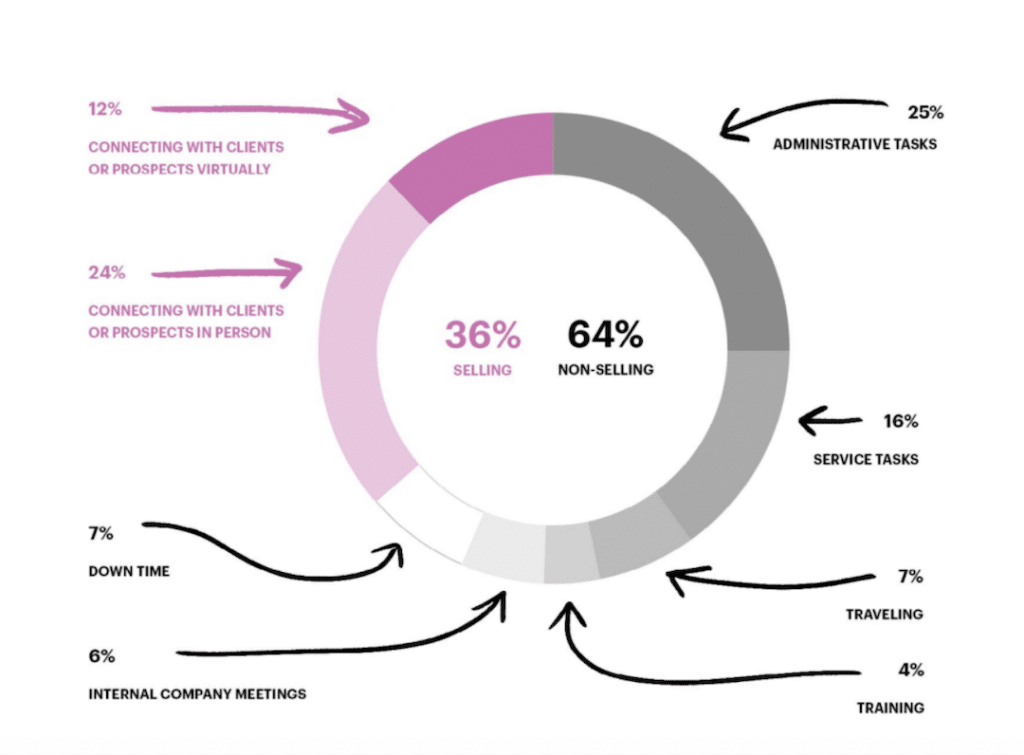 Can you imagine what it would look like for your bottom line if those numbers were reversed?
If that hasn't convinced you already, here are a few reasons you should consider sales automation tools and software to make your job (and life) easier.
Benefits of Sales Process Automation
1.   Automating your lead generation will ensure new leads continue to trickle into your sales pipeline.
Never struggle to maintain new and qualified leads in your pipeline again by automating your lead generation.
Rather than spending hours on end trying to source new leads, you can automate the entire process via cold email campaigns, social media prospecting, sales calls, auto-dialers, voicemail drops, or targeted ads.
There is plenty of sales process automation software to accomplish all of those things and more, so you can dedicate your time to having conversations with potential customers.
2.   Maintain accurate customer data
Sales automation tools such as customer relationship management (CRM) and artificial intelligence (AI) software work together to create customer profiles within your database.
If you use the right tools, this data should sync and integrate seamlessly between platforms.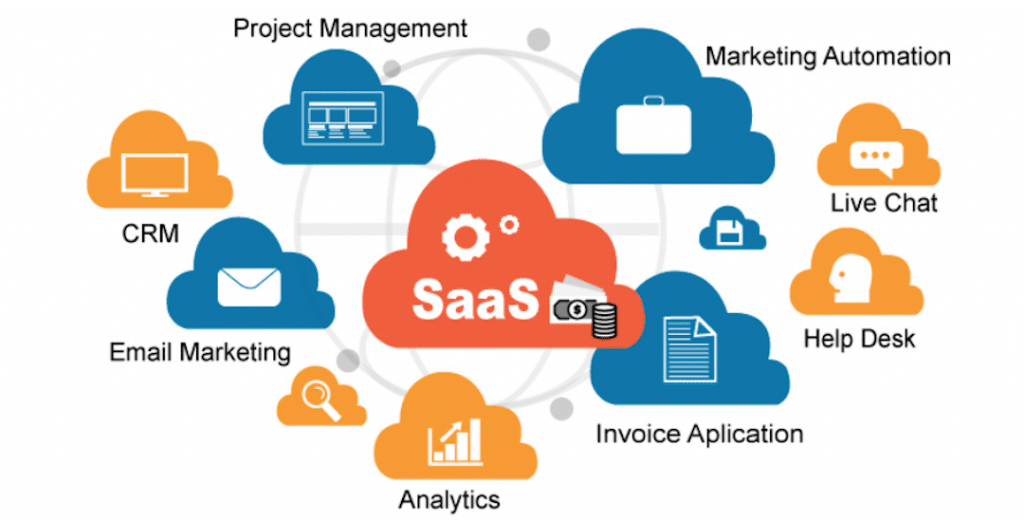 For example, if you are using a live chatbot on your website, you want to ensure this data is streamlined into your CRM to have a full-circle view of your customers and potential customers.
When you view a lead or customer in your CRM, you should be able to see all of the interactions they have had with your brand, from website visits to live chats and email opens.
This will also assist in lead scoring and ensuring your leads' quality, which we will touch more on later.
3.   Consistent forecasting and reporting across your organization
We all know that you can't track what you don't measure, and it's hard to do either when there aren't reliable systems in place.
Utilizing sales automation makes consistent forecasting and accurate reporting easier for sales teams to know exactly what they have in the pipeline at any given moment.
For example, you can connect your CRM to all of your outreach methods (cold email drip campaigns, social, etc.), as well as your phone dialer to a data analytics platform to view real-time forecasting and sales reports.
This will help sales managers track sales activities and see how far along each sales rep is into the sales cycle on a given deal and what they're expecting to close at the end of the month or quarter.
Best Sales Automation Tools
Now that we've covered what sales automation is and why you should automate let's dive into some of the best sales automation tools to streamline your efforts with potential clients or customers.
1. Hyperise
Did you know that personalized emails deliver 6X more engagement?
By personalization, we mean more than just adding a first name field, too. That just doesn't seem to cut it anymore.
Hyperise is a hyper-personalization tool that allows images to be personalized with enriched data, dynamically on the fly and at scale.
For example, you can personalize images in your emails, social media outreach messages, and even your website content and call-to-actions (CTAs):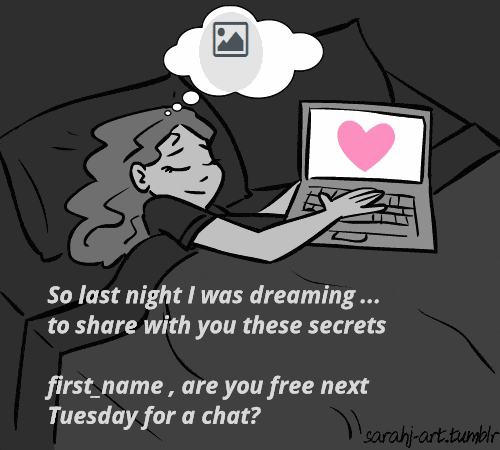 The best part is that it requires zero coding or technical knowledge and instead works off image templates and data layers, which update in real-time based on the prospect.
Once you've created a personalized image, you can add it to your website, email campaigns, chatbots, videos, ads, and social media outreach.
Why is image personalization important?
As humans, we are hardwired to process images in milliseconds, and when we add a personalized touch, it triggers a pattern interrupt, which essentially grabs your prospect's attention.
Using personalized images is one way you can trigger pattern interrupts with your prospects and leads and can generally improve your conversions by 2-3X.
Just imagine if you are a potential client and receive an email with a personalized image like this one: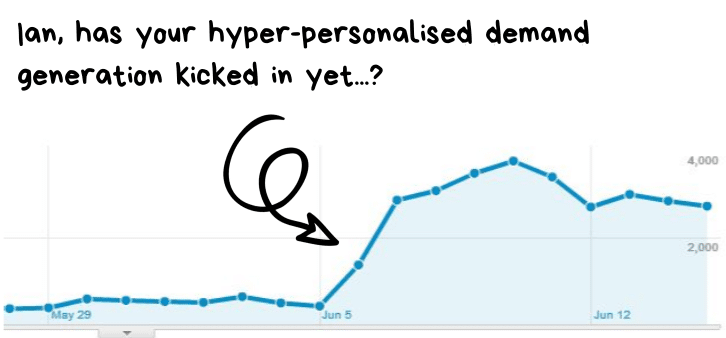 Wouldn't you be more apt to respond to a message that went above and beyond, compared to the dozens of generic pitches you get per week?
That's where Hyperise comes in. If you're running ads, adding this type of personalization can even boost ad ROI 5-8X.
Hyperise is a personalization platform that can be integrated into each step of your sales funnel, from your drip campaigns to retargeting ads and much more.
We highly recommend that sales team members start adding more personalization to their cold emails and social outreach campaigns to see an instant increase in responses and conversions.
2. Expandi
Take your LinkedIn outreach to the next level by using a LinkedIn automation tool like Expandi.
Expandi is a cloud-based software that works even while you aren't and automates your connection requests and messages to prospects and leads using sequences.
You can send up to one hundred connect requests and messages each day to targeted profiles and even automate your follow-up messages.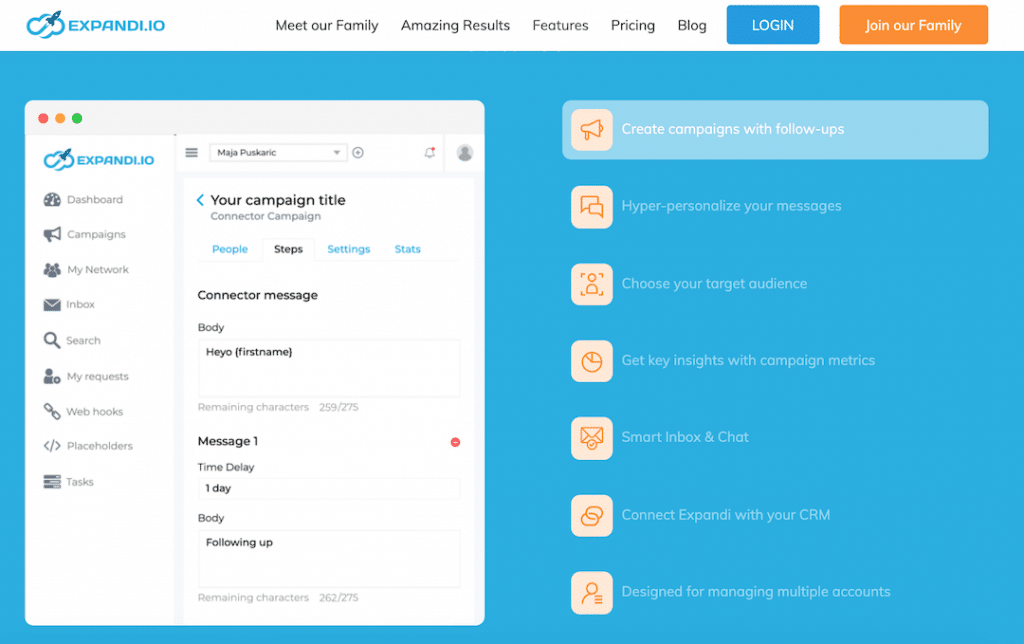 What makes Expandi stand out from other LinkedIn automation tools is the fact that it can help you target users from multiple sources such as LinkedIn groups, Facebook groups, Twitter groups, and more.
For example, you can use Expandi in addition to a tool like Phantombuster to scrape the names of users in target Facebook or Twitter groups and import them into Expandi to add them to a campaign.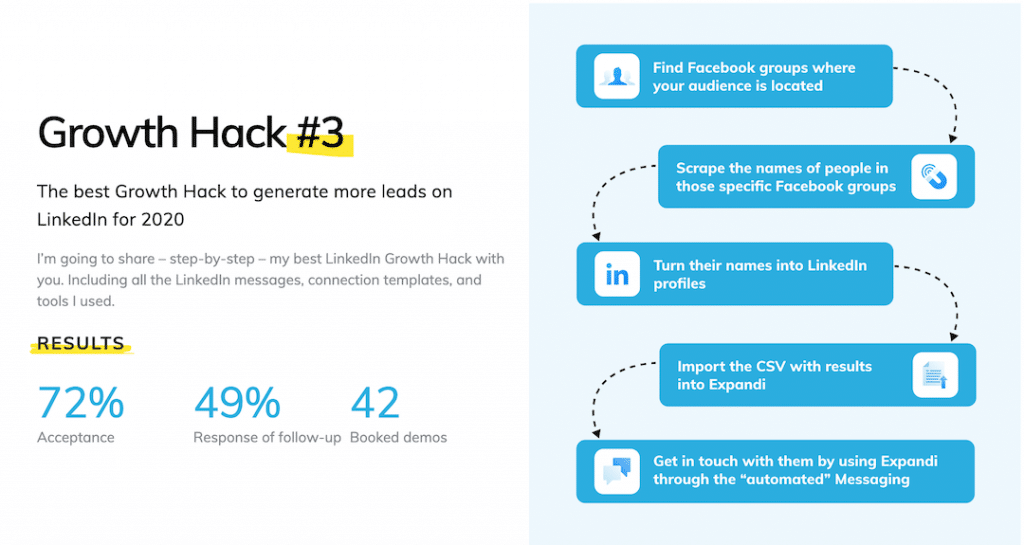 Another great feature of Expandi is the ability to scrape users' profiles who liked and commented on popular posts by key influencers and thought leaders, enabling you to connect with those people automatically.
You can also take your strategy to the next level by combining LinkedIn outreach with hyper-personalized images by integrating Expandi with Hyperise.
By adding an additional layer of personalization to your outreach, you will drastically improve your connection acceptance and message response rates: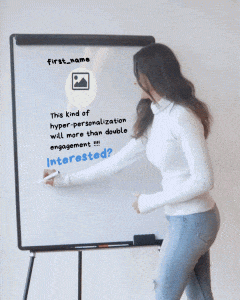 Expandi achieved an astonishing 72% acceptance rate and a 40% reply rate for this particular campaign using hyperise.
Be sure to check out this guide for more on leveraging hyper-personalization with LinkedIn.
If you spend a lot of time prospecting on LinkedIn, then Expandi can earn several hours back into your day.
3. Saleshub
For any salespeople using both cold email and LinkedIn outreach to close deals, Saleshub is a sales automation platform you want to know.
In a nutshell, Saleshub allows you to automate your sales emails and LinkedIn outreach and identify website visitors so you can follow up with warm leads.
The best part about Saleshub is that it can help you accomplish what would typically take multiple platforms to achieve.
For example, you can set up an automation that integrates both cold email and LinkedIn outreach campaigns: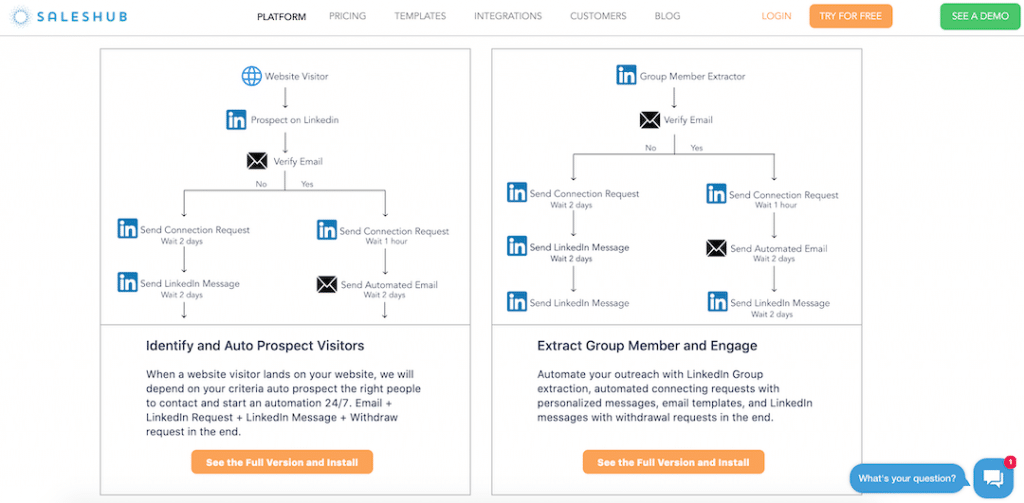 This is incredibly useful to ensure you hit the multiple touchpoints needed to turn sales leads into won and closed deals.
Along with this, Saleshub also allows you to identify website visitors and strike them while they're hot: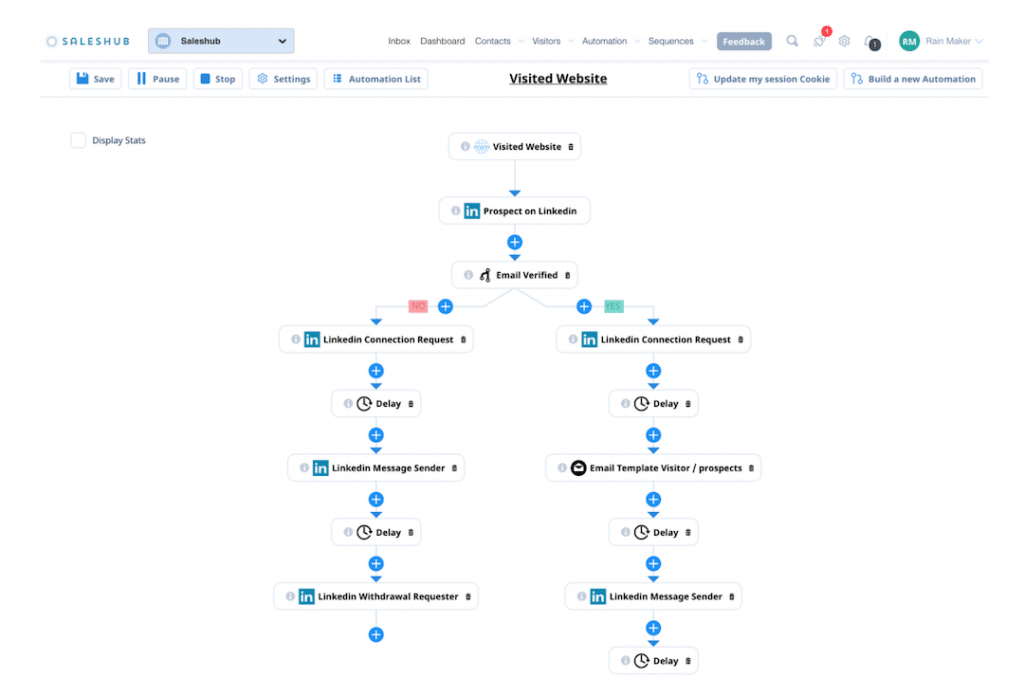 As you can see above in the example automation, you can immediately follow up with prospects who visit your website via LinkedIn or email and never miss a sales opportunity again.
Best Sales Automation Software
Now that we've covered some of the best tools to aid in your sales automation processes, let's look at other software to help you crush your metrics and sales goals.
When it comes to choosing an automation solution, you will want to be sure that:
The software meets your own needs as far as functionality goes (in other words, it does what you need it to do).
The platform integrates well with any other sales automation software and tools you may be using.
Let's look at three essential types of automation software any sales rep needs in their arsenal.
Pipedrive: Best Sales CRM
You don't need us to tell you how a customer relationship management (CRM) tool is the lifeblood of any sales operation or pipeline.
After all, CRM houses all of the information and data on your customers and potential customers.
This is the tool that will manage your company's relationships and interactions with leads and customers. Not only that, but it also helps to streamline sales, onboarding, and marketing processes.
In turn, it can have a significant impact on customer experience (CX) and your bottom line.
When choosing a CRM, it's important to choose one to help your pipeline management and all other interactions run smoothly.
This is why we recommend Pipedrive as one of the best sales CRMs and pipeline management tools:

Here is a quick overview of some of Pipedrive's features:
Manage your leads and deals by having information transferred from your chatbots and web forms in real-time.
Easily track communications by seeing a full view of all calls, email marketing, and other contact histories in a contact's record.
Automate repetitive administration tasks so you can spend more time closing and less time on busywork.
View insights and reports to see how your company and sales team performs against established sales goals and KPIs.
Access to many integrations to work seamlessly with other tools and software, plus additional Zapier integrations and a mobile app to get work done on the go.
If you want to obtain a more effective pipeline and lead management, we highly recommend a platform like Pipedrive.
PandaDoc: Best Proposal + Electronic Signature Software
One of the first tasks any sales rep should automate is sending proposals and gathering electronic signatures: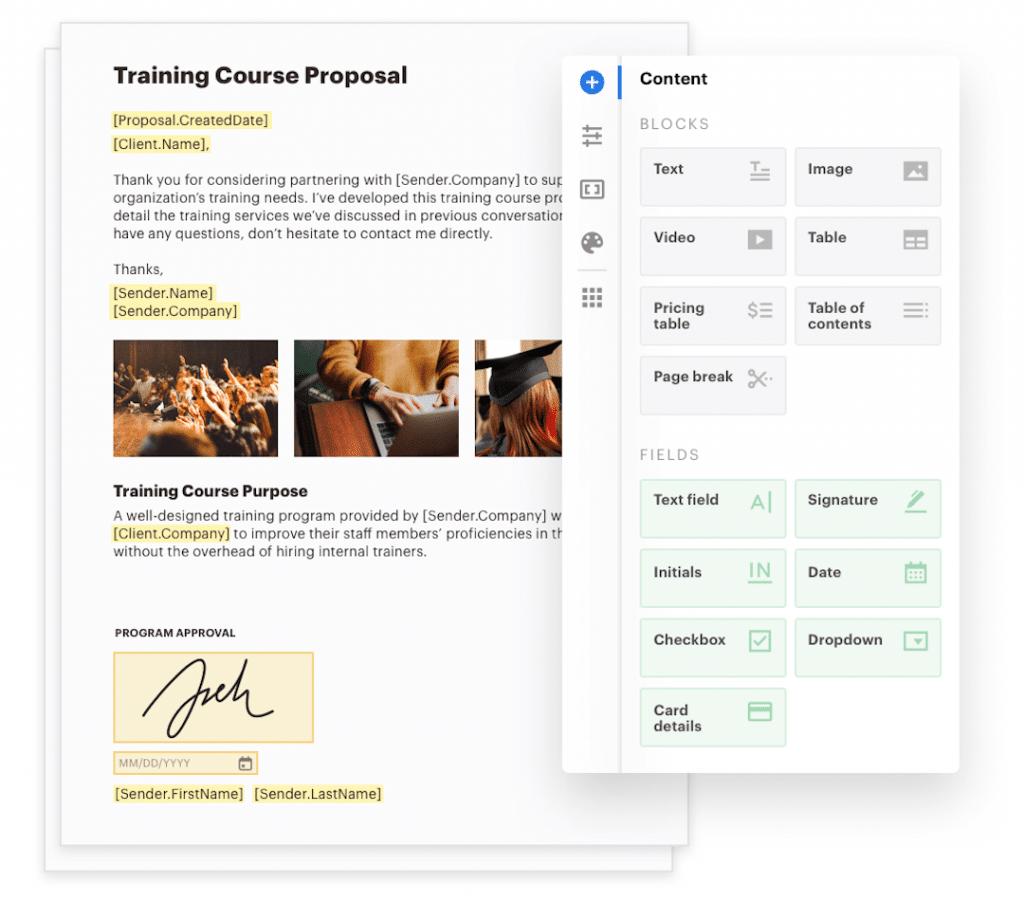 This is where PandaDoc comes in, to help automate mundane sales tasks such as those so that salespeople can focus on closing dealers faster.
Here is a quick overview of PandaDoc's features:
Create stunning proposals quickly using their readymade templates and drag and drop modules.
Create and send personalized quotes in minutes, making it easy for prospects to say "yes."
Send customized contracts (or use their templates) to receive electronic signatures and seal the deal fast.
Collect payments and have funds hit your bank in as little as two days with PandaDoc's payment processor.
As you can see, PandaDoc can shave off several hours per week of sales reps' time by automating contracts, proposals, and obtaining signatures, making it one of the best sales automation platforms.
Reply.io: Best Overall Sales Engagement Software
If automating your search for valid emails, LinkedIn outreach, cold emails, and calls sound like a dream…
Meet Reply, our pick for a comprehensive sales engagement platform and one of the best prospecting tools: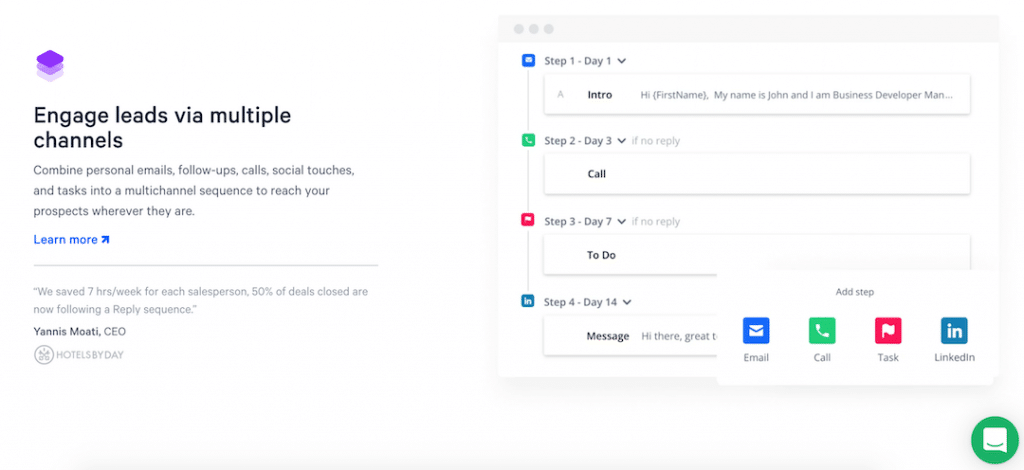 Reply is a powerful tool to have in your sales toolbox. Here are some of its highlights:
An omnichannel platform that allows you to engage your leads with multichannel sequences from emails, follow-ups, calls, and social touchpoints.

Discover prospects on LinkedIn with Reply's email finder in the form of a chrome extension that will automate the process of securing email addresses for prospects.

Improve your sales workflow's efficiency with task and call lists for you to work from each day whenever you launch the platform. Plus, ensure a prospect never slips through the cracks.

Exceed your sales quotas by A/B testing, monitoring phone call recordings, and email metrics.

Integrates seamlessly with Hyperise so you can add a personalized touch to your cold emails and LinkedIn outreach messages.
Gone are the days of juggling disorganized spreadsheets and email lists or sending manual personal emails for prospecting. Instead, try a tool like Reply to automate the entire process and meet your customers where they are.
Salesforce Automation
Whether you're a sales rep at an SME or a small business owner, there is a high chance you may find yourself using Salesforce as a CRM.
After all, it is credited to being the world's #1 CRM platform.
But what makes Salesforce so robust is that it integrates an organization's marketing, sales, commerce, service, and IT teams in a frictionless way.
You can run and manage almost every department of your business from this one platform, thanks to its many in-house apps and integrations.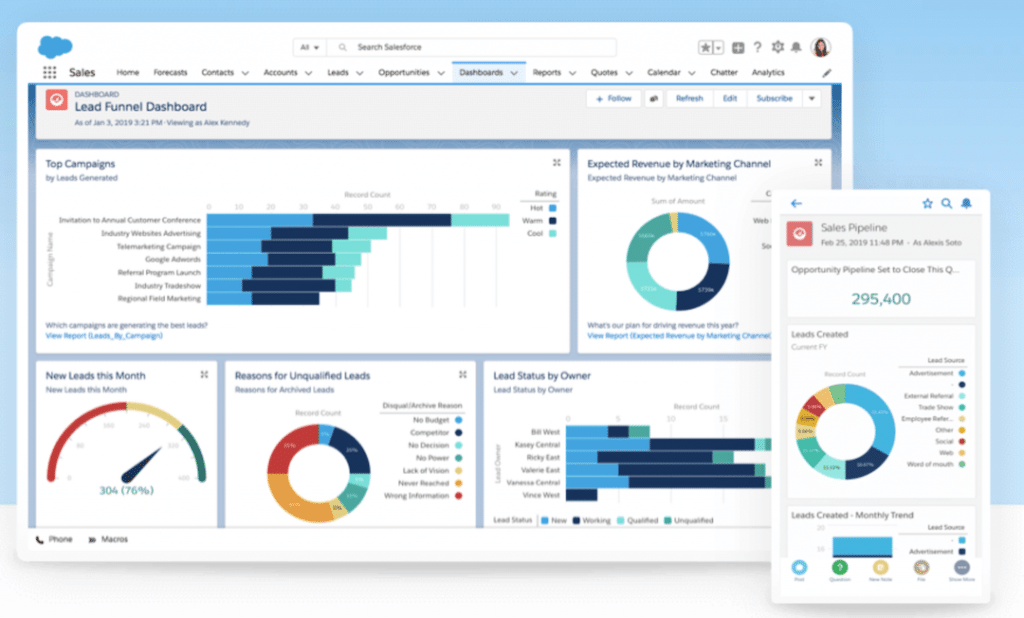 With this also comes the need for Salesforce automation, in which users have access to a wide variety of automation tools that can be integrated with their Salesforce data.
One of the many automation platforms that can be integrated with Salesforce is Pardot, a complete marketing automation software.
Aside from marketing automation, Salesforce processes can also be automated using task management, team collaboration, and cloud app integration to automate data flow between the various systems you use.
At Hyperise, we are proud to mention that we have our native integration with Salesforce to make it convenient to send personalized messages to your prospects.
Zapier Integrations
For those unfamiliar, Zapier is a powerful tool that connects your favorite apps to automate your workflows.
In a nutshell, you can use Zapier to:
Integrate various apps with a few clicks to share data between platforms.


Automate data being shared between apps via workflows called 'zaps.' For example, if a user submits a web form on your website, you can create a zap to add that user to a drip campaign automatically.


Build quicker processes and work more efficiently, sans coding skills.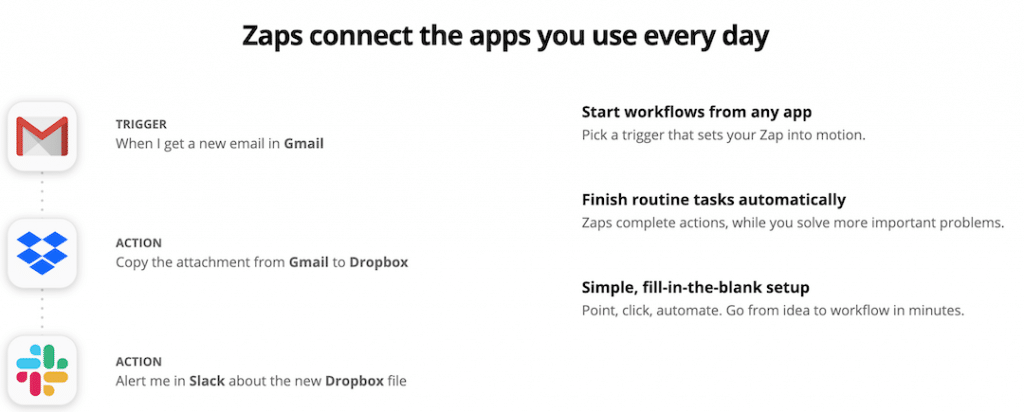 For sales professionals, Zapier can save enormous amounts of time. Here are just a few ways salespeople can use Zapier to work smarter and not harder:
Send new leads personalized messages
Add new leads to your CRM or other support platforms
Share content across social media platforms
Transfer new leads to a Google spreadsheet
…and many more
Zapier can especially come in handy for tools you use that don't already have a native integration with other platforms. Just create a 'zap,' and problem solved.
HubSpot Integrations
If you're one of the 56K+ HubSpot customers, you're in luck as it also has many integrations for sales automation and enablement.
In the HubSpot App Marketplace, you can see a full list of their sales enablement apps that you can connect to HubSpot.
There are many in-house integrations from LinkedIn Sales Navigator to PandaDoc, but for other apps not listed, you can easily create a zap to connect them to HubSpot.
To make hyper-personalization fit easily into your sales and marketing strategy, you can also integrate HubSpot with Hyperise to send personalized messages to your contacts.
Prospecting Tips for Sales Teams Using Sales Automation
Now that we've covered a wide range of sales automation tools and software one can use to improve their sales efficiency let's look at how salespeople can boost their odds with better prospecting habits.
Be sure to profile and score leads accurately
For starters, what is lead scoring?
Lead scoring is a process used to rank prospects against a scale representing the estimated value each lead represents to the company.
For example, job title, number of social media followers, or the company's size may be valuable information about a lead.
Essentially, you want to attach a value to each of your leads based on their behavior and the data you have on the said person — or in other words, "score" your leads.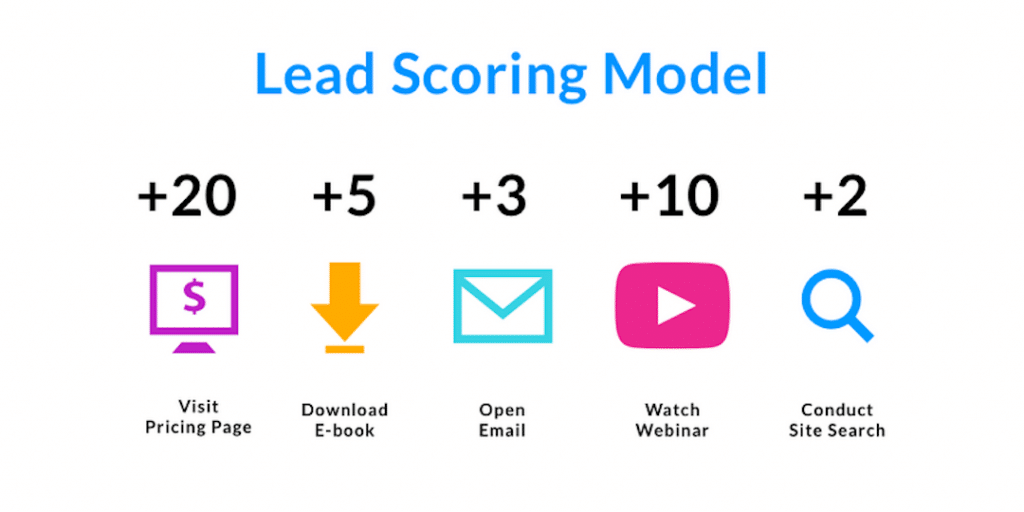 This is often done by sales management before passing leads onto their sales teams so that sales reps know which leads are hot and which are merely browsing.
Lead scoring will help tremendously to determine where to best focus your time and energy, so no one continues to spin their wheels on cold or dead leads.
It goes without saying that quality comes before quantity here, as one red hot lead will be 10X more valuable than ten low-quality leads.
Utilize hyper-personalization to make your outreach stand out
When conducting any type of outreach, the name of the game is standing out from the crowd.
Remember that the prospects you are targeting are likely being prospected by dozens (or more) other sales reps all going for the gold.
So how is one to stand out in a crowded marketplace? The answer is by using hyper-personalization.
This is where tools like Hyperise come in, allowing you to catch your prospects off guard and trigger a pattern interrupt.
For example, you could invite a prospect to a virtual (or physical) coffee date and send them the following invitation with their name on it: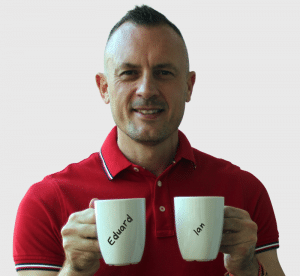 Just imagine how much more effective this is, compared to the same generic emails they probably receive from your competitors daily.
This type of personalization has been proven to at least double your conversions.
As we touched on earlier, you can even integrate Hyperise with popular outreach tools like Expandi, Reply, and more.
The fortune is in the follow-up
Remember that when it comes to sales, the fortune is in the follow-up. According to Spotio, 80% of sales require at least five follow-up calls after the meeting.
That's only including once you've had the sales meeting. On average, it takes around eight follow-up calls just to reach a prospect and book that first meeting.
In other words, don't count too much on the dream of a one-call close scenario, as those are a rarity.
This is where automation software comes in to automate your follow-ups and meet your prospects at multiple touchpoints.
Ready to Start Automating?
We hope that you have a solid understanding of sales automation by now, why it is important, and the various tools and software you can use.
But now we are turning it over to you. We'd love to hear what your favorite sales automation tools are and why, so leave us a comment below and let us know.