In the sales and marketing world, you know that winning new customers is the only way to succeed. Customers are your lifeblood, and without them, you won't be able to grow your business or improve your bottom line. That's why structuring sales outreach strategies is so essential.
However, most people make a critical mistake when it comes to targeting. They think that casting a bigger net will get the most potential clients. In reality, this strategy is counterproductive. Most organizations spend more of their resources than they need to simply because they're not formulating an effective sales outreach strategy. Organizations must understand that these days, buyers dictate the sales process.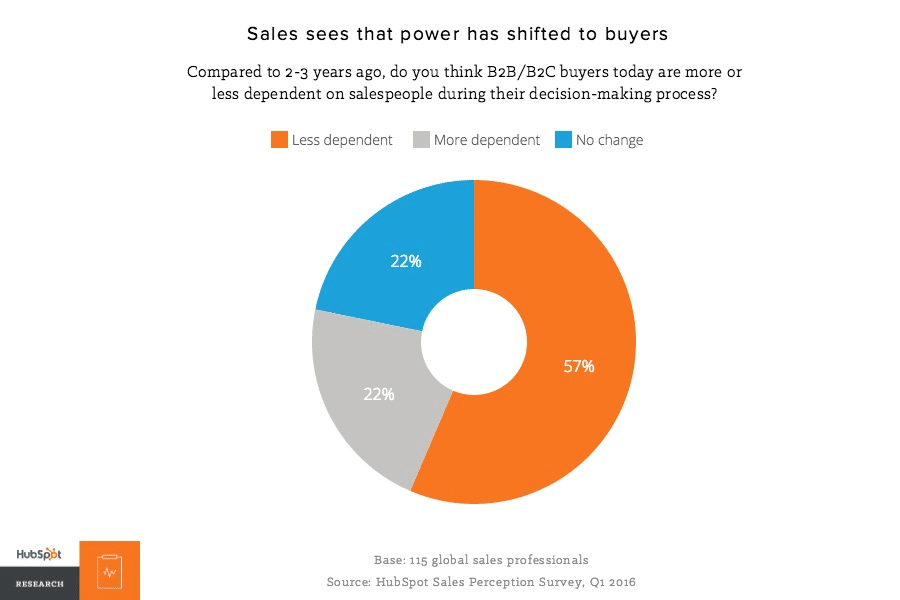 Image by HubSpot Sales Perception Survey
While many may research products independently, 19 percent of buyers choose to communicate with a salesperson. But that only applies if they're already in the awareness stage. This is where an effective sales outreach strategy comes in. Your outreach efforts determine whether you can convert potential clients into actual customers.
What is sales outreach?
Interacting with prospects with the intention of converting them into actual paying customers is called sales outreach. It involves engaging your target audience to make them consider what you are offering.
While sales is an art, it's also a science. It can be tempting to launch straight into promotion. However, it's critical to understand the pain points of your potential customers and to provide value. A sales strategy goal starts with connecting with new prospects and building new relationships, whether that's through phone calls or social media contact.
Types of Sales Outreach
It's crucial for a sales team to know that there are two parts to this type of outreach campaign: inbound and outbound sales outreach.
Inbound sales outreach
The target audience is already aware of your brand, making it easier to engage with them. They are the ones who come to the business. But that doesn't mean you don't have to provide them with what they need. You still have to make that connection with them to understand their pain points. With this information, you can identify if what you're offering is what they need.
Once the connection is established, it's easier to explore other opportunities. This is how you deepen your relationship with your prospect. In a sense, it helps sales professionals spend their resources on new prospects they can convert. Here's a good illustration of the inbound sales process.
Outbound sales outreach
This strategy is more of a cold outreach. This sales process is designed to make potential customers aware of the brand's offering. Unlike inbound sales, the focus here is on attracting prospects toward the business. Salespeople will have to actively seek out new prospects.
Effective Sales Outreach Strategies
Connecting with your customers takes work. Here are some useful strategies to guide you.
Build a buyer persona
Outreach is a powerful tool for getting your business in front of customers. However, you must also know who these people are and what they want from you. Do this before making any outreach efforts. Answers to the following questions will help identify your ideal customer profile.
What pain points do they face? Are they the decision-makers? Where do they like to shop? What are their interests and motivations? Creating buyer personas to define who your ideal customers are is the important first step in a successful sales outreach plan. This is the way you determine the type of customer who would benefit most from hearing from you.
For example, consider someone who has recently moved into an apartment where the kitchen doesn't have enough counter space. You can focus on offering advice on how they can make their new home more convenient.
Understanding your target audience is critical to effective sales outreach. When you have a clear picture of who you're talking to, it's easier to craft a message that resonates with them. It all starts with an ideal customer profile.
Make your outreach personal
As much as possible, make your outreach personal. Personalization is key to engaging and converting buyers. More customers react positively to messages that "speak" to them, with 72 percent only engaging with messaging that doesn't sound like it was created by automation. Surprisingly, 46 percent of businesses don't use personalization.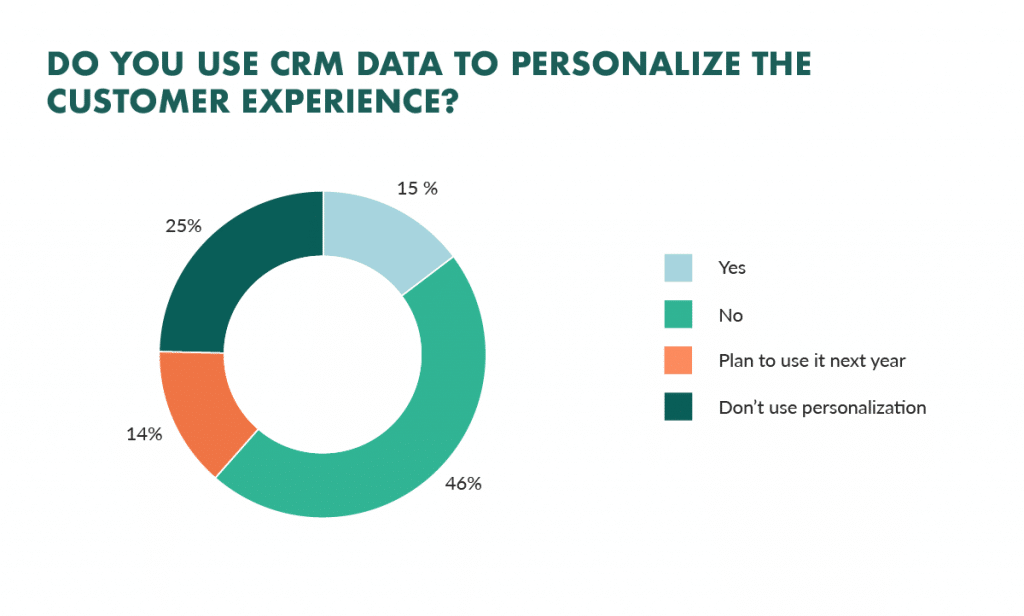 Image by Super Office
So it's important to get personal messaging right. In the world of marketing, there's a lot of copy-pasting and using templates. But when it comes to outreach, this can be counterproductive. So it's vital to make it sound like you're not just using automation tools. For example, Hyperise allows you to add personalized images to make your emails more personalized.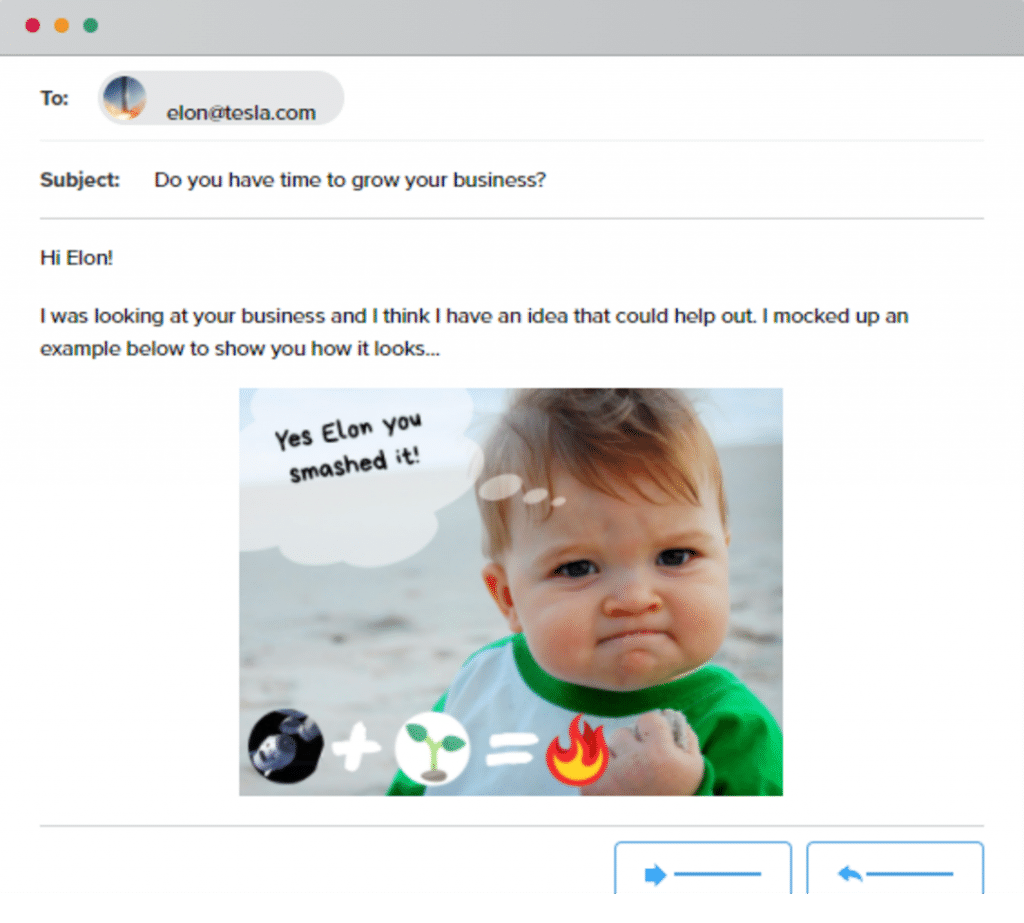 You want your emails or other outreach messages to be personal. When creating a template for your outreach campaign, think about how you would write a personalized message if you were talking directly with that person. If they've already said "hi" on Twitter or LinkedIn before they ever got back in touch with you, make sure those first names or titles appear somewhere in the first paragraph of the body text.
Follow-up with prospects
Sales reps must convince customers to pay attention. Sales professionals never give up after only one attempt. Surveys show that it takes roughly four follow-ups before a lead becomes an actual customer. Usually, people don't convert into paying customers immediately, so the sales team is likely to have to do several follow-ups.
For example, you used your customer relationship management (CRM) database to send out an email that doesn't get opened by a prospect. Follow up with your prospects again in one or two days.
The same applies to those who are interested in what you offer but haven't made a purchase yet. Send them another email offering more information about how the product can solve their problem. When sending a follow-up email, it's essential to have a good understanding of the sales pipeline so that you can determine where your leads fit in the sales funnel.
Use a CRM
Customer relationship management (CRM) is one of the must-have sales outreach tools. It's an application where you store information about your contacts, leads, and customers in one place. You can use this database to track all the activities related to your sales outreach. It will also help you keep track of leads generated through social media outreach.
CRM will automate this part of your marketing strategy, and it's especially useful when using sales outreach templates, following-up prospects, and employing personalized messaging.
While creating your own CRM is possible, using one of the proprietary programs can give you access to more advanced features. A good CRM tool will offer the following additional options:
Lead scoring for better tracking of prospects who have opted into your mailing list
Automation tools for drip campaigns
Real-time analytics
Automation is critical for streamlining your sales process. A CRM tells you where your customers are in the sales funnel, enabling you to devise appropriate outreach messages.
Leverage social media
Social media has evolved from a communication channel for family and friends to a sales platform. For small businesses with limited capital, social media offers an affordable option to increase product visibility through ads. Those with bigger sales budgets can also use influencers to improve their reach.
Before starting a social media outreach campaign, go back to your buyer personas. Determine where your target audience spends their time. What do they use more: TikTok or Instagram? Once you know on which channel to find your leads, you can promote your products and services, and your prospects can locate your business and learn more about your brand. You can also shorten your sales funnel by converting your social posts into shoppable content. No matter the budget, you can launch your marketing campaign on a social platform for real results.
Align sales teams
Aligning marketing teams is critical to the effectiveness of your sales outreach plan. Ensure that everyone in the company, from customer service to finance and IT knows the marketing strategy.
When everyone is aware of the marketing touchpoints, it helps to streamline the whole process. It informs the collection of customer feedback and the compiling of that feedback into data. Accurate customer data enables companies to understand trends in their customers' needs and to use this information to adjust their sales strategy.
This customer-led strategy across all teams enables the outreach efforts of the sales team to bear more results. Alignment not only ensures a streamlined process but also enables efficient resource allocation.
Useful Sales Outreach Channels
How to devise an effective sales outreach plan depends on the channels you plan to use. Here are some of the most valuable channels due to their established authority and reach.
Email outreach
Cold email outreach is a proven way to reach out to people you don't know. If you're looking for new leads, it's an easy way to get in touch with them and start building relationships. Here are some tips for successful sales emails.
Personalize your sales pitch. You'll want the person who receives your message to feel comfortable with you so that you have less work to convince them to respond.
Craft an appealing subject line to encourage people to open the email. Forty-seven percent of recipients open an email based on the subject line alone. It can help to personalize the subject line with an individual's name and company (if applicable).
Ensure your email is concise and clear. The shorter the text length, the better!
Be sincere in your messaging. Nobody likes an overt sales pitch from pushy salespeople who are only interested in getting them to spend their cash. Instead, format it like an email conversation so it looks like you are talking directly to your prospect.
Include a dynamic call-to-action (CTA) line. Make sure your potential customers know what the next step is.
Always follow your email campaigns with a careful audit. Some metrics you should check include how many open it, the response rate, and conversions. If your email campaigns are directed at qualified leads but have poor conversion rates, it might be time to change your strategy.
LinkedIn sales outreach
LinkedIn is one of the world's most popular social media platforms, and it's also a great place to prospect and find leads from over 413 industries. In fact, it's the primary lead generation channel for B2B sales. People who are interested in your product will usually have a lot of connections on their page, and that gives you a mine of potential leads. Connecting with a potential customer through LinkedIn could end up giving you access to their entire network. For example, you can automate sending of personalized messages to your connections.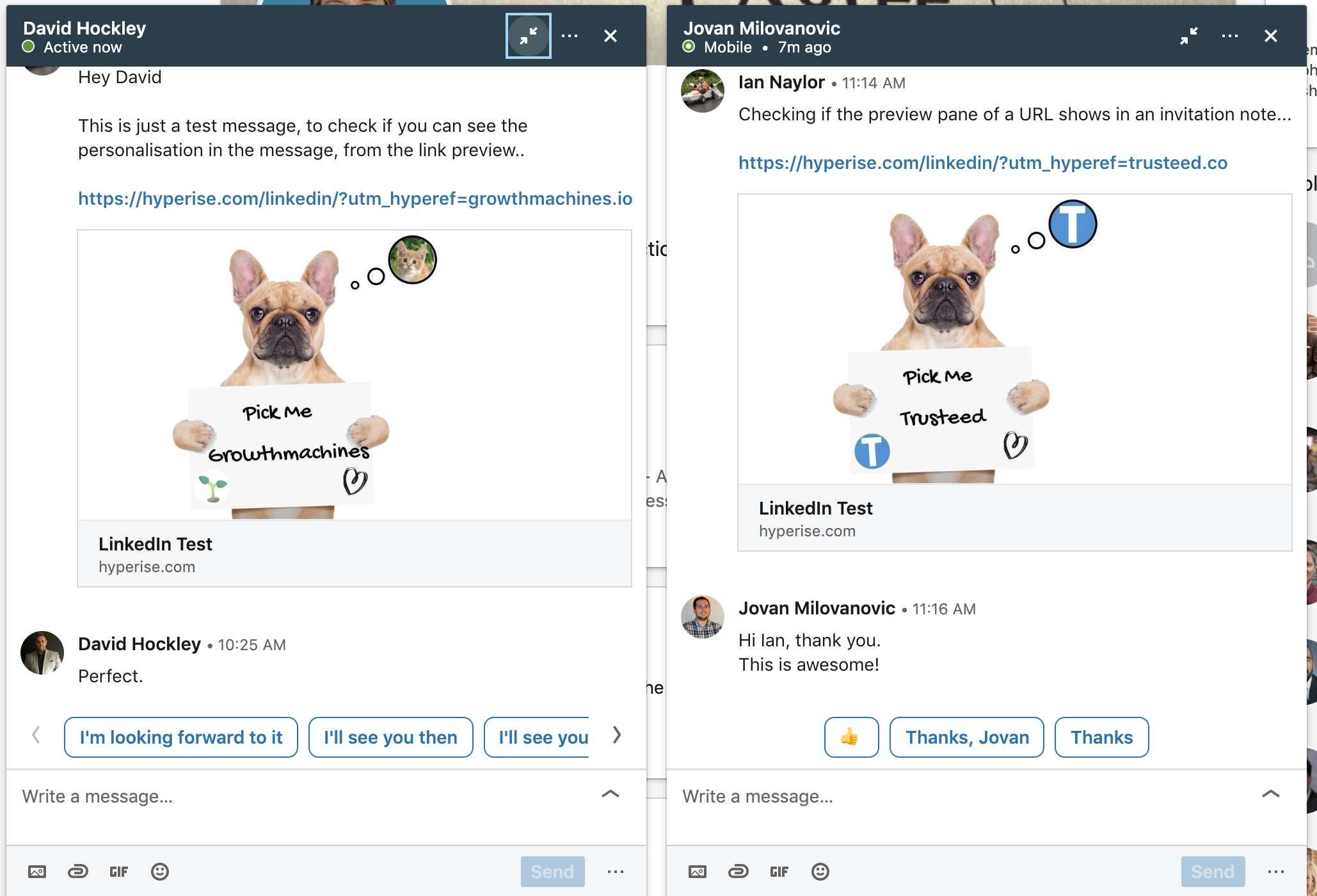 LinkedIn sales is also great for finding people who work at companies that might be interested in purchasing your product or services. Your posts on LinkedIn don't always have to be salesy or promotional. Sometimes, the small details make the biggest difference, from your profile to the posts you share. Participate in LinkedIn network events of your niche and send a follow-up message after the event to stay in touch.
Direct mail
Direct mail is a traditional but effective marketing strategy that uses postal mail to send a message to a potential customer. It might be surprising, but direct mail still has a place in this highly digital world, and it can form a valuable part of a successful multi-channel sales strategy.
A direct mailing strategy includes:
Advertising campaigns using printed material, such as catalogs or flyers
Sending out information about new products
Contacting customers who have completed registration forms for offers/discounts but haven't yet purchased
Text messaging
Text messages have an extremely high open rate, with studies showing that 98% of text messages are read. Recipients read the messages within five minutes. This makes it an effective way to get your message in front of prospects quickly.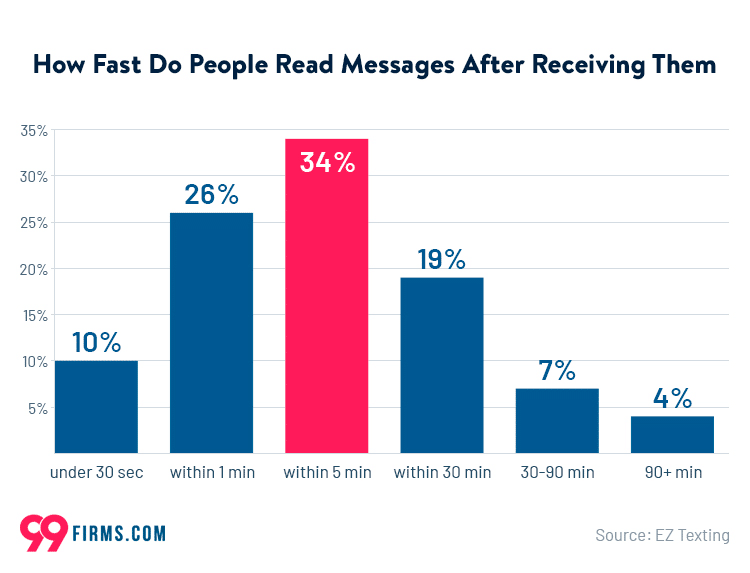 Image by 99Firms
Text messages are a direct and personal form of communication, allowing you to establish a more personal connection with prospects. This can make it easier to build trust and rapport and close more sales. They are also a cost-effective way to reach prospects, as it typically requires less time and resources than other forms of outreach.
Sending SMS can easily be automated using tools such as SMS marketing platforms or chatbots, allowing you to reach many prospects with minimal effort. Plus, they're mobile-friendly. With many people using their mobile devices as a primary means of communication, text messaging is highly visible.
Cold calling
Cold calling is a tried and tested way to get in touch with new prospects. This strategy is making a comeback thanks to the growing remote work industry. A survey showed that 57 percent of executives choose to talk to salespeople on the phone.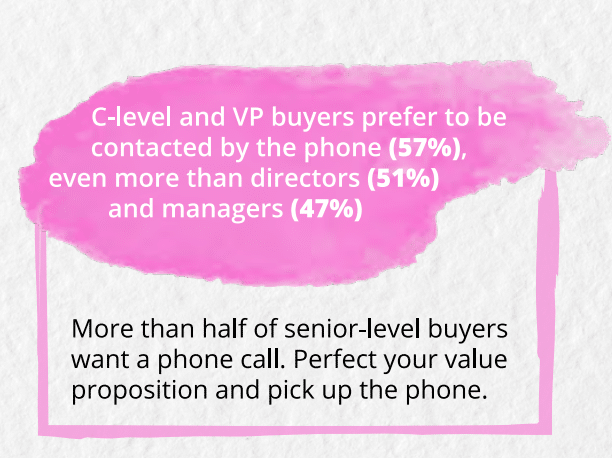 Screenshot taken from Rain Sales Training Infographic
While you want to keep your sales engagement personal, it does help to have a script prepared because cold calls can be tough on the nerves. You want to sound professional and approachable when talking to your prospects. Also, remember never to start a call with a sales pitch.
If you're looking for leads in your industry or niche, it's important to know what to expect when you cold-call someone. Try to determine the questions they will probably ask and how they'll respond to you. With cold calling, it pays to know how to handle rejection.
Referrals
Referrals are the best way to get new clients. You can ask your current clients for referrals and use a referral program to encourage people to share their contact details with you. You can reward those who refer others with discounts or other perks. Keep a tracking system, so you know the effectiveness of your outreach efforts.
How To Win Leads: Understand Your Customers
To sell your product successfully, you must know who your customers are and what makes them tick. When you have defined their problem and what difficulties they face in their business, you can then work on providing a solution. All this information will give you insight into how best to approach them and help guide your strategy.
Once you've established a relationship with someone who might be interested in buying from you, it will be easier for them to see how much value you're offering.
For that reason, you should have a thorough understanding of the benefits of your product or service. Explain these benefits in a way that makes sense for your prospect.
Finally, before starting your outreach strategy, work out what your goals are. Are you looking to attract more visitors from social media and get them to take action? Or do you want to close more sales or make more money?
When you have figured this out, you'll be on your way to closing deals.