Off the top of your head, can you name at least one brand or business with strong website branding?
What about the website stood out for you?
Were you able to find what you were looking for easily?
Did the website information match your search intent?
You must understand that different websites have different goals, from getting more qualified leads to answering your existing customers' most frequently asked questions.
Showing the world what your product or service is about is one of the most common purposes of a website. It's even more important than your business card.
But having a website isn't enough.
You also need to think about branding.
While it's tempting to make a website that looks pretty, websites with remarkable branding and a distinct brand image are a result of
thoughtful planning
creativity
consideration of your potential customers
Whether you're about to build a new website for your start-up or redesign an enterprise website, we've put together this guide to website branding and its essential components for you.
Why you need strong branding for your website
Before you roll your sleeves and get to work, take a step back and understand why you need strong website branding to help grow your brand or business.
Let's start with the hard data first.
A 2020 McKinsey study on global consumer behavior spanning 45 countries revealed two key findings that will make you rethink your website branding efforts:
A surge in eCommerce and online shopping; 2020 saw 15 to 30 percent growth across industries.
Consumers are switching brands at unprecedented rates, with a preference for "trusted" brands.
With these findings, you'll realize that your website and how you convey your brand identity on every page of your website can help you do the following:
Differentiation. A distinct brand personality sets you apart from the competition, not just locally, but also on a global scale. It answers the question, "what makes your brand different?".


Promotes brand recognition and a brand identity that goes beyond the product or services you're offering.


Supports internal marketing efforts, making employees feel more pride about the work they do and the company they're working for.


Helps build customer retention and loyalty. A unique website experience nurtures loyalty and trust.


Drives consistency, which in turn promotes familiarity and trust among your target customers.


Finally, another noteworthy reason to take your website branding seriously is how digital consumers can quickly become used to your brand messaging (e.g., your visual style, language, and tone) in digital platforms. It turns out that it only takes 5 to 7 impressions for people to start remembering your brand.
7 essentials for strong website branding and examples
In essence, strong website branding affects all aspects of your business, including brand awareness, sales, marketing, and customer satisfaction.
When you're planning to develop a strong brand identity for your company's website, take note of the following essentials plus examples to inspire you:
1. A clear-cut goal
Ideally, your website goal and purpose should be clear from the get-go. Ask yourself the following questions before you sit down and work on your website branding:
Why are we building the website?
What will set our website apart from competitors?
What do we want our audience to do once they visit our website?
Who are our target audience? What's their online behavior like?
Here are some examples of website goals:
Answer commonly asked questions from prospects and position our product or service as the solution to these questions
Capture leads for our sales team
Collect email addresses that we can use to build our online community
Showcase customer testimonials and reviews
Share product updates and company announcements
It's worth noting that having more than one goal for your website is acceptable. What's more important is you have specific strategies to help you pull off each goal.
Chocomize's website is a good example.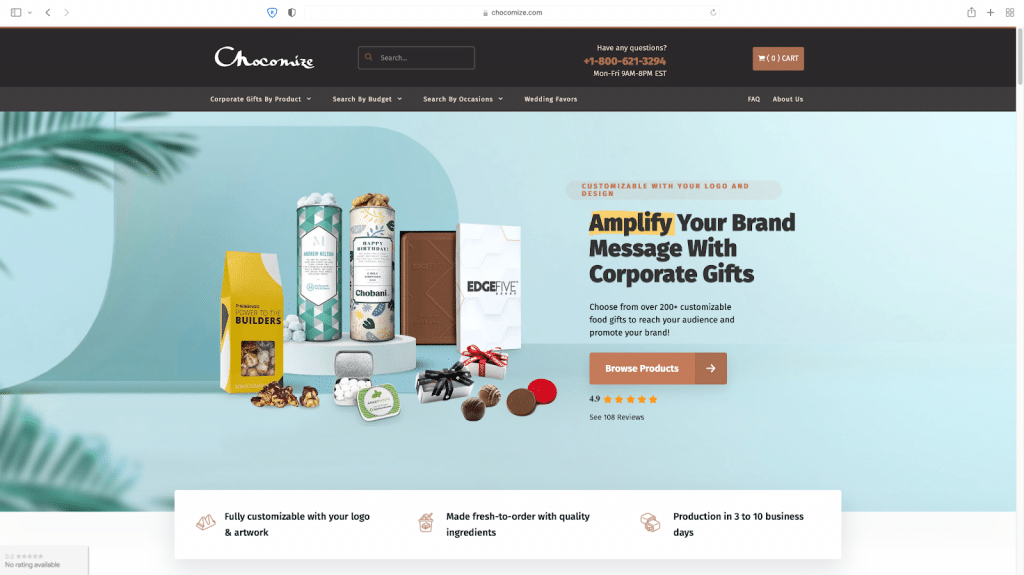 Their website goals are clear and distinct from the moment you check their homepage. You'll know right away what they do, and you can search for products based on your preferences, budget, and occasion. There's even a tab for a specific customer need: wedding favors. Finally, their toll-free number is easy to spot if you'd like to speak to a human.
2. A well-thought-out website layout and structure
Now that you've outlined your website goals, it's time to think about website structure and layout.
Here are the standard pages to include when planning for your website layout:
Homepage – Think of this page as your website entrance. The entire page should communicate what you do, who you are, and how your product or service can help. Check out our guide to creating the best homepage ever.


About – This page tells your brand story and highlights the people behind your brand.


Product or Service pages – If you have more than one product or service, you'll want to make separate pages for each product or service you offer.


Location (if you have a physical store or office) – Website visitors shouldn't have issues finding your physical store. You can add a map to this page.


FAQ page – Apart from answering commonly asked questions by customers, the FAQ page is a time-saver for your customer support team.


Policy page – Whether you're a small business or a brand servicing more than ten countries, there are certain policies you should be aware of. This page houses these types of information.


Contact page – Aside from your contact details, you can add your social media platforms here.


When writing content for these website pages, don't forget to add a "human touch". Website visitors want to know that there are real people behind your website.
Also, plan for the following website components:
Header
Footer
Navigation
Buttons
Fonts and typography
Visuals
Take a look at Wealthsimple's website structure and components below. It's pretty simple for an online investment management service (an industry known for its complexity, right?)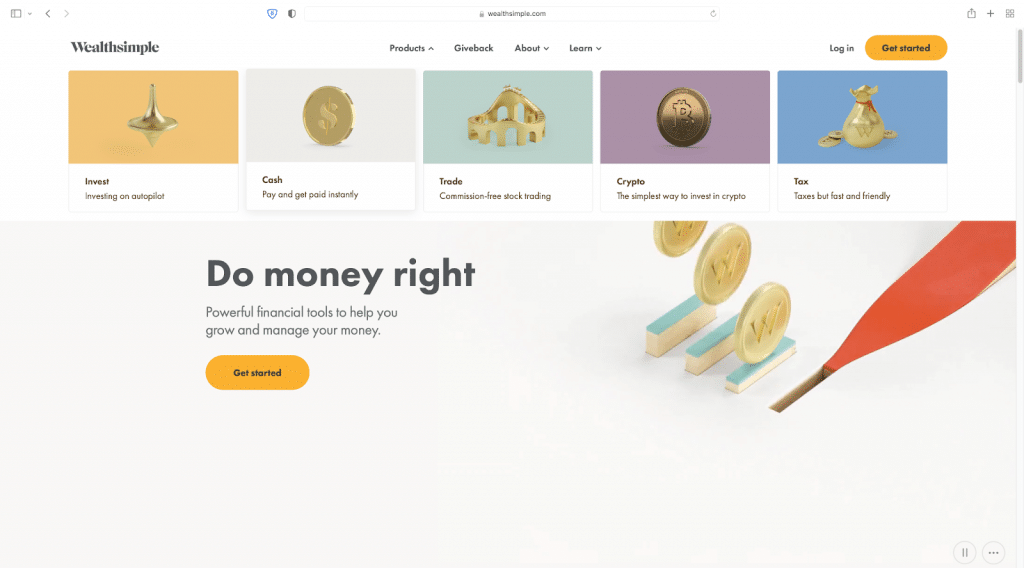 Speaking of visuals, this brings us to the following website branding component.
3. Valuable visual assets
As mentioned earlier, strong website branding helps promote brand recognition and brand recall.You know it's Nike, Coca-Cola, or Netflix just by looking at their logo, right?
You should aim for the same top-of-mind benefit when it comes to your website graphics and marketing materials. These include your site's visual assets like logo design, infographics, videos, and high-quality photographs.
Your visual assets represent your brand. They should be able to convey your brand message without saying a word.
For example, General Electric's homepage is filled with brilliant, high-quality images of their tagline: building a world that works. These photographs intentionally show website visitors what the brand represents even before reading the website content.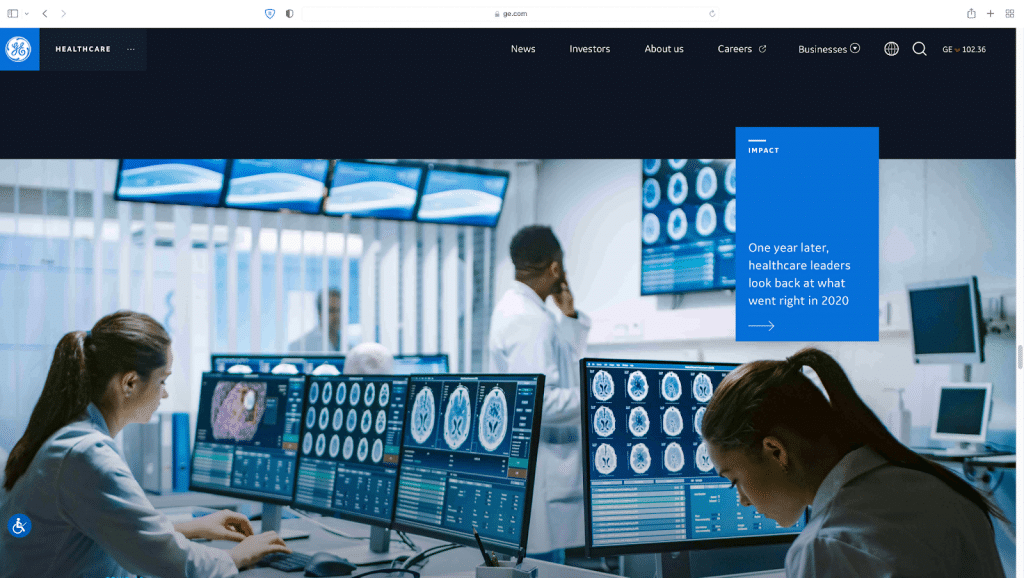 4. Strategic content
Strategic content, as the name implies, is content aligned with your business goals. These include videos to PR articles, blog posts, web copy, and more.
The primary way to create and develop strategic content for your website is to understand your website visitors' content needs and preferences.
In addition, don't just create content without considering how it fits into your entire business objective.
For example, if you're looking to get the attention of CEOs and other key decision-makers in an organization, create thought-leadership type of content that offers them frameworks to help them make better decisions. Most of the time, this audience type isn't interested in tactics or actionable steps as this content type resonates more with mid-level managers.
Aside from the content types and formats, consider the style, tone, and voice of your website content as well. There's also SEO that you should consider.
The benefit of well-thought-through content is twofold — it helps strengthen and differentiate your brand while ensuring that you develop content that genuinely resonates with your audience.
Aside from the cute, catchy animations on their homepage, the team behind Toggl does a great job of developing strategic content. As you can see, they have successfully organized their content for every segment of their website visitors.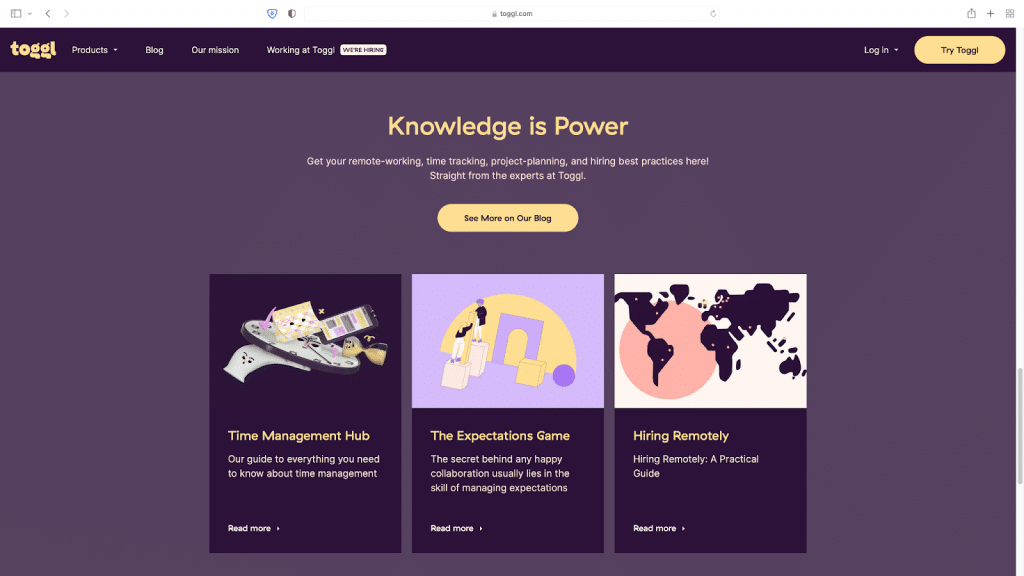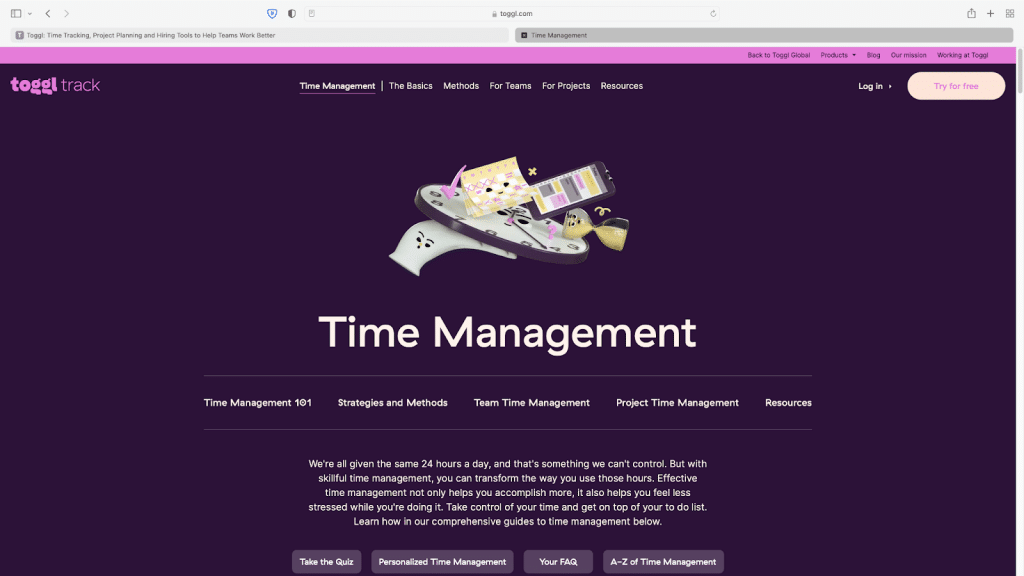 5. Carefully planned color combination
It's human nature to associate a particular color with a mood, feeling, or vibe.
Every color that website visitors see on your website will evoke a certain emotional response.
For this reason, it's incredibly important to pick the right color combination that will give your audience a glimpse of your brand message.
For instance, if you'd like to give off an edgy and innovative vibe, choose red and black. Meanwhile, go for green, brown, and white if you intend to express your commitment to sustainability.
Take a look at Banco De Brasil's website's brand colors below: yellow, blue, and green.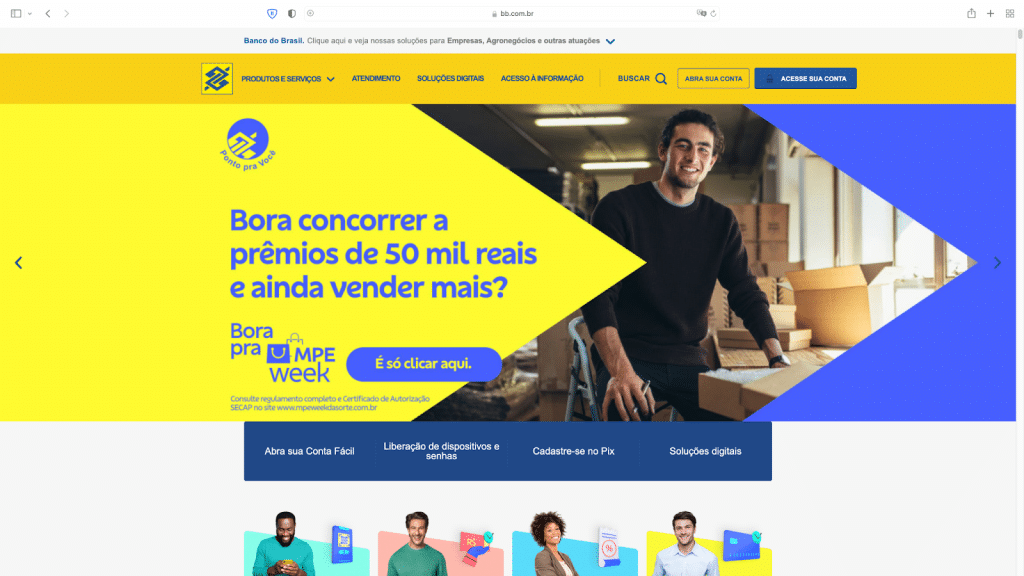 Yellow stands for hope and optimism, blue stands for trust, while green symbolizes the financial institution's claim as the most sustainable bank in the world.
Once you've decided on your website's color scheme, plan for how you're going to integrate them into your website components and other visual assets like your blog, landing page, headings, infographics, posters, and background images.
6. Great user experience
Great user experience sounds cliche, but there's no better way to describe the friction-less interaction that a website visitor experiences once landing on your website.
As Kristen Baker writes, the user experience journey includes the customer's perceptions, emotions, and responses to your product, service, or system, just like your website.
To help deliver a valuable and meaningful user experience in your website, pay particular attention to the following areas (as described in Peter Morville's Honeycomb Model):
Useful: Aim for original website content that fulfills a user need
Usable: Website should be easy to use
Desirable: Evoke emotion in your design elements
Findable: It should be effortless on the user to look for a specific content
Accessible: People with disabilities and limitations should be able to use and access your website
Credible: Your website content should be able to gain trust from users and visitors
Website personalization is an example of a UX best practice that brands across industries can try. For example, once they land on your website, intuitive product recommendations will make them feel that your website is specifically built for their needs and preferences.
7. Consistency
This one word right here packs a punch.
If there is no consistency in your website design, your website's eye-catching visuals, helpful content, persuasive copy, and a great user experience won't matter much.
For instance, your homepage has a footer, but the rest of your website pages don't have it. Or your contact page copy sounds like a robot which is a stark contrast to the punchy, conversational copy in other website pages.
Inconsistency in your branding, not just website branding, can negatively impact the trustworthiness of your brand and its ability to convert one-time customers into loyal brand advocates.
Potential branding slip-ups are preventable with style guides outlining your brand guidelines. Helpscout's visual elements brand guide and Mailchimp's content style guide are stellar examples.
One last but important tip: your brand style guides don't have to be set in stone.
"Think of your brand style guide as a living document," recommends Mailchimp Art Director Jane Song. "You want to give your brand expression room to keep expanding over time, and there are definitely going to be use cases you haven't thought of until you run into them! Be flexible—you can always revisit the guide and make adjustments."
As you can see below, Polycom does a great job of maintaining consistency throughout their website, even for their websites in different languages.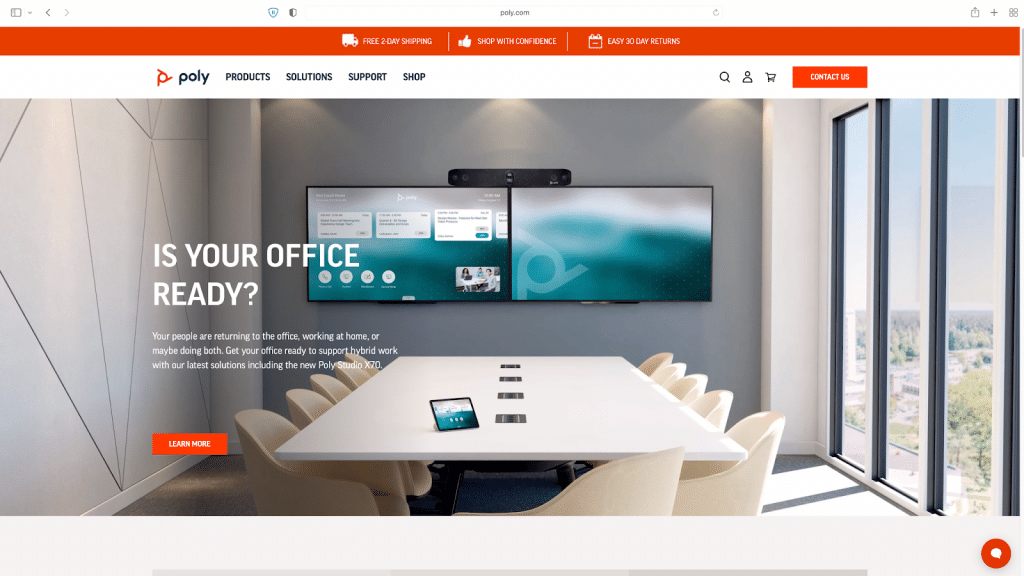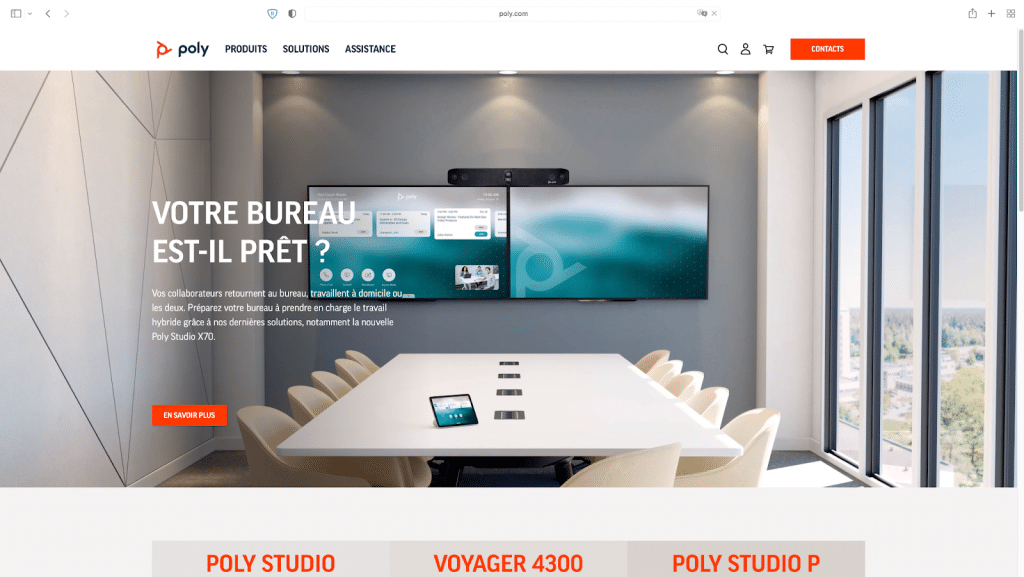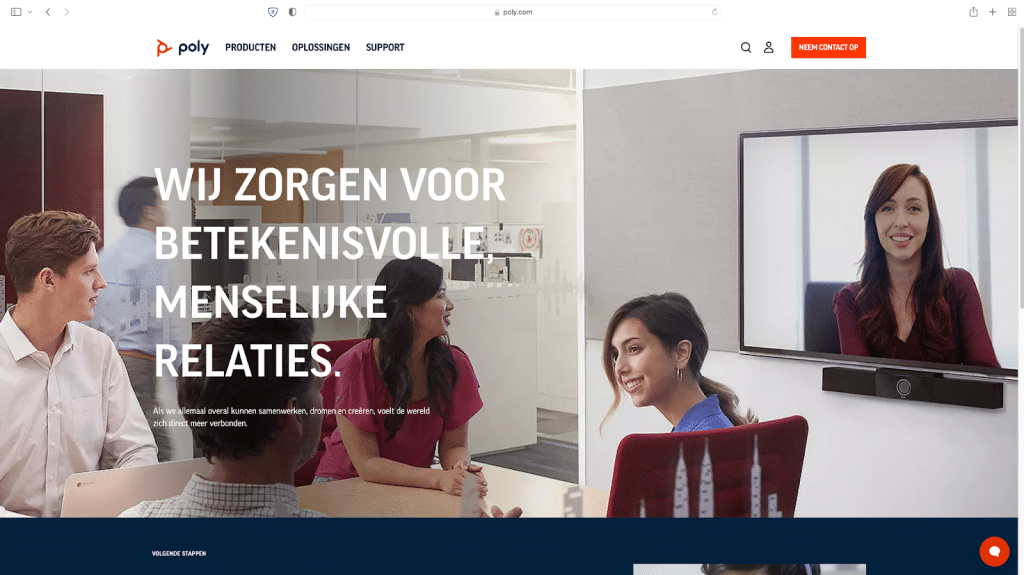 Kickstart your website branding strategy with Hyperise
Now that you're aware of the essentials of successful branding specific to web design, you can go from clueless to confident in your website branding initiatives.
In summary, start with a clear-cut goal. From there, roll out with a well-thought-out layout, meaningful user experience, strategic content, and a color palette that resonates with your audience. Finally, ensure consistency by creating a branding style guide.
Do you have other website branding essentials to add?
If you'd like to step up your website branding game and make a great first impression, try Hyperise and personalize your website without code.

Author bio:
Kai Tomboc is currently taking care of content at Piktochart, an easy-to-use design tool that helps you tell your story with the visual impact it deserves. She has written for various SaaS brands and publications like G2. When not engrossed in a book, she's most likely taming tardigrades.