3x your Conversions across your Sales Funnel
So you've received two emails, from two different people, with two different Subject lines…

The subject line on the first one reads "Hey there…"
The subject line on the second one reads "Hey Tim…"
If you're a Tim, which one of the above connects with you more easily?
No prize for the guess. The answer is always "Hey Tim"
And that's the power of Personalization!
Now imagine the same scenario as before, but taking it to the next level? Say, personalizing not just the names, but the sales and marketing images.. Adding in the customers logo, website screenshots, business name etc, really painting the dream and making it a reality.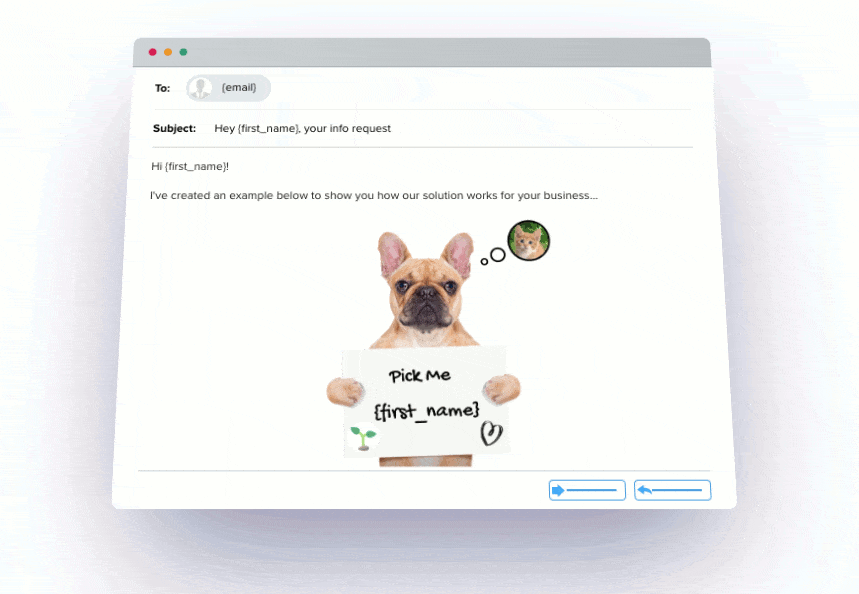 Already this change will see increases of 2-4x in email click throughs…
Don't stop there though, boost your conversions a further 2x by personalising your email to sales website funnel… (Don't believe a 2X is possible…? HubSpot did a SIX month study of 330k websites and found personalization delivered a 202% uplift in website conversions…)
5-8x your Ad ROI by retargeting lost prospects with personalized image ads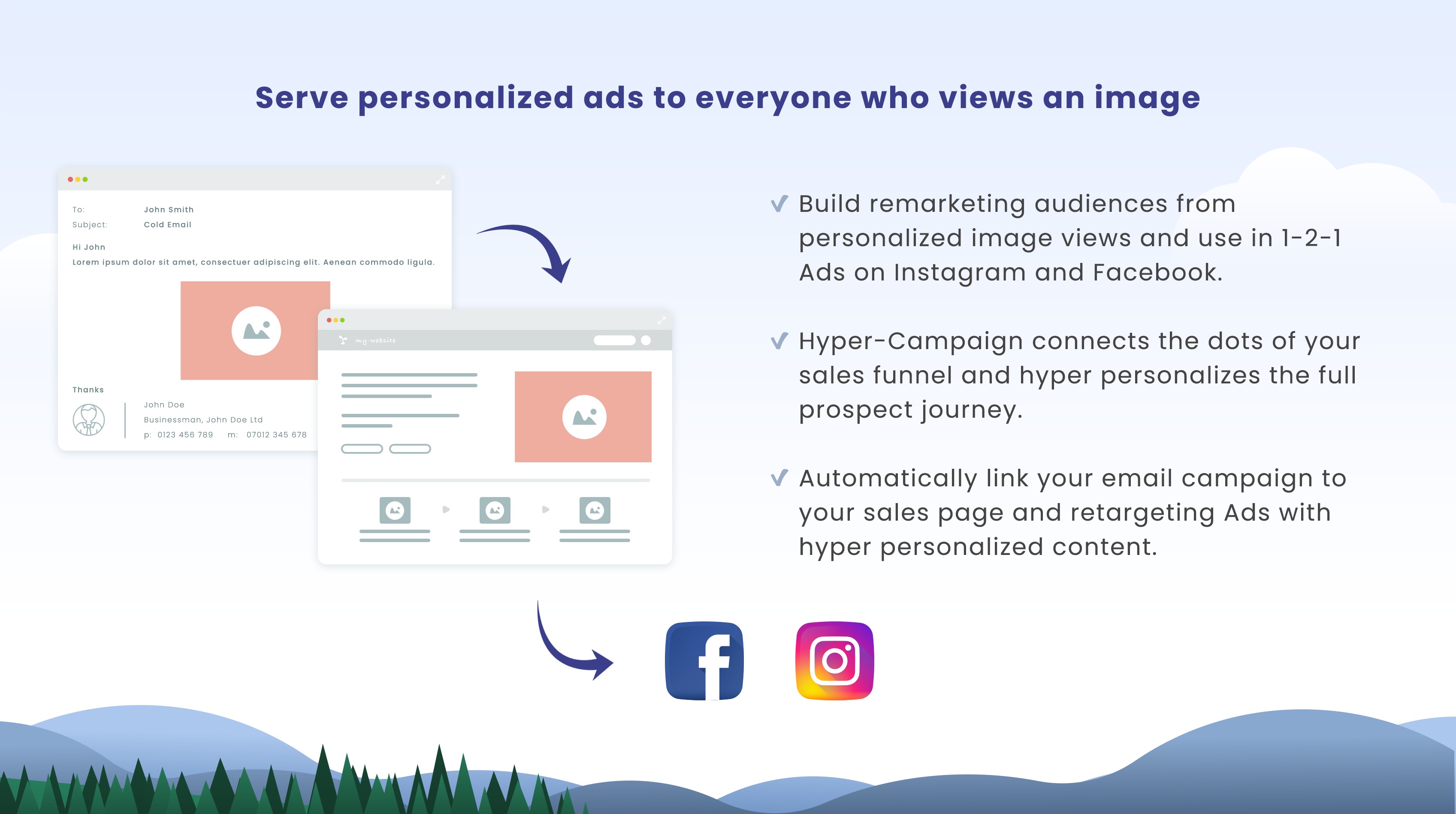 Engage your website and social visitors with personalized chatbots and dynamic images.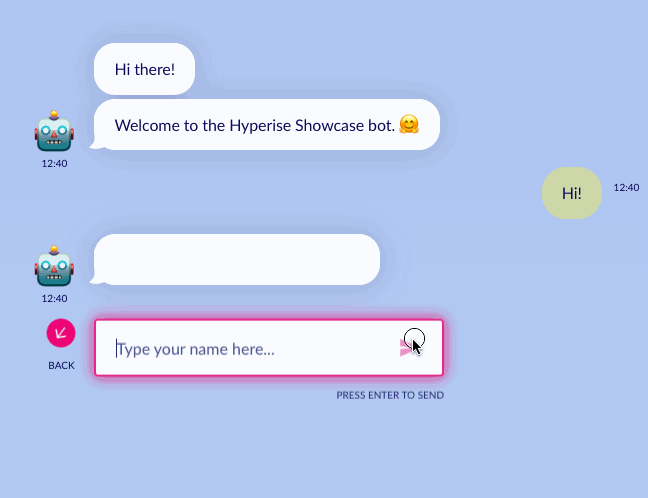 And that's the power of Hyper Personalization!
Introducing Hyperise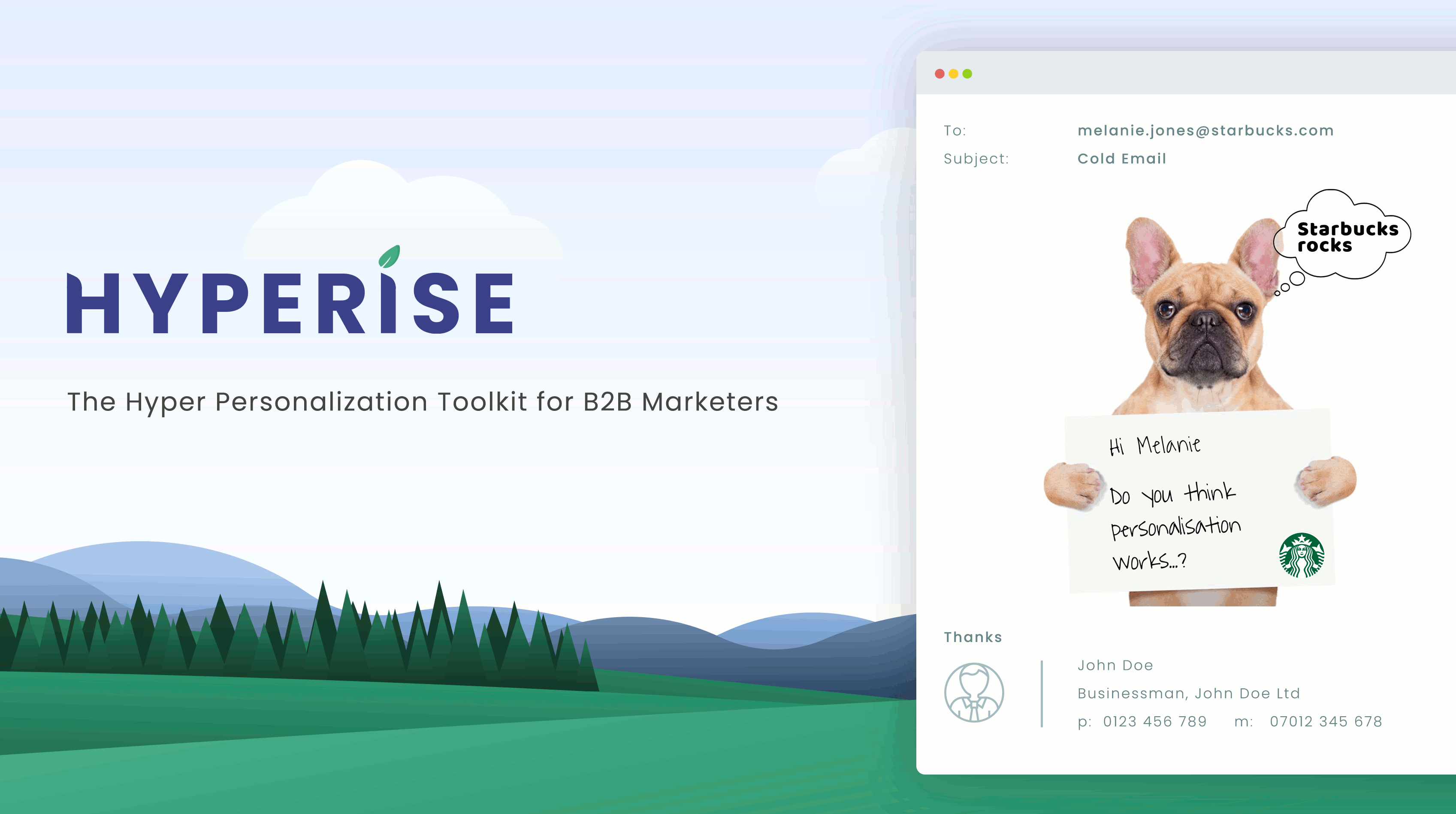 While half of the world is yet to adapt to personalization, Hyperise is built focussing on Hyper-personalization, i.e., personalizing every part of your sales funnels right from your emails to homepage, CTAs to Ads, Chatbots etc.
Creating dynamic images with Hyperise is super simple.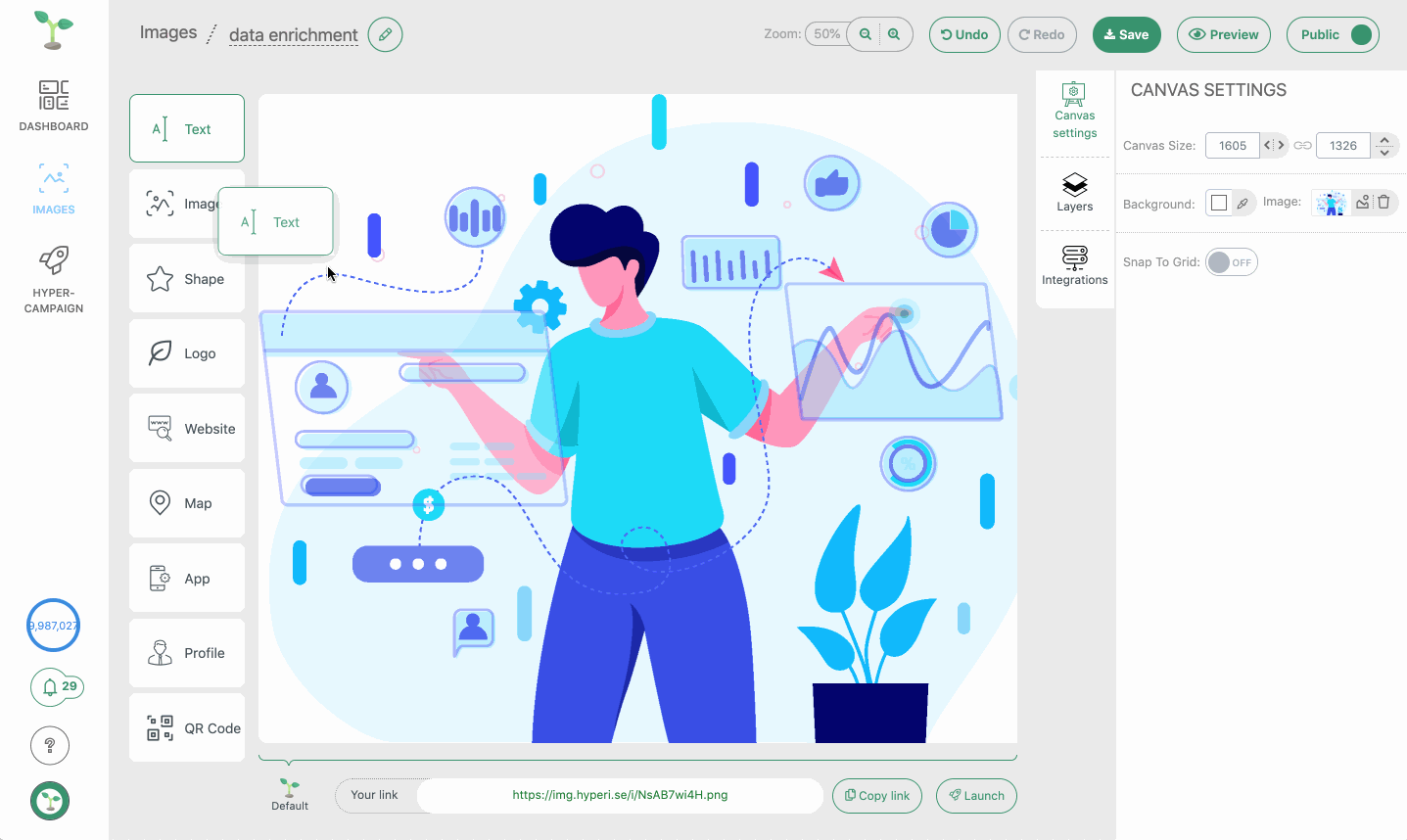 Choose an image from the gallery (or) upload the one you wanted to use
Drag & Drop the elements you want to personalize. Eg: Name, Logo, etc.
Copy, paste the code on your website, marketing automation tool, FB ads, Chatbot
That's all you need to do hyper personalize your entire sales funnel
So, that sounds great for images to be used for emails. What else is there?
Let's take a quick look at some of the top features of Hyperise
Personalize Chatbot communications, E-commerce transactions, Customer on-boarding, Cold Email campaigns
Automatically add prospect details, company name, logo, maps, website/app screenshots, dynamically into your images
Not limited by integrations. You can use Hyperise with any of your favorite tools
Data enrichment for the emails you use with Hyperise
Build remarketing audiences from personalized image views and use in 1-2-1 Ads on Instagram and Facebook
And much more…
Our Lifetime Deal is offered on a strictly first come, first served basis, for the first 100 units, then the price will rise again…
🚀 20,000 Image Impressions per month
🚀 Remarketing & Data Enrichment included
🚀 Stack 5 deals to unlock Agency Plan
🚀 Stack 10 deals to unlock White Label Plan
🚀 Future updates of the Growth Plan are included
🚀 30 days refund policy
---
Here's what the users say:
Hyperise offers over 16 points of personalization that is aimed to skyrocket your conversion rates across your sales funnel.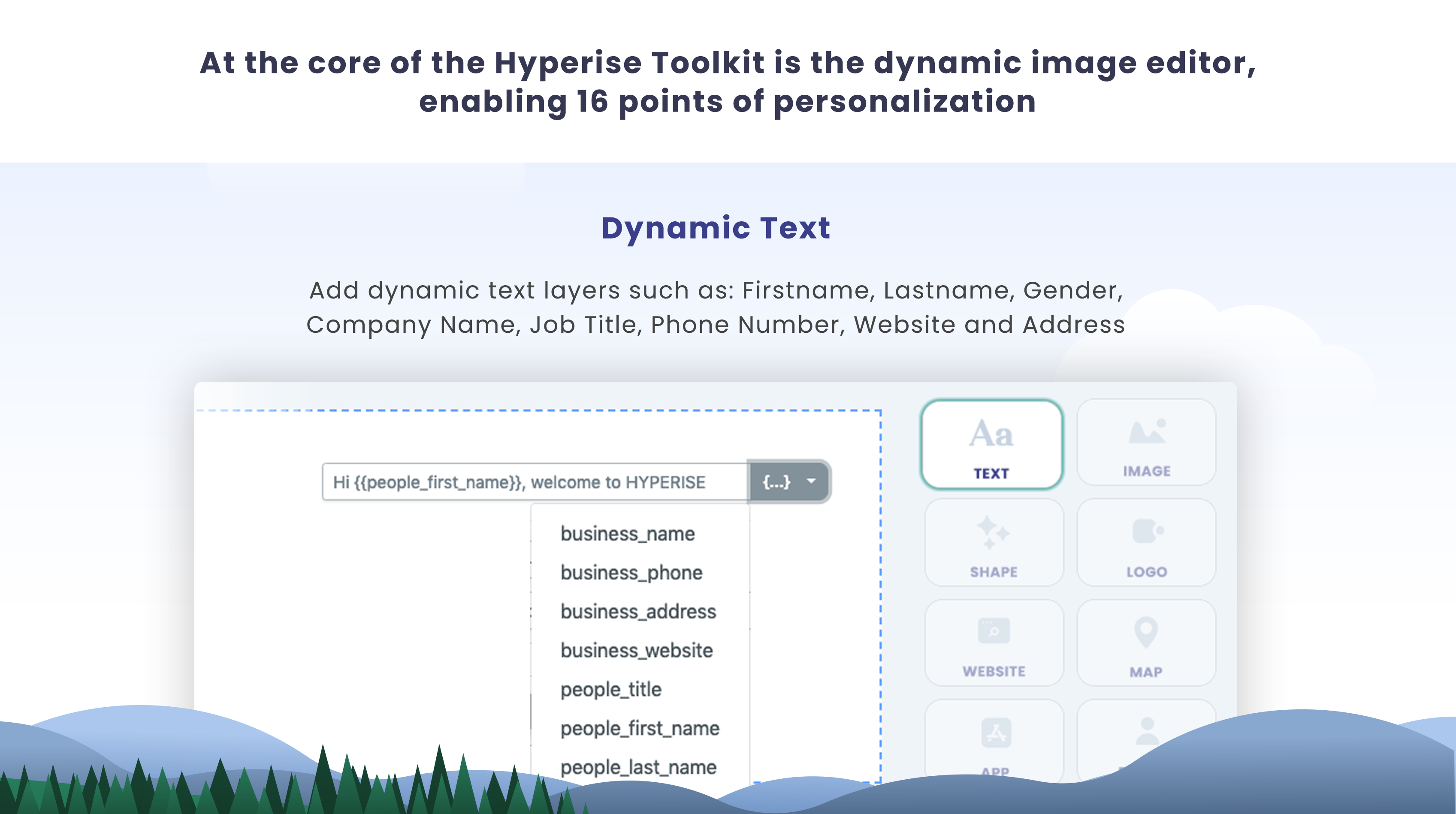 You can stack this deal up to 10 times to get up to 200K impressions each month.
Plus, when you stack 5 or more deals, you also get to unlock the Agency plan which comes with Unlimited sub-accounts.
Stack 10 or more deals and you get our White Label Agency plan, so it's Hyperise, but under your brand!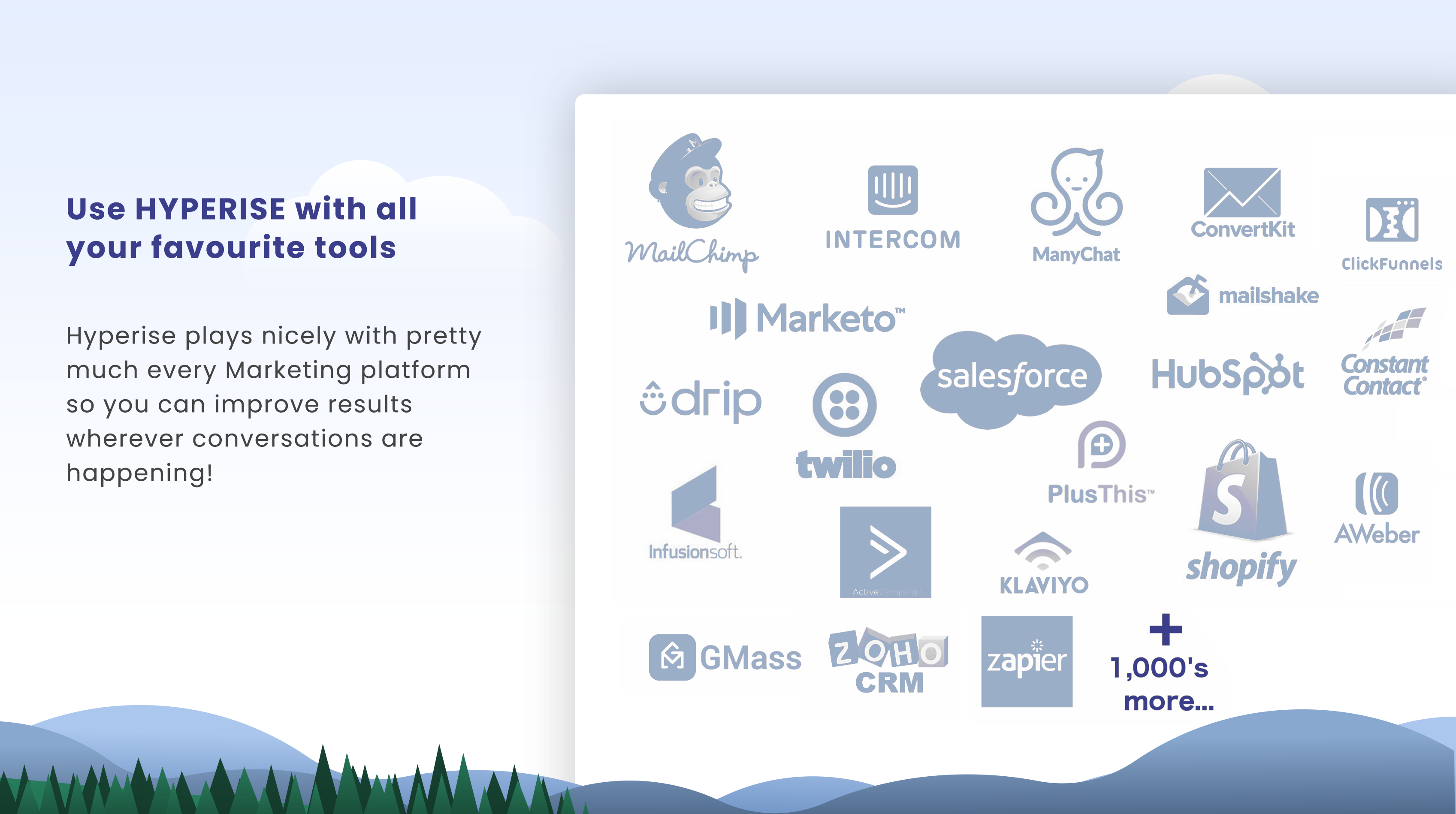 Our Lifetime Deal is offered on a strictly first come, first served basis, for the first 100 units, then the price will rise again…
🚀 20,000 Image Impressions per month
🚀 Remarketing & Data Enrichment included
🚀 Stack 5 deals to unlock Agency Plan
🚀 Stack 10 deals to unlock White Label Plan
🚀 Future updates of the Growth Plan are included
🚀 30 days refund policy
---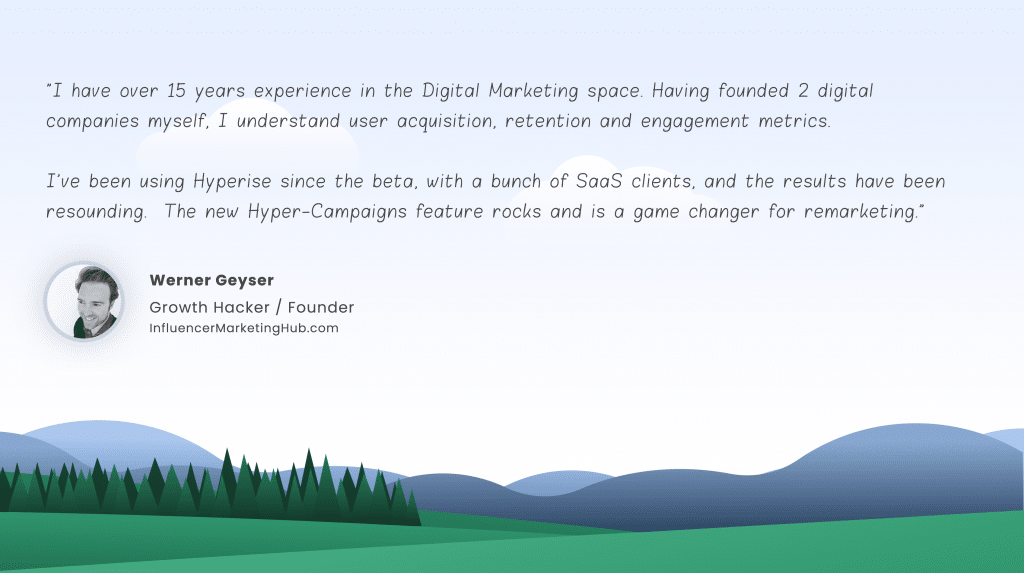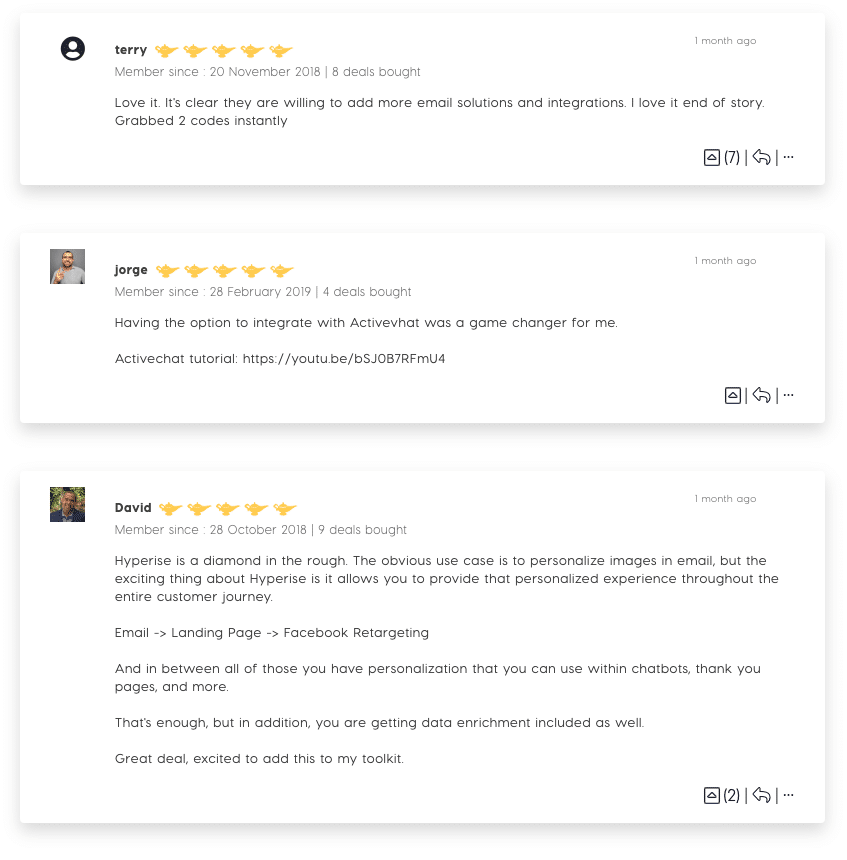 Want to see the platform in action..? Checkout the video below…
Prefer a more interactive demo…? Sign-up for a trial today and join us for a Live Webinar to learn how you can use Hyperise to Grow your Business with Hyper personalization
START FREE TRIAL NOW
Our Lifetime Deal is offered on a strictly first come, first served basis, for the first 100 units, then the price will rise again…
🚀 20,000 Image Impressions per month
🚀 Remarketing & Data Enrichment included
🚀 Stack 5 deals to unlock Agency Plan
🚀 Stack 10 deals to unlock White Label Plan
🚀 Future updates of the Growth Plan are included
🚀 30 days refund policy
---