Hyper Personalization Toolkit
for B2B Marketers
Personalize your sales and marketing images; add dynamic layers that enrich and update on the fly.
Dynamic Image Editor
Create dynamic images using any web browser, no special software needed!
Use HYPERISE with all your favourite tools
Hyperise plays nicely with pretty much every Marketing platform so you can improve results wherever conversations are happening!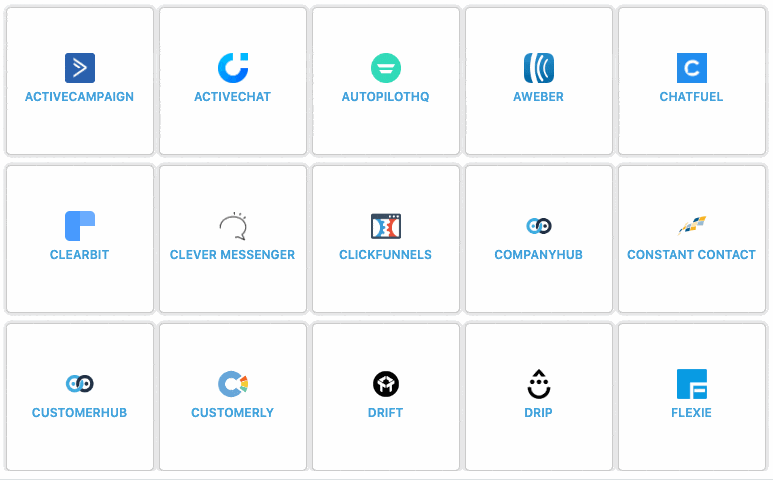 At the core of the HYPERISE Toolkit is the dynamic Image editor,
enabling 16 points of personalization.
Dynamic Text
Add dynamic text layers such as: Firstname, Lastname, Gender, Company Name, Job Title, Phone Number, Website, Address.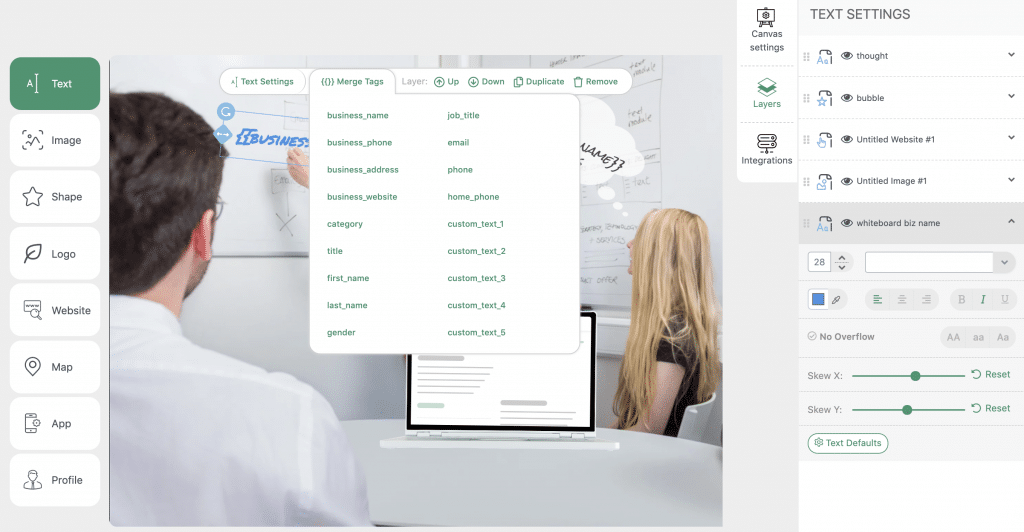 Profile Images
Add the prospects profile image; include in your data, or use our data enrichment service and add automatically from an email.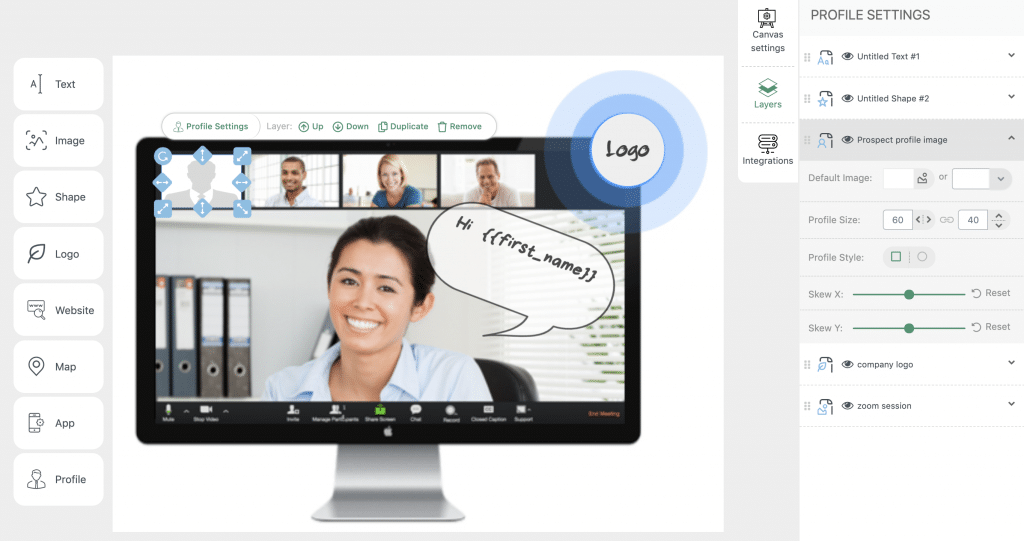 Business Logos
Show the prospects business logo in your images automatically, from the prospects email or website domain.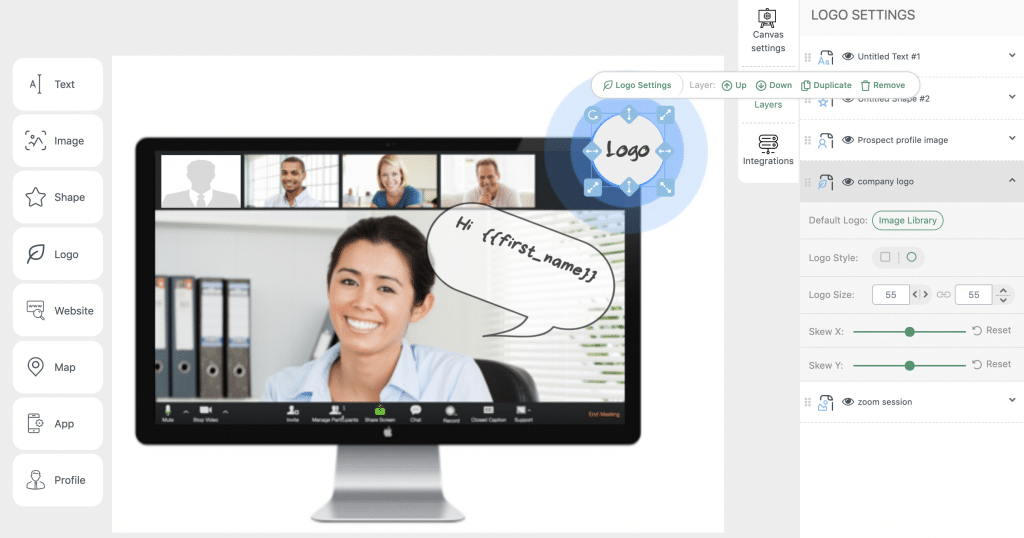 Website Screenshots
Highlight your website services; add website screenshots automatically, from the prospects email or website domain.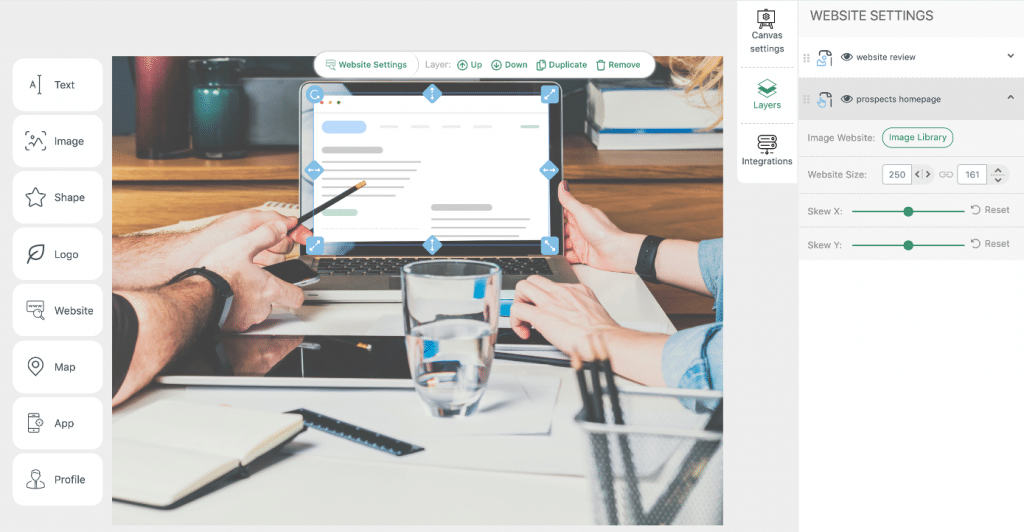 Pinned Map Locations
Add a map, with the location of your prospect pinned in the center!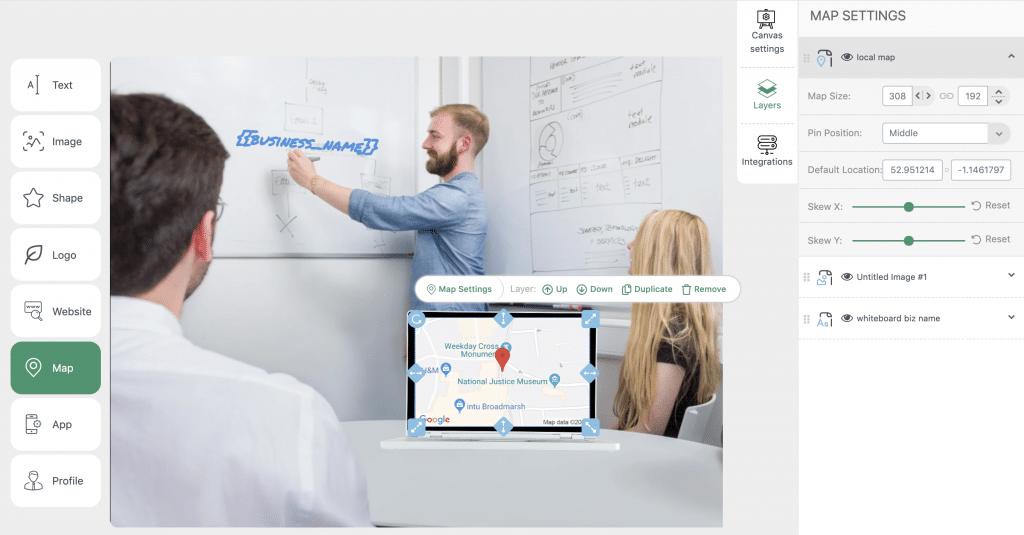 App Screenshots
If your prospects have an app, add app screenshots into your image automatically, just from the app store link.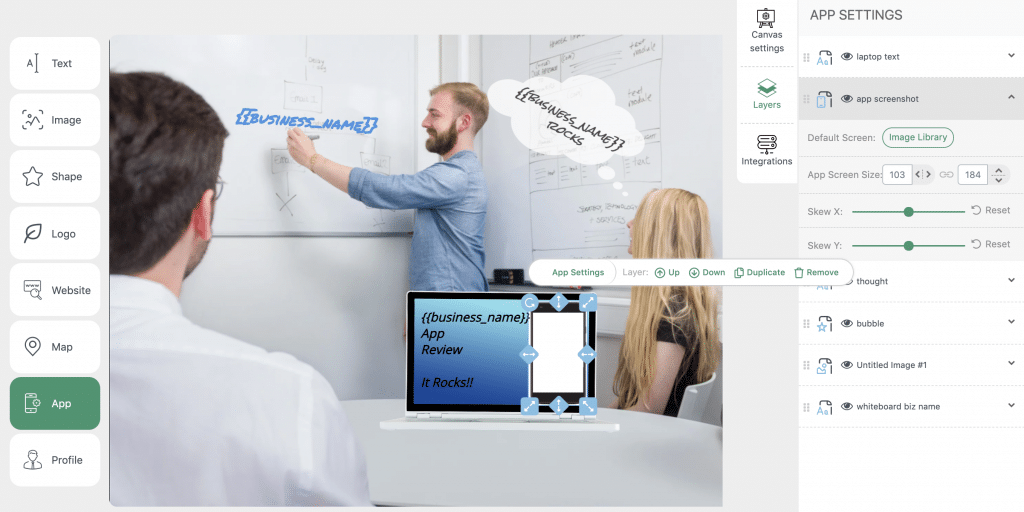 Discover businesses by category from our own b2b database,
use your own prospect data, or enrich just from an email.
Enrich and Personalize on the fly
We enrich emails and domains to discover 16 points of data, that can be used to hyper personalize your images and outreach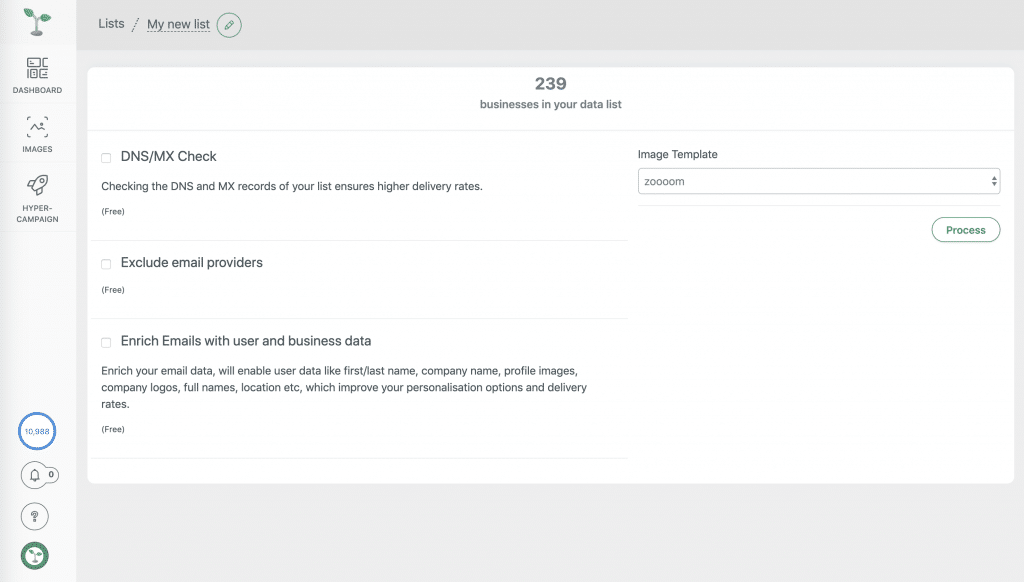 Hyper-Personalize your whole sales funnel
Use the Hyper-Campaign to connects the dots of your sales funnel and hyper personalises the full prospect journey.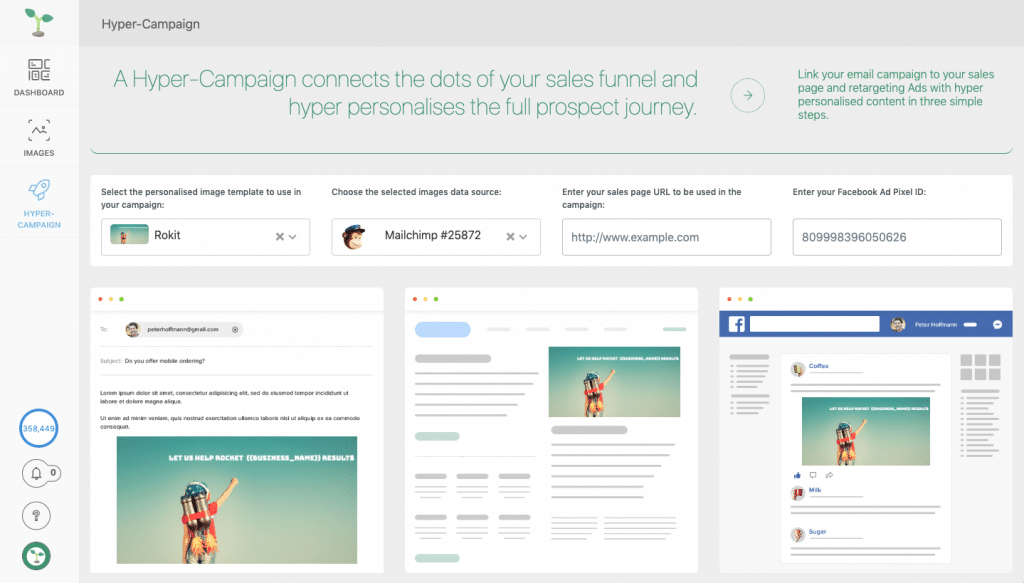 Easy Image Management
See your high performing images at a glance
Image impression analytics
Manage integrations and data sources for your images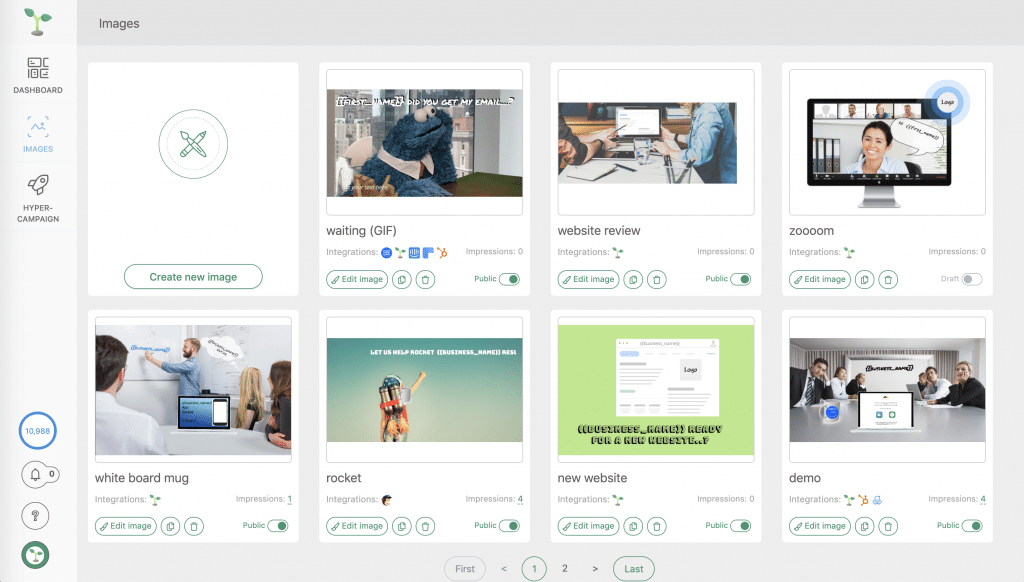 Image Creator Web App
Create personalized images at scale to increase your customer engagement.
Dashboard
Overview of your best performing images
Image Impression analytics
Discover new website prospects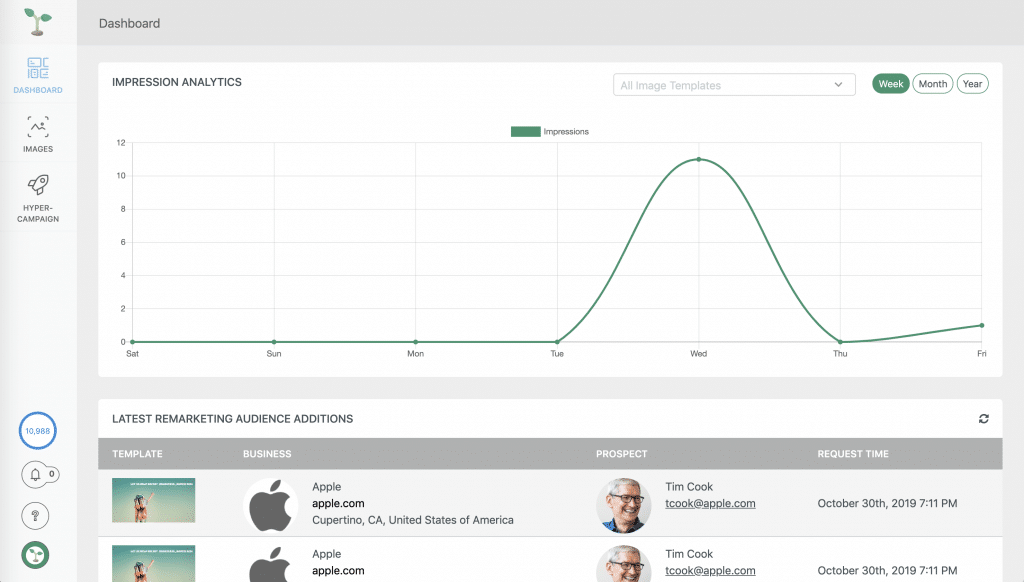 Dynamic Image Toolkit
Hyper Personlize your images; add dynamic layers that update on the fly.